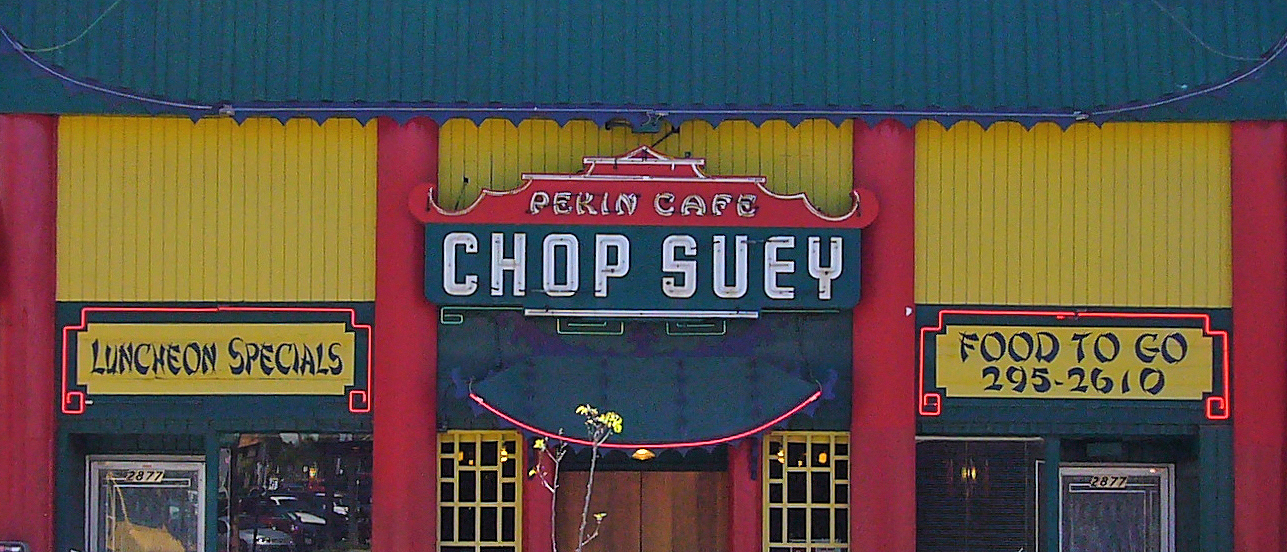 A checklist of San Diego's oldest restaurants
Restaurants come and go, but some are more popular and stick around for decades. Here's a quick checklist of some local San Diego restaurants that have been in business for at least fifty years. How many have you patronized? Enjoy!
Updated 02 Oct 2017.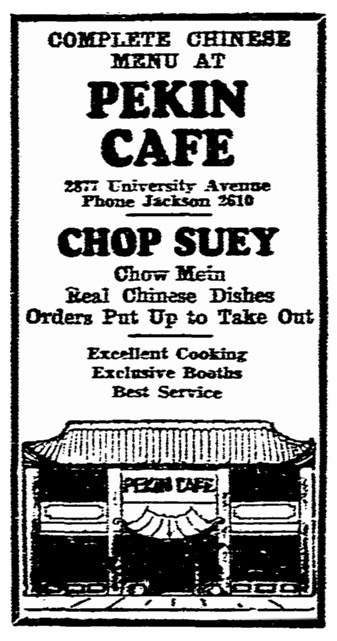 (1931) Pekin Cafe, oldest surviving Chinese-American restaurant in San Diego. Great for takeout. Old-school egg foo yung.
North Park
2877 University Avenue
San Diego, CA 92104
(1933) Las Cuatro Milpas, old homestyle Mexican cooking from the Estudillo family. Cash only. Pork (no beef) tacos for breakfast!
Barrio Logan
1875 Logan Avenue
San Diego, CA 92113
(1933) La Piñata, originally founded by Florence Peters and family as Ramona's Spanish Kitchen in 1933 to take advantage of tourists' fascination with the story of Ramona (Nearby, Old Town's Casa de Estudillo was renamed Ramona's Marriage Place and heavily marketed as the venue from Helen Hunt Jackson's period romance novel). The restaurant was taken over as La Piñata in 1962.
Old Town
2836 Juan Street
San Diego, CA 92110
(1933) The Waterfront Bar & Grill, San Diego fishermen's hangout and longest continually held liquor license in town. Breakfast dishes and wide beer selection.
Harborview
2044 Kettner Blvd
San Diego, CA 92101

(1934) Tobey's 19th Hole Cafe, municipal golf course clubhouse restaurant. Run by the Tobeys for three generations! A hidden gem, with tasty diner food and bubbly brunches.
Golden Hill
2600 Golf Course Dr
San Diego, CA 92102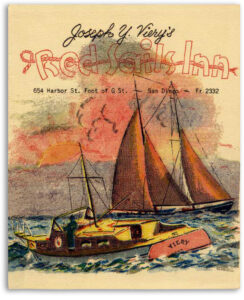 (1935-2016) Red Sails Inn [Closed 31 Aug 2015], established by Joseph Y Viery at Fisherman's Wharf and G Streets, this seafood eatery was originally adorned with a red sail. Okay. Not continually running since 1935 (it was closed for a few years), but reopened by Jack Allen Davis in the Shelter Island location in 1957. A favorite with local boaters.
Fisherman's Wharf
654 Harbor Drive
San Diego, CA 92101
Shelter Island
2614 Shelter Island Drive
San Diego, CA 92106
(1938) San Diego Chicken Pie Shop, serving inexpensive chicken dinners since the Great Depression. Chicken pot pie dinner (includes dessert).
North Park
2633 El Cajon Blvd
San Diego, CA 92104
(1940) Café La Maze, old gambling hangout and key-club for Hollywood types, now a nostalgic steakhouse. Get a booth and order prime rib au jus.
National City
1441 Highland Avenue
National City, CA 91950
(1940) El Indio, traditional Mexican food, allegedly the originator of rolled tacos. Go for the taquitos, stay for the chips.
Mission Hills
3695 India Street
San Diego, CA 92103
(1941) Clayton's Coffee Shop, popular Coronado counter service coffee shop where you'll have to wait in line for a spot. Malted milkshakes rule.
Coronado
979 Orange Avenue
Coronado Island, CA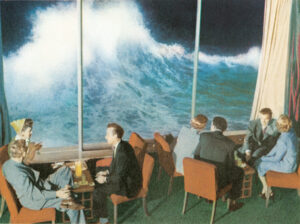 (1941) The Marine Room, originally built in 1916 as the Spindrift Inn. High-tide brunch gets exciting when ocean waves hit the windows.
La Jolla
2000 Spindrift Drive
La Jolla, CA 92037
(1944) Hob Nob Hill, Harold and Dorothy Hoersch moved their original Juniper Café to the present location in 1946. Bakery. Breakfast. Almost bottomless mimosa.
Bankers Hill
2271 1st Avenue
San Diego, CA 92101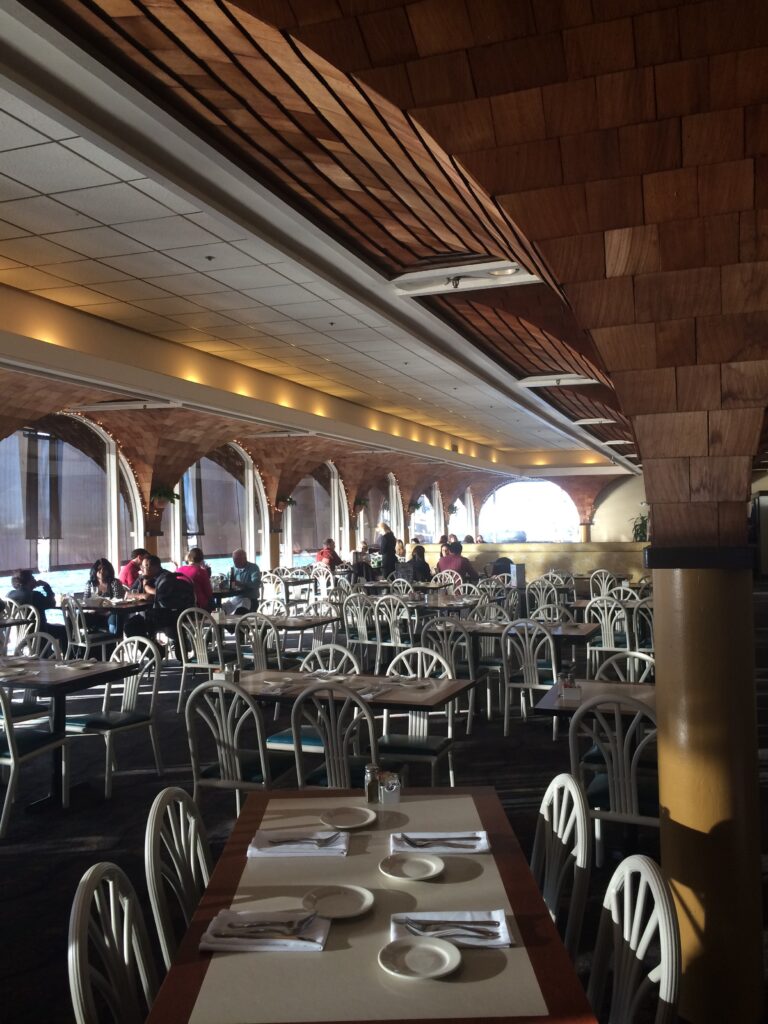 (1946-2107) Anthony's Fish Grotto, a San Diego family-run institution on the waterfront since 1946. Crab Louie or Mama Ghio's Cioppino.
Embarcadero (1946-1951)
965 West Harbor Drive
San Diego, CA 92101
Middletown (1951-1965)
2535 Pacific Highway
San Diego, CA 92101
La Mesa (1961-Now)
9530 Murray Drive
La Mesa, CA 91942
Embarcadero (1965-2017)
1360 North Harbor Drive
San Diego, CA 92101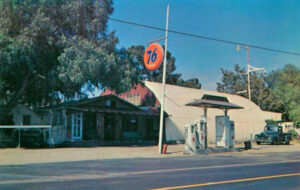 (1946) Barrett Junction Cafe & Mercantile, home of the world famous all-you-can-eat fish fry, and some mighty good barbecue too. Originally homesteaded in 1888, the mercantile was established in 1915. Now run by Chris and Leon Herzog. Hush puppies with honey.
Hwy 94 at Barrett Junction
1020 Barrett Lake Road
Dulzura, CA 91917
(1946) Pernicano's Family Ristorante, founded by Vennero and Maria Pernicano and made famous by handlebar-mustachioed son George, this Italian-American chain is still operated by the family. Chicken Francesca or a la Baffi.
El Cajon
1588 East Main Street
El Cajon, CA 92021
Scripps Ranch
9932 Mercy Road #109
San Diego, CA 92129
La Jolla
711 Turquoise Street
San Diego, CA 92109
(1946) Tony's Jacal, the Gonzales family's traditional Mexican food restaurant, a Solana Beach historical landmark. Get it with turkey…
Eden Gardens
621 Valley Avenue
Solana Beach, CA 92075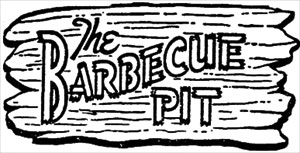 (1947) The Barbecue Pit, established by two sisters and their husbands, the chain of Texas-style barbecue joints is still run by the families. Joe & Lila Browning and Ed & Mella Jenson started out in the Maryland Hotel. Several locations have split off over the years as Wrangler Family Barbecue.
Fletcher Hills
2388 Fletcher Parkway
El Cajon, CA 92020
National City
920 East Plaza Boulevard
National City, CA 91950
North Park (catering)
2888 University Avenue
San Diego, CA 92104
(1948) Red Tracton's, old school steakhouse and piano bar across from Del Mar racetrack. Originally from LA. Alaskan king crab legs, filet mignon.
Solana Beach
550 Via de la Valle
Solana Beach, CA
(1949) Harbor House, the bayside seafood house originally located on what was known in the 1940s as Fisherman's Wharf. It was reopened in 1980 in Seaport Village which is slated for redevelopment.
Seaport Village
831 West Harbor Drive
San Diego, CA 92101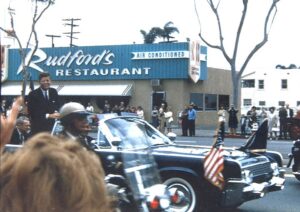 (1949) Rudford's, was the quintessential San Diego 24-hour diner on Old Highway 80, now "The Boulevard." Get a spot at the counter and a cup o' joe.
North Park
2900 El Cajon Blvd
San Diego, CA 92104
(1950) Filippi's Pizza Grotto, Vincent and Madeline De Philippis family-owned pizzaria in Little Italy and several other locations. Pizzas are great, Lasagna's a fave.
Little Italy
1747 India Street
San Diego, CA 92101
(1950) Turf Supper Club, Golden Hill grill-your-own steakhouse and piano bar. Steaks are great (if you cook 'em right), pint-sized cocktails.
Golden Hill
1116 25th Street
San Diego, CA 92102
(1951) Grant Grill, iconic restaurant in the U.S. Grant Hotel. Originally a men-only-for-lunch establishment, until stormed by a group of women attorneys in the 1970s. Look for the bronze plaque! Excellent food and beverage programs today, with live entertainment.
Downtown
326 Broadway
San Diego, CA 92101
(1951) Saska's Steak and Seafood, the steak, seafood and sushi joint is considered a Mission Beach institution. Originally opened by Joseph Saska as Saska's Hi-Tide Cafe, now owned by the Patio Restaurant Group. Crab chowder.
Mission Beach
3768 Mission Blvd
San Diego, CA 92109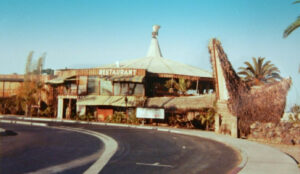 (1953) Bali Hai Restaurant, Tom F Ham Jr's classic Shelter Island tiki destination, originally called Christian's Hut. Mai tais are very strong, 'Goof Punch' is just right. Buy a mug.
Shelter Island
2230 Shelter Island Drive
San Diego, CA 92106
(1954) Venice Pizza House, the LoMedico family's pizza house, on more top-ten lists than we can count!
3333 El Cajon Boulevard
San Diego, CA 92104
(1955) La Bella Pizza Garden, Tony and Kitty Raso opened their pizzeria in 1955, and it's still run by the family.
373 Third Ave
Chula Vista, CA 91910
(1955) Lido's Italian Foods, family-owned for generations, Marco and Liz Simi's traditional Italian restaurant is well-loved, with a consistently good menu. Go for the pizza, but partake of their famous appetizer served first – the salami, cheese and Cheez-It® cracker plate.
7252 Broadway
Lemon Grove, CA 91945
(1956) Mona Lisa Italian Foods, Brunetto family restaurant and deli in Little Italy since 1973, originally located downtown San Diego. Explore their extensive deli, the sandwiches are great!
Little Italy
2061 India Street
San Diego, CA 92101
(1958) Napoleone's Pizza House, Crivello family restaurant on National City's old Mile of Bars. Singer Tom Waits worked there as a youth.
National City
619 National City Blvd
San Diego, CA 91950
(1959) Red Fox Steakhouse, steakhouse and piano bar attached to the Lafayette Hotel. One of the last to serve a garnish tray. Try a shrimp cocktail and steak.
North Park
2223 El Cajon Blvd
San Diego, CA 92104
(1960) Harry's Coffee Shop, Harry Rudolph's classic coffee shop in the heart of La Jolla. Breakfast all day. (Surfers order the breakfast burrito.)
La Jolla
7545 Girard Avenue
La Jolla, CA 92037
(1960) Nati's Mexican Restaurant, founded in 1960 by Vernon E Lontz (who said he bought it from a woman named 'Nati', but the location was previously Dorothy Bales' Consuelo's, and he was its manager), now owned by Marilyn Thomas and Dennis Kerr, this longtime favorite has been serving up some of the same delicious Mexican recipes since the Eisenhower administration.
Ocean Beach
1852 Bacon Street
San Diego, CA 92107
(1961) Fidel's Little Mexico, originally his barbershop, Fidel Montanez started selling tacos there, and the rest is history. Crab Burrito, Fidel's Famous Margarita.
Eden Gardens
749 Genevieve Street / 607 Valley Avenue
(corner of Genevieve & Valley Ave)
Solana Beach, CA 92075
(1961) Imperial House Continental Restaurant & Lounge, old-school Continental cuisine, Caesar salad, Steak Diane presented tableside a la minúte. Classic piano bar attached.
Park West
505 Kalmia Street
San Diego, CA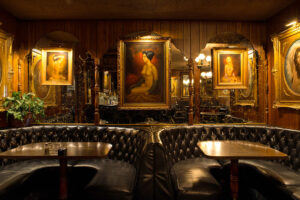 (1962-2015) Albie's Beef Inn [Closed Dec 2015], home of 1960s boudoir paintings and traditional piano bar. Prime rib and sweet carrot.
Mission Valley
1201 Hotel Circle South
San Diego, CA 92108
(1963) Old Trieste, a time-capsule of a restaurant, serving the same menu of Italian food for years. Jacket required. Lobster Fra Diavalo, Calamari Fritti, Scampi Trieste, all great!
Bay Park
2335 Morena Blvd
San Diego, CA 92110
(1963) Point Loma Seafoods, fresh seafood counter and takeout at the sportfishing docks. They'll clean, filet and smoke your catch. Mrs Kelly's Ceviche.
Point Loma
2805 Emerson Street
San Diego, CA 92106
(1964) Roberto's Taco Shop, starting out with a tortillaria in San Ysidro, Roberto Robledo and sons have grown their family tree of ubiquitous taco shops to over 70 in the Southwest (not including all the *berto's variations). Go for the carne asada burrito.
Roberto's No. 1
National City
1406 Highland Avenue
National City, CA 91950
(1965) Aunt Emma's Pancakes, Don Roland's iconic pancake house in Chula Vista, originally located on El Cajon Blvd, was opened in 1959. Second location (old Keith's Drive-In) in National City opened in 2009. Now both owned by Nick Gelastopoulos. Home of "Pancakes Around the World."
Chula Vista
700 E Street
Chula Vista, CA 91910
National City
214 National City Blvd
National City, CA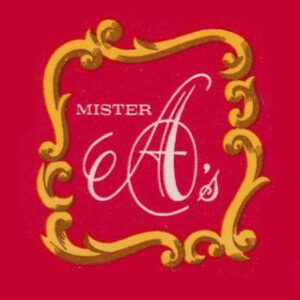 (1965) Mister A's, posh restaurant high atop Park West's Fifth Avenue Financial Centre, was opened by San Diego businessman John Alessio. Remodeled by restaurateur Bertrand Hug in 2000. Dress code. A favorite outdoor rooftop happy hour for locals in-the-know.
Park West
2550 5th Avenue
San Diego, CA 92103
(1965) The Wrangler Family Barbecue, opened up by Forrest Holly and the Jenson family as another location of their Barbecue Pit restaurants, this place is a treasured time capsule that still serves up the same great Texas-style barbecue from Lyndon Johnson's day…
El Cajon
901 El Cajon Boulevard
El Cajon, CA 92020
(1966) Wong's Golden Palace, classic family-run Chinese eatery, celebrated its 50th anniversary February 28, 2016. Island of Flowers has been on the menu since day one. The Dragon Room bar serves tiki drinks, including their signature Wong Cup.
La Mesa/Rolando
7126 University Avenue
La Mesa, CA 91942
(1967) Bully's was founded in La Jolla in 1967 by George Bullington, JD Dahlen and Lester Holt. Today both the Del Mar (est 1969) and Mission Valley (est 1971) locations are known for strong cocktails, hearty steaks and great prime rib. Bullington is said to have invented the Keoke Coffee.
Bully's North
Del Mar
1404 Camino Del Mar
Del Mar, CA 92014
Bully's East
Mission Valley
2401 Camino del Rio South
San Diego, CA 92108
(1967) Chiquitas Mexican Restaurant. Opened by Ray and Chela Rodriguez and still run by the family. Black angus carne asada, wild shrimp cocktails and margaritas. Yes please!
Fairmont Park
4110 Home Avenue
San Diego, CA 92105
(1967) Paesano Fine Italian Food. A classic, old-school Italian-American pizza joint on the 30th Street 'craft beer corridor.' Try the baked ravioli or lasagna. Kid-friendly!
North Park
3647 30th Street
San Diego, CA 92104
(1968) Roberto De Philippis Butcher Shop Restaurant, old-school steakhouse known for its loyal customers, generous cocktails, prime rib, Nebraska corn-fed beef and fishnet-legged waitresses. Founded in 1968 by Roberto De Philippis (Caruso's, Roberto's Pizza House, The Continental, Italian Village), son of Vincent and Madeline De Philippis (Filippi's Pizza Grottos). Surviving location now operated by International Aero Club LLC (94th Aero Squadron).
Chula Vista (1968-c2016)
556 Broadway
Chula Vista, CA
Mission Valley (1972-1986)
Plaza International Hotel
2151 Hotel Circle South
San Diego, CA
Kearny Mesa (1988-now)
5255 Kearny Villa Road
San Diego, CA 92123
(1968) Su Casa, Marshall Pellar's long-lasting Sonoran-style Mexican food and seafood grotto. In the same spot as The Luau, Mister Lucky's Smorgette, and The Connoisseur restaurants. Pellar claimed to have invented the Strawberry Margarita and Nachos in 1968.
Wind'n Sea
6738 La Jolla Blvd
San Diego, CA 92037