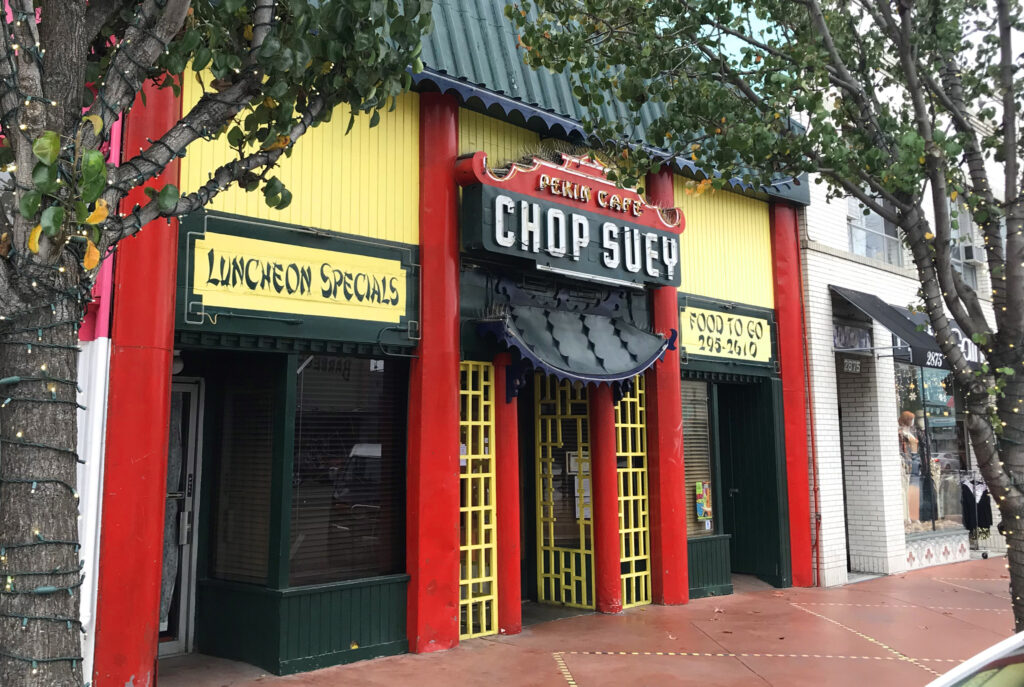 In Remembrance…
With sadness and a bit of forlorn nostalgia, we remember some of the classic San Diego establishments that have shuttered in 2019. Restaurants come and go, but when a family favorite closes up, it's almost like losing a loved one…
Updated 1 Aug 2020.
---
Pekin Cafe Chop Suey (1931 – 2019)
Pekin Cafe was the oldest surviving American-Chinese restaurant in San Diego. After three generations of running this old-school Cantonese chop suey house, the Leo Fong family called it quits on March 31, 2019, when the operators retired.
North Park
2877 University Avenue
San Diego, CA 92104
---
Pernicano's Family Restaurant, La Jolla (1947-2019)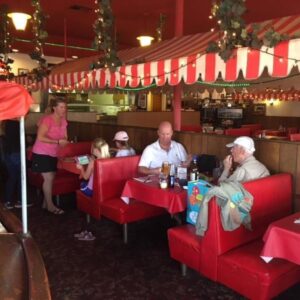 Brothers George and Johnny Pernicano brought the pizza pie to San Diego. It was so popular, they eventually opened a restaurant for each of the ten Pernicano brothers. Johnny Pernicano, Sr operated the La Jolla branch of the family empire for over seventy years until he retired.
Bay Point
711 Turquoise Street
San Diego, CA 92109
---
Old Trieste (1963 – 2019)
Old Trieste was a time-capsule of a restaurant founded by Ramiro 'Tommy' Tomicich. Named after his birthplace, Tommy's eatery served the same menu of Italian food for years. Jackets were required. Lobster Fra Diavalo, Calamari Fritti, Scampi Trieste, all great! New real estate developments in the area and a desire to retire sparked the Tomicich family to close May 30th, 2019.
Bay Park
2335 Morena Blvd
San Diego, CA 92110
---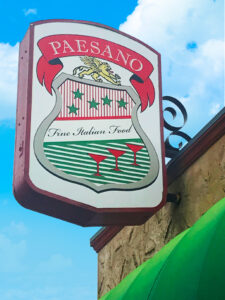 Paesano Fine Italian Food (1967 – 28 Apr 2019)
A classic, old-school red-sauce joint on the 30th Street 'craft beer corridor,' Paesano's was run by two generations of the Romano family. Originally opened on Ray Street in 1967, they moved to 30th Street in 1972. Known for their baked ravioli and lasagna. A new Japanese hot-pot restaurant, Tabu Shabu, will be replacing the Italian joint.
North Park
3647 30th Street
San Diego, CA 92104
---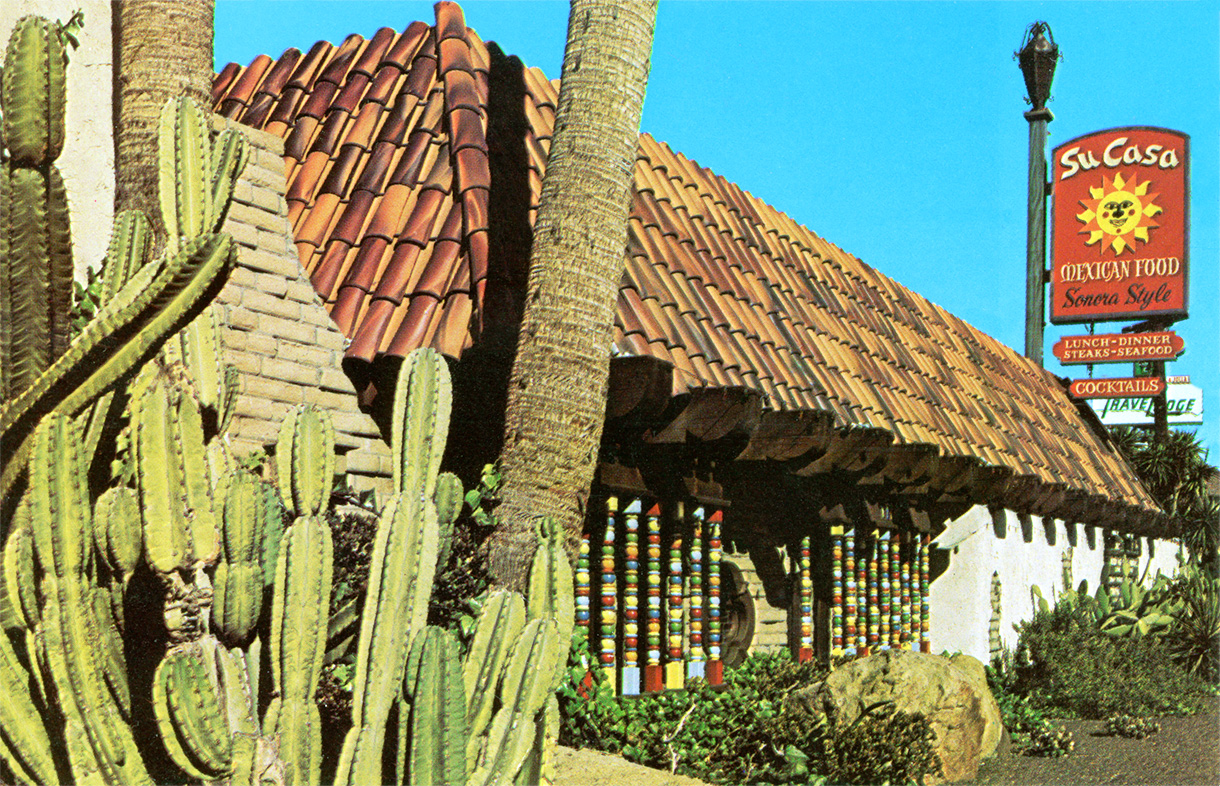 Su Casa Restaurante (1968 – 28 Oct 2019)
Marshal and Harriet Pellar's long-lasting Sonoran-style Mexican food and seafood grotto advertised as an historic 16th-Century hacienda, but in the same spot as prior restaurants The Luau, Mister Lucky's Smorgette, Valle's La Jolla and The Connoisseur. Pellar claimed to have invented the strawberry margarita and nachos. In 1980, the Pellars opened a short-lived second location in the newly built Seaport Village, and eventually sold the La Jolla restaurant to Moishe Chernovetzky in 1985 who operated it until October 2019.
Windansea (1968-2019)
6738 La Jolla Blvd
San Diego, CA 92037
---
Szechuan Mandarin (1980 – 2019)
Szechuan Mandarin was established in 1980 by Hong Kong native Tat Hung Law, serving spicy Szechuan and Cantonese style Chinese cuisine.
Their "hall-of-fame favorite" was Kung Pao Chicken, but others included Orange Chicken, Salt & Pepper Shrimp, Walnut Shrimp in Cream Sauce, Black Pepper Steak, Seafood Lo Mein, and Peking Duck.
Always run by the family, the restaurant was a good place for an inexpensive American-Chinese meal and Tiki drinks. As time went by though, the place grew a little tattered around the edges, suffered a kitchen fire, renovation, and a "C" rating…
Grantville
5855 Mission Gorge Road
San Diego, CA 92120
---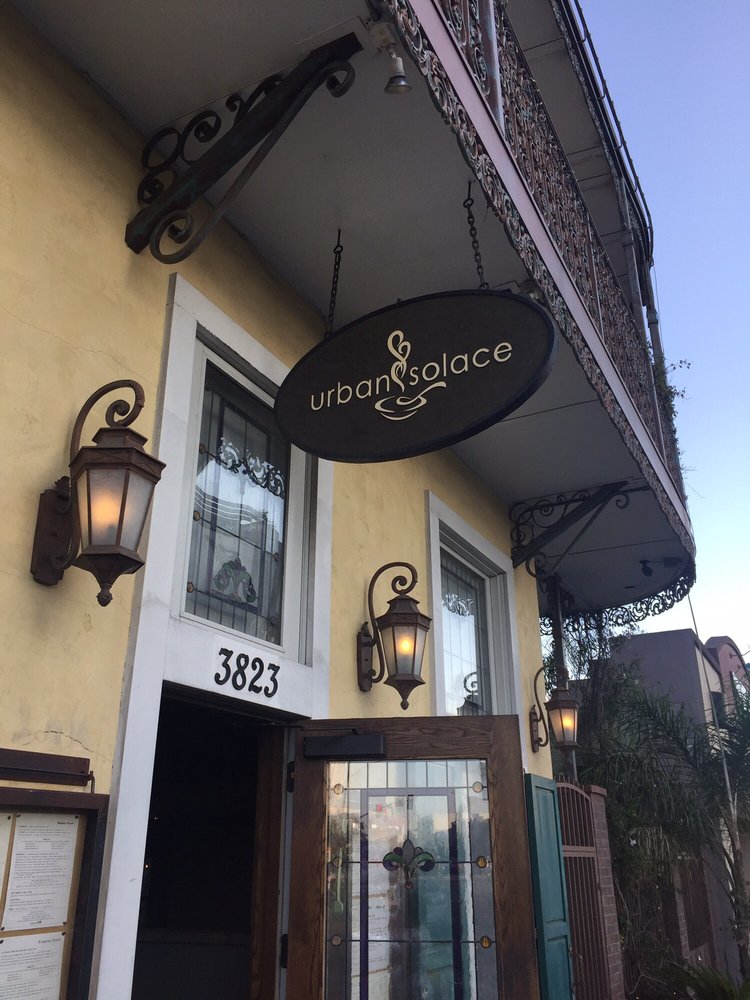 Urban Solace (2007 – 2019)
Chef/owner Matt Gordon opened his place in up-and-coming North Park in 2007, serving natural, farm-to-table comfort food. Beef cheeks and duckaroni were favorites. Rising labor costs and dwindling profit margins contributed to the closing of these stalwart eateries on March 13, 2019.
Urban Solace (2007 – 2019)
North Park
3823 30th Steet
San Diego, CA 92104
Solace & the Moonlight Lounge (2011 – 2019)
Encinitas
25 East E Street
Encinitas, CA 92024
---
With the implosion of American Nation Investments and The Patio Group, CEO Gina Champion-Cain's hospitality holdings were forcibly shut down by court order in September of 2019. Receivers closed Chef Antonio Friscia and Fern Tran's (Don Chido, Gaijin) Fireside by the Patio, The Patio on Goldfinch, Andrea's Truffles, Patio Express in Mission Hills and Mission Beach, Bao Beach, and Swell Coffee in Mission Beach and Del Mar. Of those, Chef Andrea Davis has rebooted Andrea's Truffles, and is once-again supplying her addictive chocolates to local restaurants. Cohn Restaurant Group (Corvette Diner, etc) has taken over operations of The Patio on Lamont (Pacific Beach), Surf Rider Pizza (La Mesa, Ocean Beach), and the iconic Saska's (Mission Beach).
Patio on Goldfinch (2014 – 2019)
Mission Hills
4020 Goldfinch Street
San Diego, CA 92103
Fireside by the Patio (2016 – 2019)
Liberty Station
2855 Perry Road
San Diego, CA 92106
---
Carnitas' Snack Shack, North Park (2011 – 2019)
This little pork-centric eatery was originally opened by Chef Hanis Cavin (Mixx, Kensington Grill, The Pioneer BBQ) and Sara Stroud in North Park. Chef-driven food and over-the-top favorites like the "Triple Threat" pork sandwich and foie gras specials routinely caused long lines. The chain grew with the influx of capital from investment group Sweet100, who eventually took control of the brand and closed the original location (the Embarcadero location is still in business). Cavin regained control of the North Park eatery and opened a short-lived alternate concept, Porchetta Shack, with Stephen Gage (Blind Lady Ale House, UnderBelly). Today, Chef Hanis and Brandon Zanavich (The Friendly) co-host The Friendly Tavern on the spot.
Carnitas' Snack Shack (2011 – 2019)
The Porchetta Shack (2019)
The Friendly Tavern (2019 – now)
North Park
2632 University Avenue
San Diego, CA 92104
---
Brooklyn Girl Eatery (2011 – 2019)
Mike and Victoria McGeath's (Fio's Cucina Italiana, Trattoria Acqua) Mission Hills eatery Brooklyn Girl closed suddenly in March 2019 after seven years in business. No reason was given, but the business had been up for sale since 2106..
Mission Hills
4033 Goldfinch Street
San Diego, CA 92103