Welcome to Classic San Diego. A little bit about this project —
There are quite a few old San Diego places that have faded from memory — restaurants, hotels, landmarks, places. With a little digging, their stories can come back to life, in a fascinating way.
It's not only their stories we're telling, but the story of San Diego.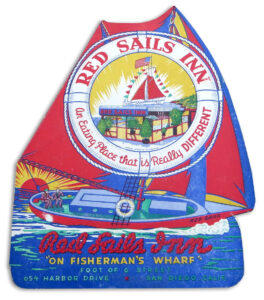 I've always loved old restaurants, and fondly remember as a child the good times our family had dining out.
During college I worked in restaurants and learned to cook. And to this day, I love to cook. (I occasionally blog about it…)
As a designer, I love old menus and ephemera. Always have. Not only lists of foods, they tell a story of the place, the time, the culture of that moment. Aren't you curious to know more?
Today I'm still an illustrator and designer, a life-long passion. My firm provides marketing, advertising and design for small business, nonprofits, restaurants, and for the arts and hospitality industries.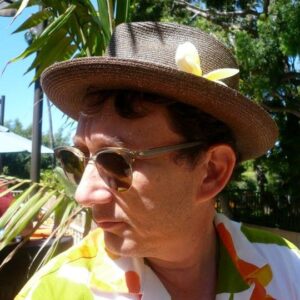 Classic San Diego: Tasty Bites from the History of America's Finest City
I'm compiling these stories into Classic San Diego, a book about the culinary history of San Diego. This website provides a forum for the research. Which restaurants do you want to read about? Suggest a restaurant, share your stories and photos here!
Cheers!
Martin S. Lindsay, AIGA
Classic San Diego
Disclosure: This website's pages contain advertisements and affiliate links, from which I receive a teeny-tiny commission on any traffic or sales they may generate. Proceeds are used for the hosting and maintenance of this website.