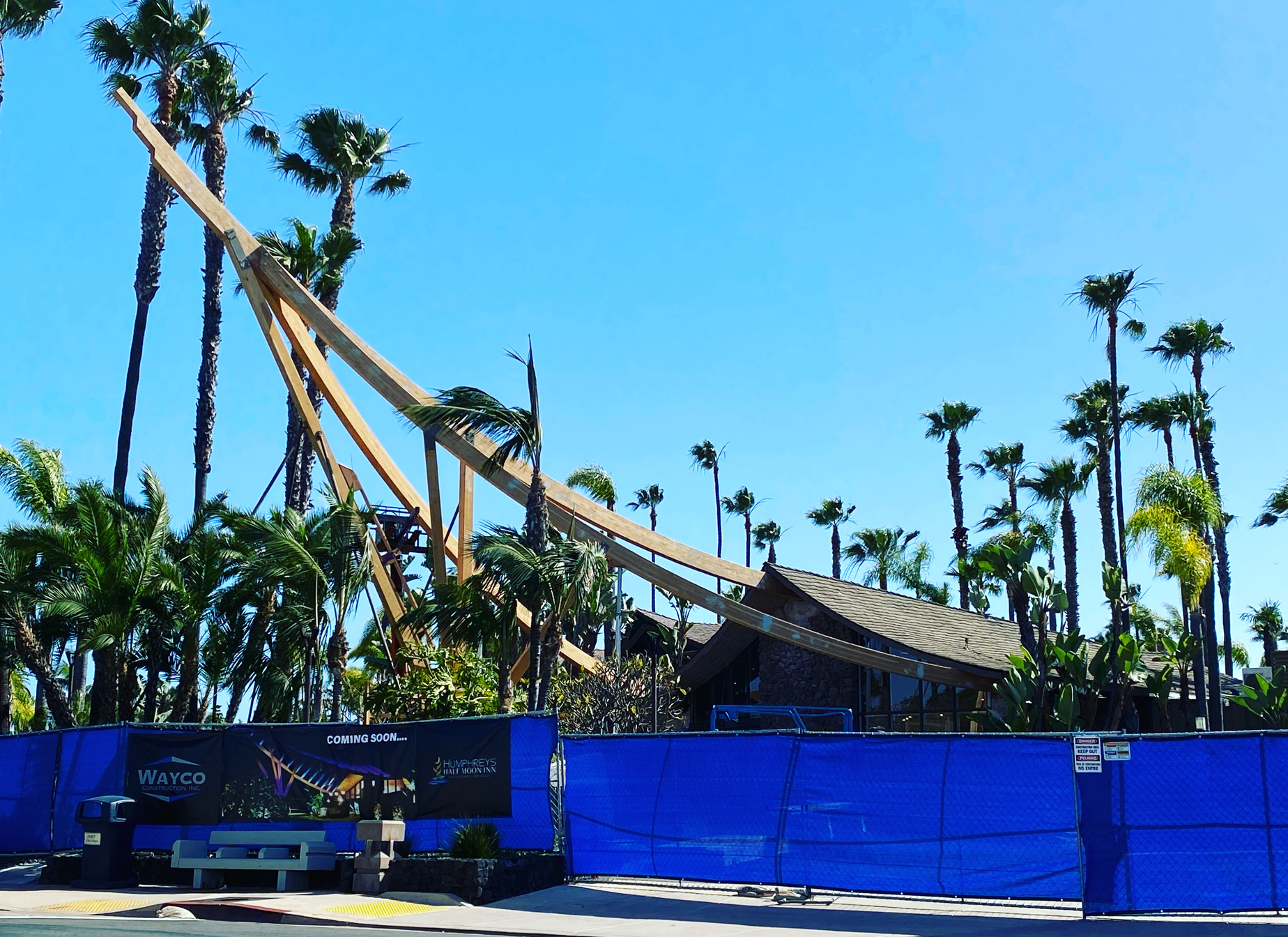 The historic Tiki-Modern porte-cochère at the Half Moon Inn on Shelter Island, San Diego is being renovated. Its deteriorating laminated wood beams were recently damaged by a too-tall truck, requiring its removal. Preservationists and tikiphiles alike asked if it would ever come back.
Yes, it's back!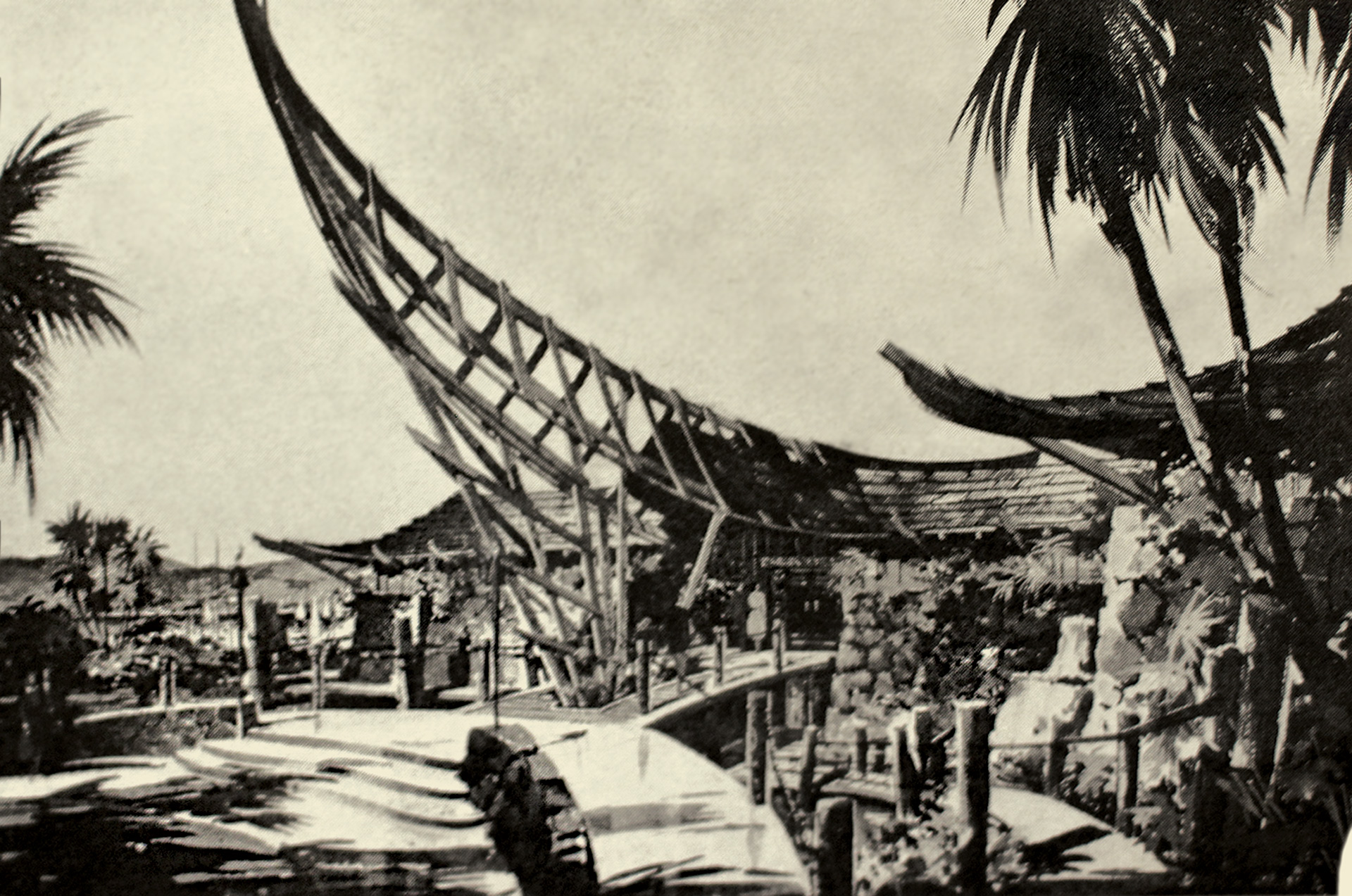 The hotel entrance's sweeping design originally resembled the prow of a fishing boat, complete with a large lantern in the form of a Pacific island fish trap. It was designed by Delbert E. Long of Hiram Hudson Benedict Associates (architect for the Half Moon Inn) with Stephen Crane Associates, for Crane's proposed Ports o' Call restaurant concept.
Four distinct kitchens and menus under one roof!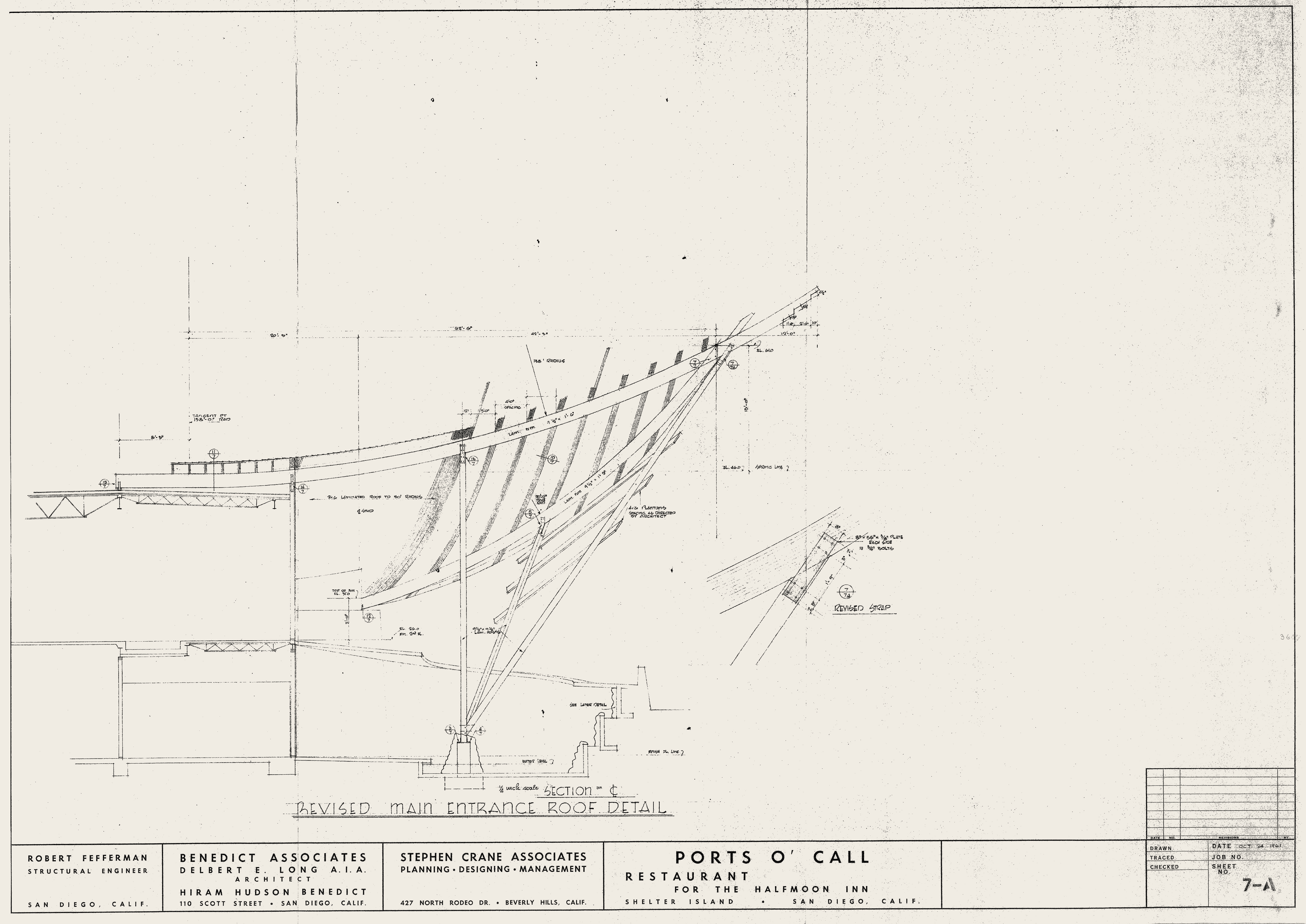 That concept never came to fruition, but its Tiki design was repurposed for the hotel's entrance, as part of Shelter Island's Polynesian master plan.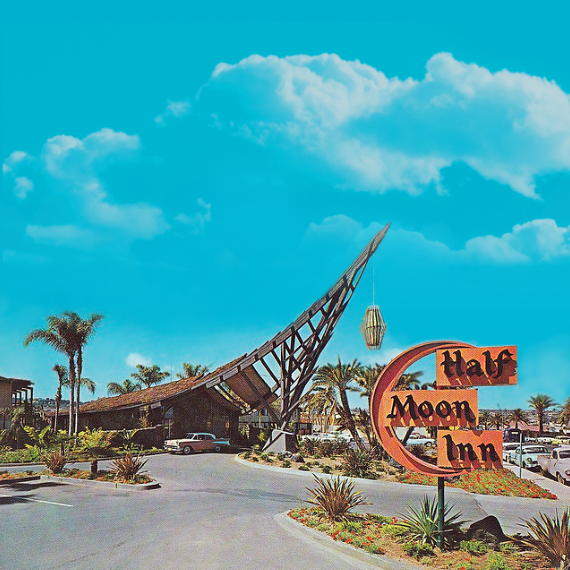 Over the years weather took its toll, and the arch was patched back together with mending plates, brace rods and cables.
Today WAYCO Construction is rebuilding the structure from the ground-up with new materials.