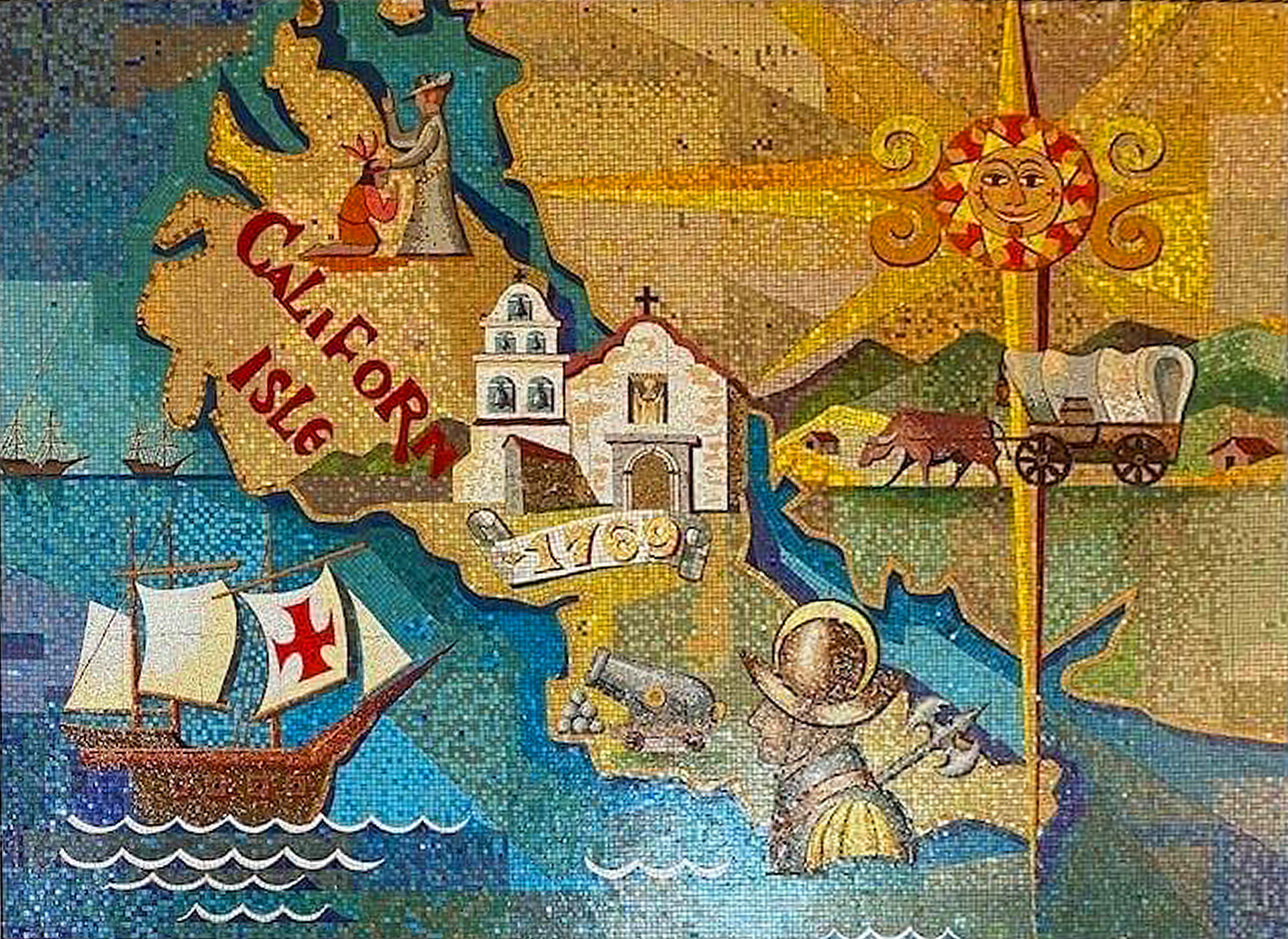 Two midcentury glass tile mosaics celebrating San Diego history and industry are once more on display in the Town & Country Resort Convention Center. The designs have been attributed to German artist Benjamin Mayer.
When the Town and Country Hotel added a convention center to their property in 1969-70, the Atlas Ballroom foyer included two mid-century, vitreous glass mosaic tile murals, in the style of Millard Sheets, Ben Mayer, and/or Sue Hertel. For decades these were covered over and were re-discovered around 2017 during the property's remodel.
New research has attributed the work to German artist Benjamin Mayer (1925-1999).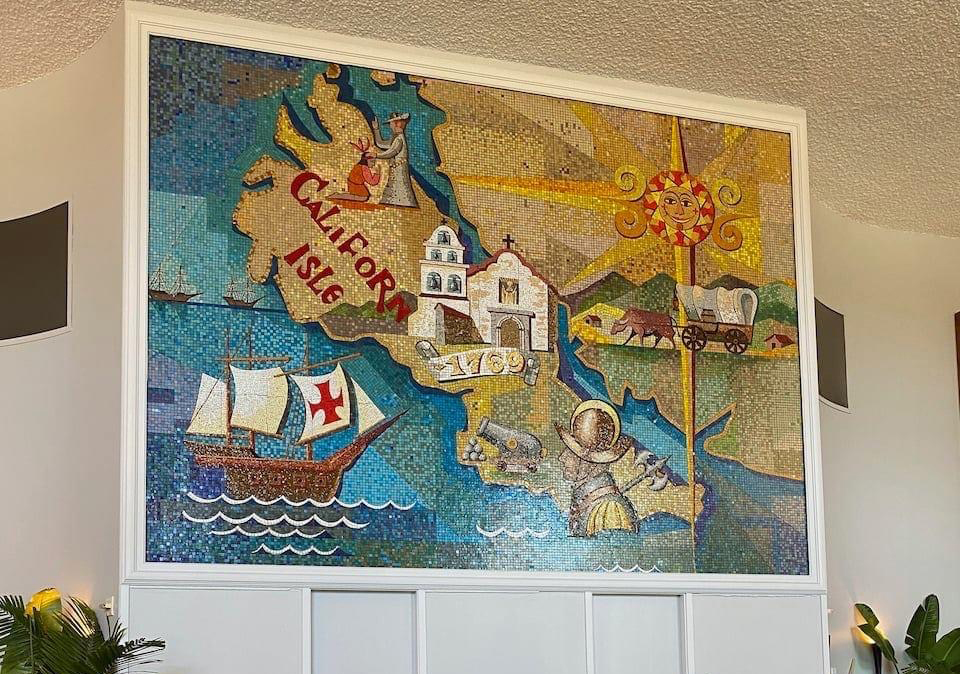 The first (above) features San Diego historical subjects (Father Serra, Mission San Diego del Alcala, 1969 celebrated the City's bicentennial), and is very similar to one of Ben Mayer's murals for the Norwalk, California Public Library. The second (below) highlights San Diego's commerce and industrial achievements (Lindbergh's flight, aerospace, sport and commercial fishing), along with the Old Lighthouse and Palomar Observatory.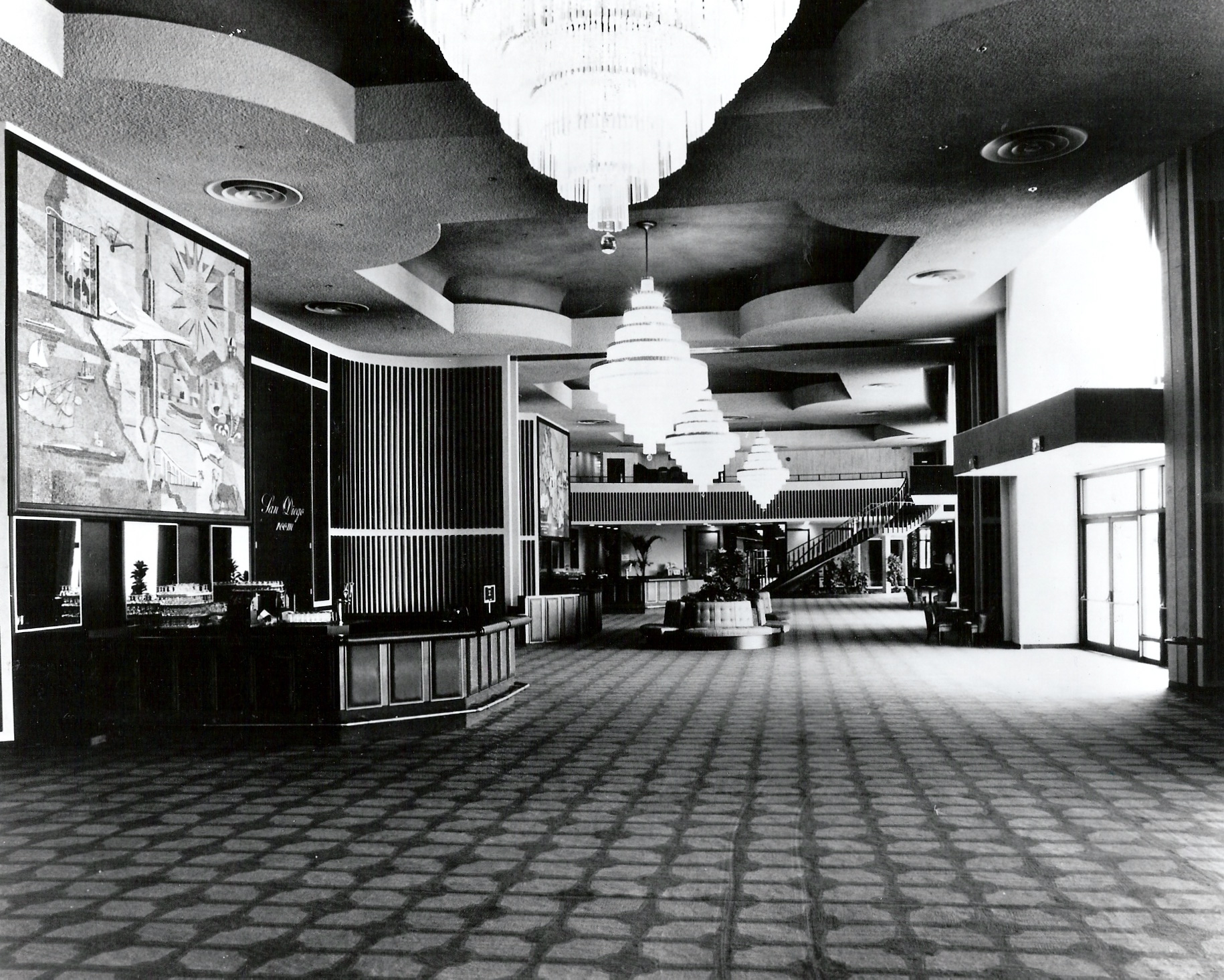 Town and Country Hotel, Convention Center, Atlas Ballroom foyer, 1975. Photo, John R. Mock, Hendrick and Mock.