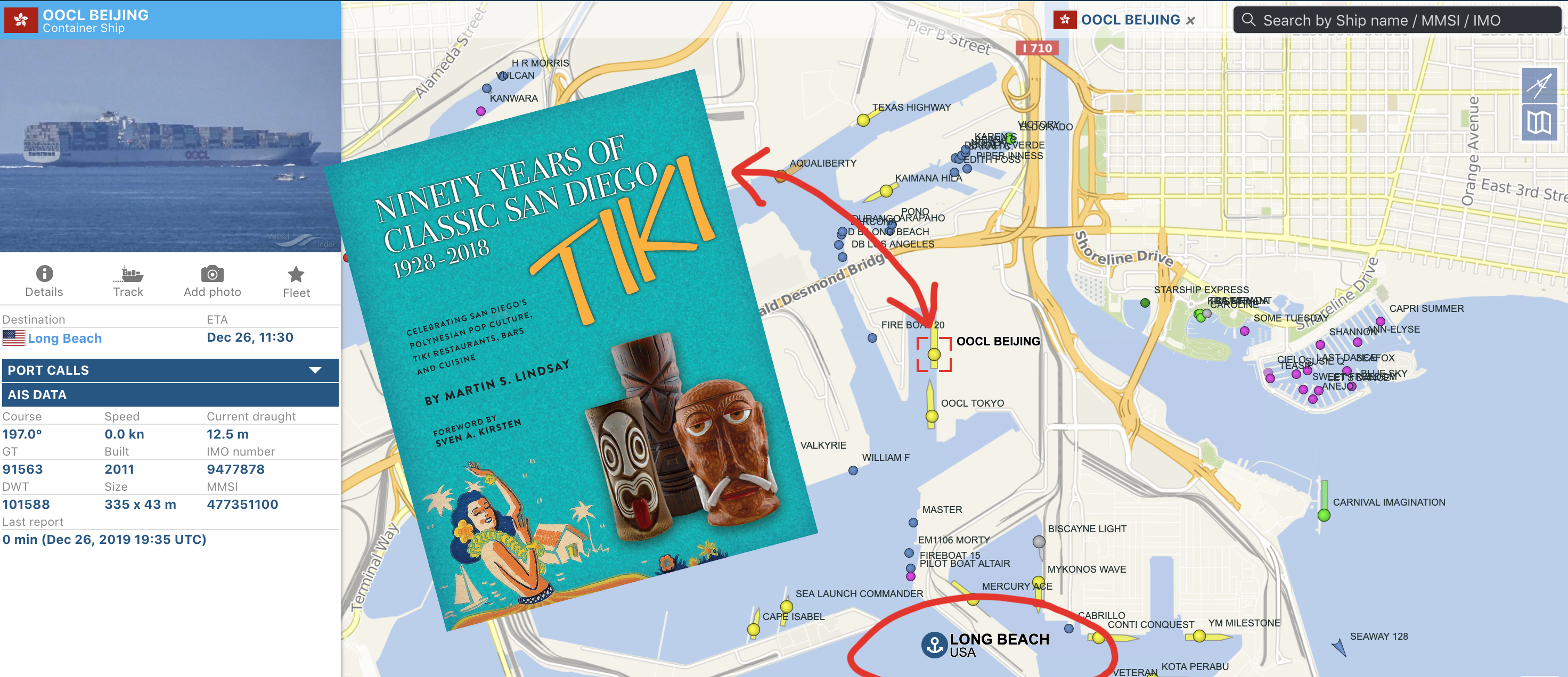 "My ship has come in…"
Cargo vessel OOCL Beijing docked in the Port of Long Beach, California this morning at 11:30am PST.
Now the shipment of Tiki books from Hong Kong will be offloaded and checked through customs. Duties and tariffs must be paid, then the bulk of books will be trucked down to San Diego by my logistics firm PubliShip…
Getting closer, woohoo!