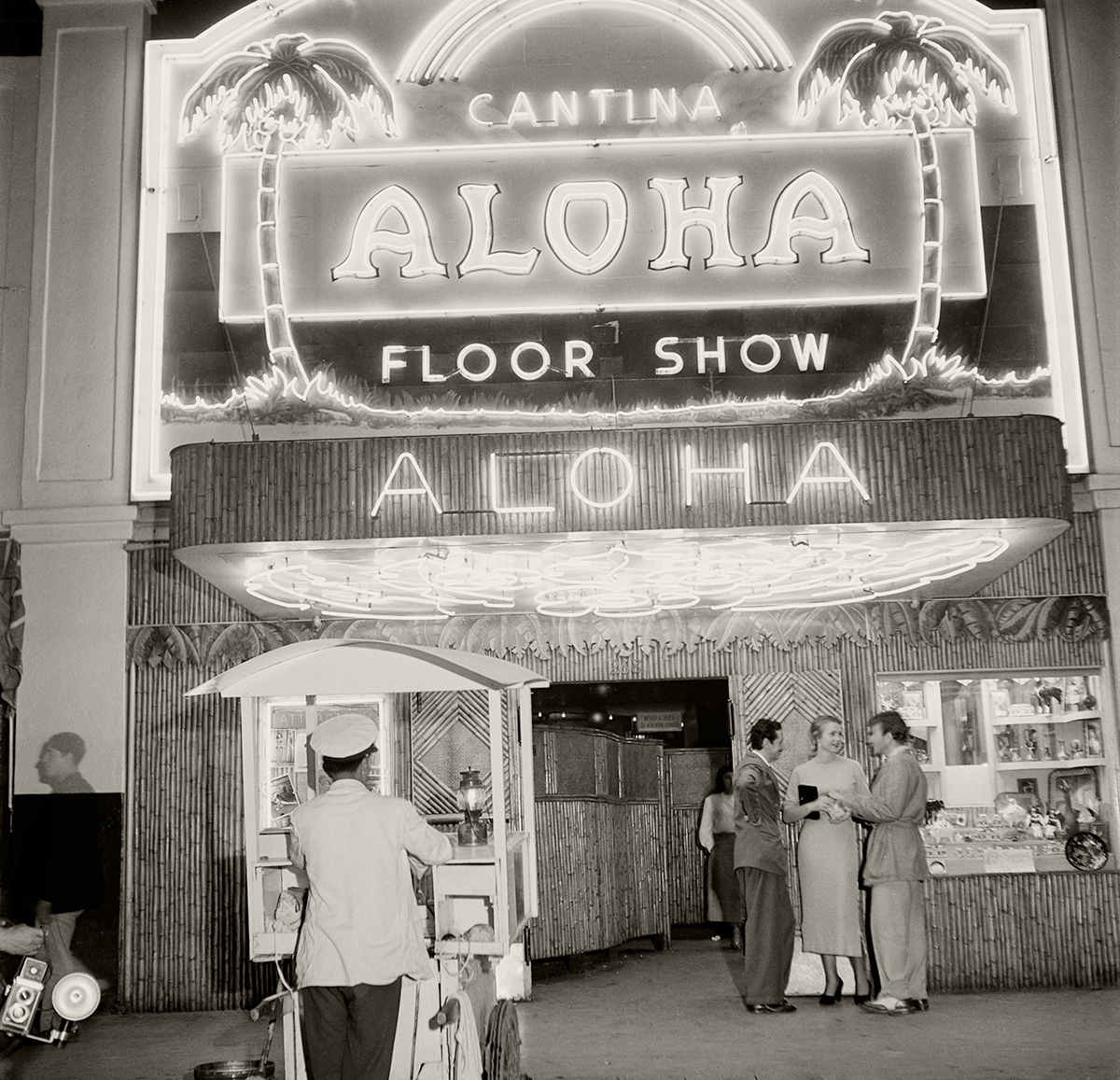 Exterior of the Aloha Cafe, Tijuana, Mexico, 1949. Photo by Earl Leaf, Michael Ochs Archives/Getty.
The Aloha Cafe, Tijuana
(1928-2011) — The Tijuana/San Diego trans-border area's first pre-tiki bar, was sporadically located on Avenida Revolución (then known as Main Street by Americanos) — for over eighty years! It changed hands, was burned down and rebuilt several times, but stood the test of time until a fire in 2011 finally shut down the place.
The bar was first opened as The Aloha Cafe during Prohibition 1928 by Fernando 'Frank' Blanco Cota. He'd previously lost The Anchor Cafe in a 1927 fire. Both catered to the US Navy crowd. Cota was born in Ensenada, Baja California, but attended school and lived above the border in San Diego. His place was connected with amateur boxing, promoting bouts between Tijuans and Americans held in the Aloha Cafe Arena. Read More…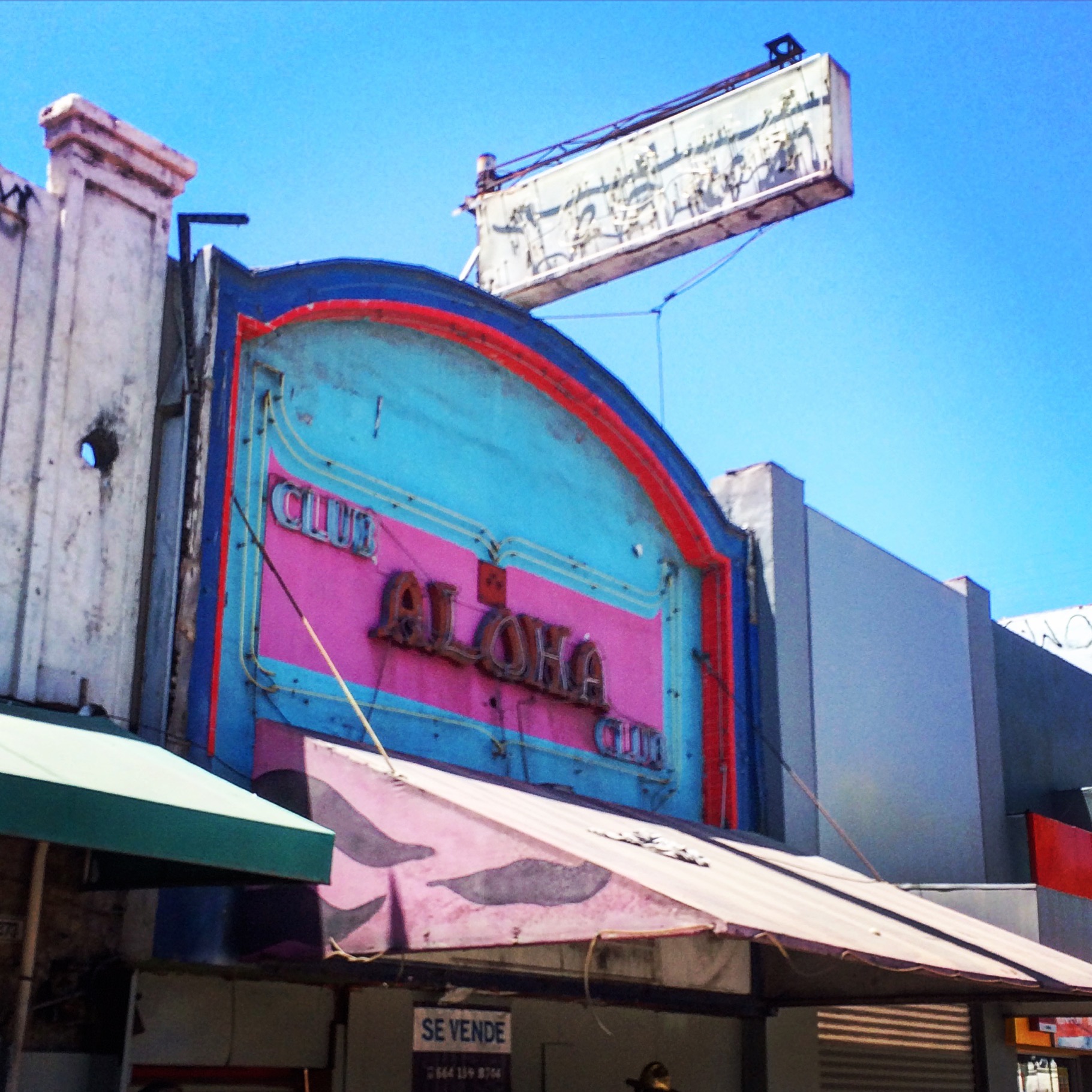 Exterior of the Aloha Cafe, Tijuana, Mexico, 2016.