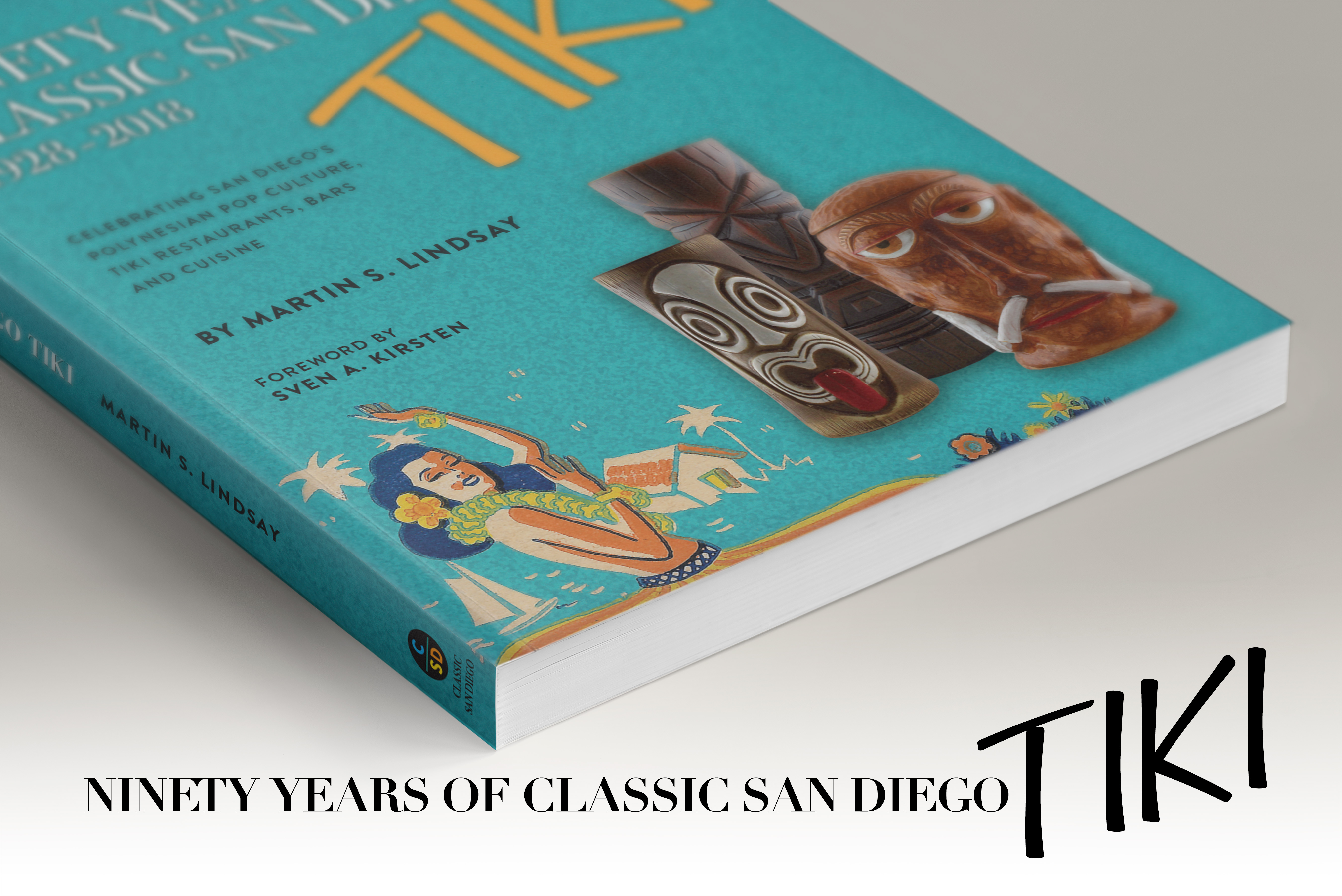 Book Info
Promotional copy:
Take a colorful tour celebrating San Diego's Polynesian Pop culture, Tiki restaurants, bars, and cuisine!
Beginning in Tijuana during Prohibition, influenced by Hollywood studios, and continuing past its hosting of the U.S. Navy's Pacific Fleet during WWII, San Diego became an incubator for the nation's obsession with all things Tiki. Hundreds of thousands of people passed through San Diego's military bases, and many stayed to open up their own personal visions of a Polynesian island paradise.
Artist and author Martin S. Lindsay details over 70 nautical, island, Tiki and American-Chinese bars and restaurants in this historical survey—sharing stories and recipes from the people who made them—with hundreds of vintage photos, ephemera, and graphic art, many never-before published!
Download Flyer:
Book Flyer (8.2MB PDF)
BUY NOWAvailable at:
Classic San Diego
Collins & Coupe, San Diego
Sea Hive Station, San Diego
Amazon (limited quantities)
Book Specifications:
Title: Ninety Years of Classic San Diego Tiki, 1928-2018
Subtitle: Celebrating San Diego's Polynesian Pop Culture, Tiki Restaurants, Bars and Cuisine
Author: Martin S. Lindsay
Foreword by: Sven A. Kirsten
Description: Full-color 8″x10″ softcover edition, 226 pages.
Publisher: Classic San Diego Books, San Diego, California
Publish Date: December 15, 2019.
Library of Congress Control Number: 2019914531
ISBN: 978-1-7328164-0-4 (Softcover)
ISBN: 978-1-7328164-2-8 (Adobe fixed layout ePUB / PDF)
ISBN: 978-1-7328164-1-1 (Kindle fluid layout ePUB)
Author Bio
Martin S. Lindsay, AIGA
Martin S. Lindsay is an an art director, local historian, writer and board chairman of the Culinary Historians of San Diego. He lectures on design and history. He has contributed to Tim Ferriss' bestseller The 4-Hour Chef, is author of Ninety Years of Classic San Diego Tiki, 1928-2018, and blogs about food (Alineaphile.com, EscoffierAtHome.com) and history (ClassicSanDiego.com).
Martin has over 40 years experience in branding and design. His design firm serves the San Diego arts community, foodservice and restaurant industries.
---
Member, American Institute of Graphic Arts (AIGA); International Association of Culinary Professionals; Board Chairman, Culinary Historians of San Diego (CHSD).
---
Book Photos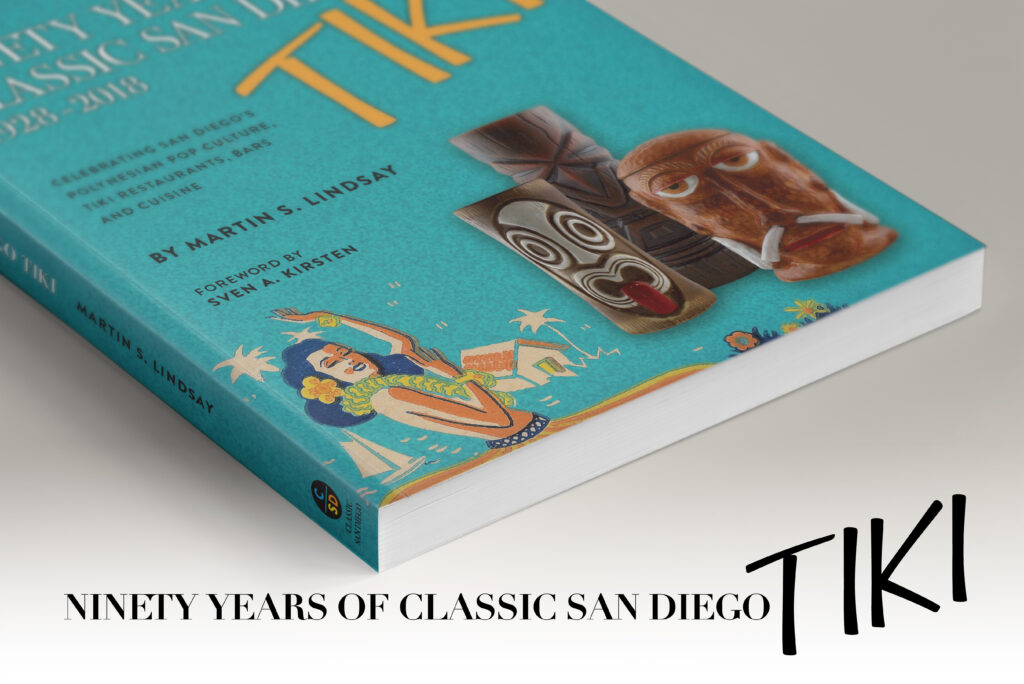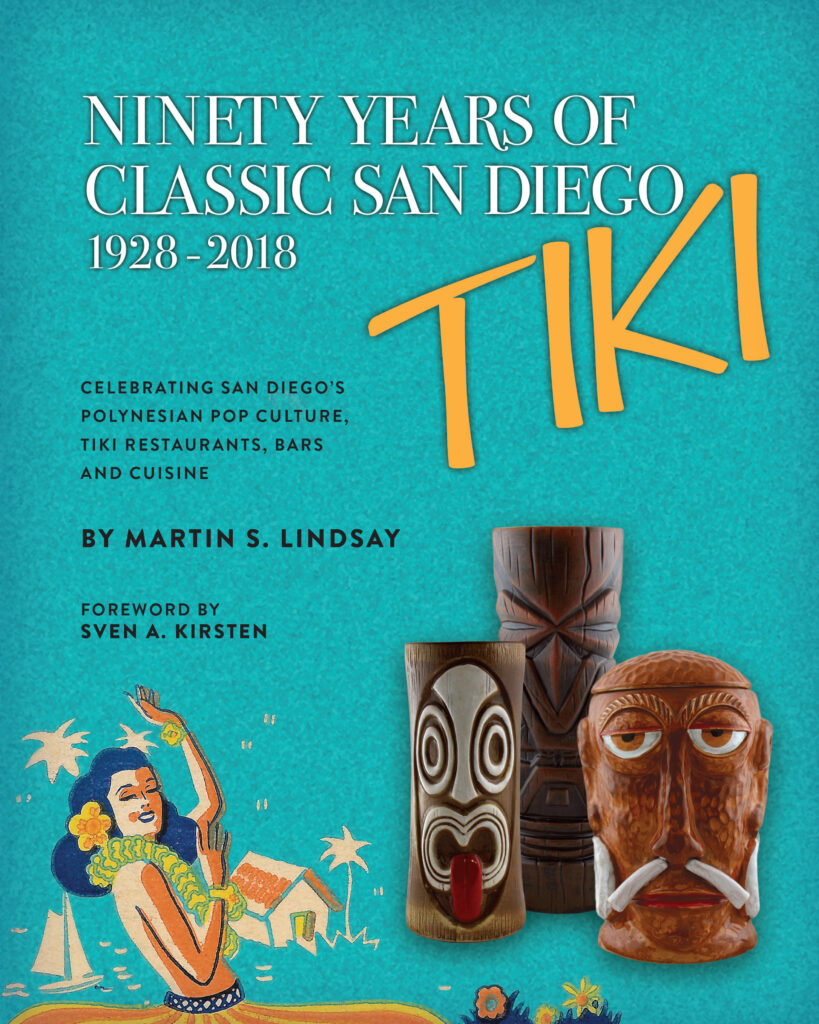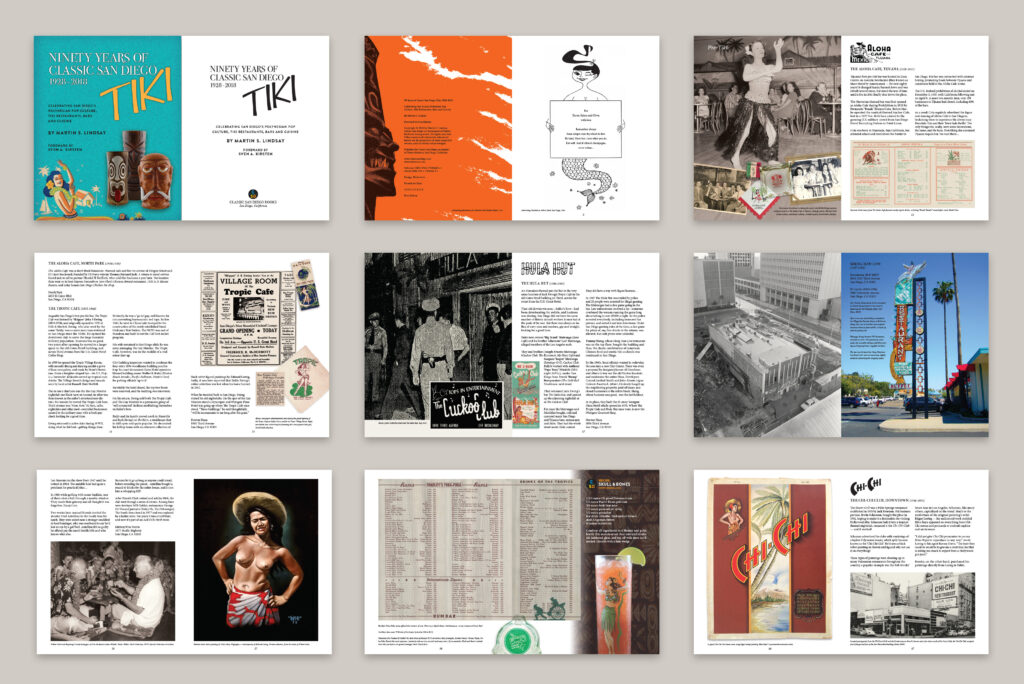 ---
Author Photos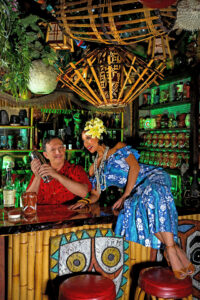 Caption:
Author Martin S. Lindsay and Miss Tiki Oasis Di Lovely in The Headhunter, San Diego, CA. Photo, Susana Vestige.
Medium (2MB JPEG) | Large (18.6MB JPEG)