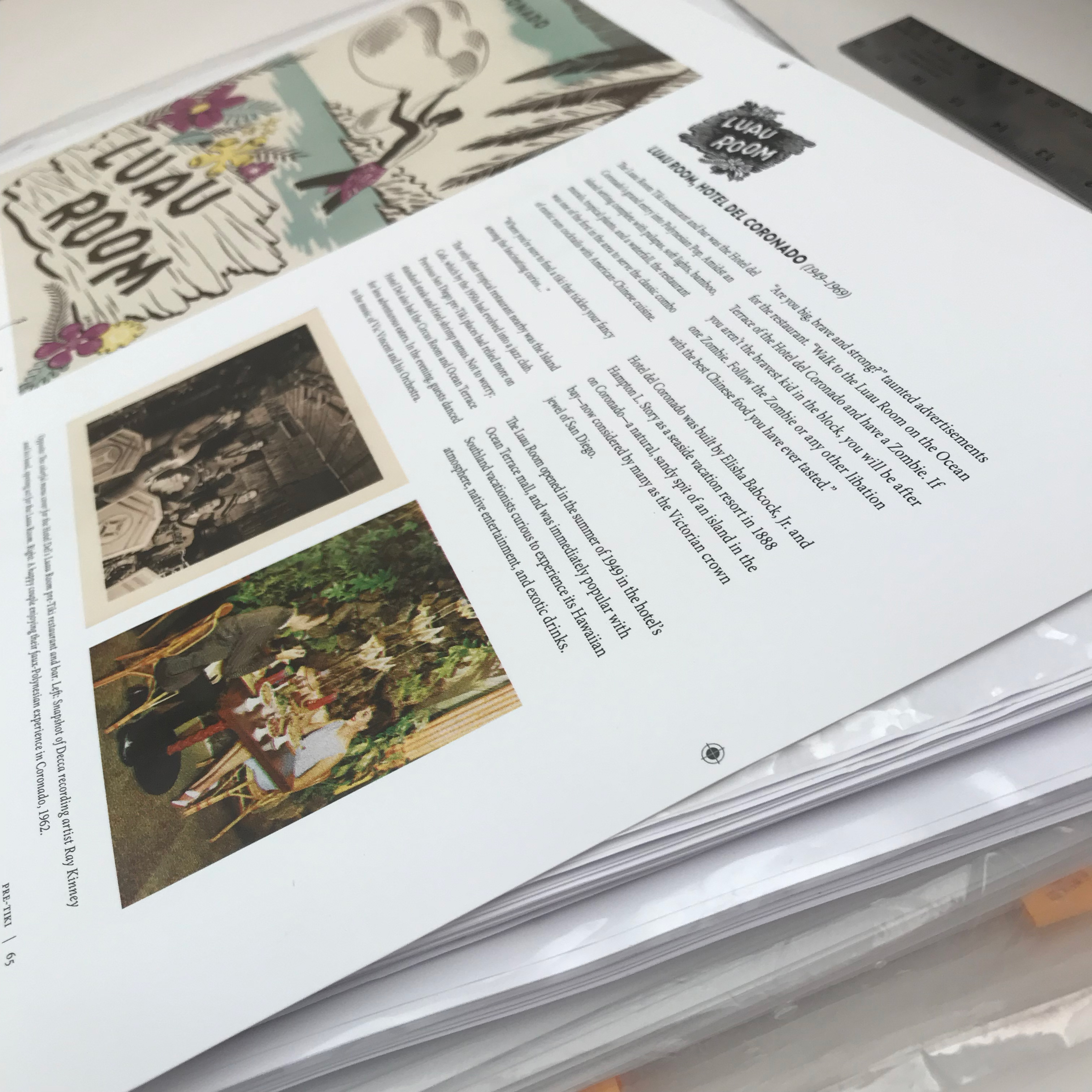 Thank you one and all
This project is finally coming to fruition!
While you may think nothing's been happening for a while on my Ninety Years of Classic San Diego Tiki book project, it has been in reality quite a busy time! The text has been locked down by my editor, scolding me, "no more changes!" Final proofs are approved, printing art is at the printer in Hong Kong, and deposit (your money) wired. We selected Great Wall Printing Company Limited, in Chai Wan, Hong Kong, for their long track record of producing quality art books for publishers such as Insight Editions.
Digital Editions of the book are completed and being submitted to our distribution channels. For you Kickstarter Backers who ordered the print book, log in and look for the link to your free fixed-layout ePUB/PDF copy! This is a large download, but looks great on an iPad or tablet.
Once I get a final completion and ship date from the printer, we can set up some book signing events!
Mucho Mahalo, Martin S. Lindsay
A FEW UPDATES:
18 Oct 2019 – Prepress galley proofs approved.
22 Oct 2019 – Final revised art at the printer. Deposit wired to HK.
23 Oct 2019 – Errors on 2pp caught by QC, corrected and new art transmitted.
24 Oct 2019 – Final set of prepress Epson color proofs air-shipped to HK.
29 Oct 2019 – Final imposed Ozaloid proofs from HK approved.
30 Oct 2019 – Schedule for press run.