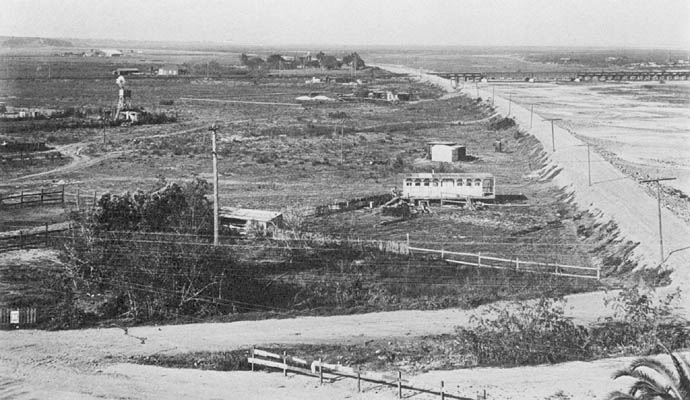 Until 1853 the erratic San Diego River dumped tons of debris into the harbor or poured into False Bay. At times it threatened to destroy Old Town San Diego.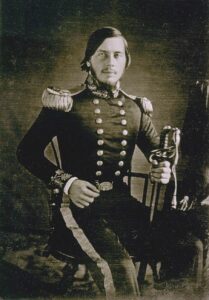 In 1853, the Army Corps of Engineers constructed a dike, hoping to divert the river's flow into what was called False Bay (today, we know it as Mission Bay). Lieutenant George Horatio Derby, U.S. Topographical Corps, built a dike that diverted the waters away from old town San Diego, up into into False Bay. This was the first effort to tame the river, and one of the first U.S. Government projects in California.
When Derby surveyed the land and sent proposals to Congress, they chose the least expensive option. Within two years, the wooden dike and trenching failed. Congress appropriated more funds, and a long levee was completed 25 years later. This time, the intended diversion held.
The river was not fully harnessed until the 1950s.
Derby Dike Site
Presidio Park, SE corner of Taylor St and Presidio Dr
San Diego, CA