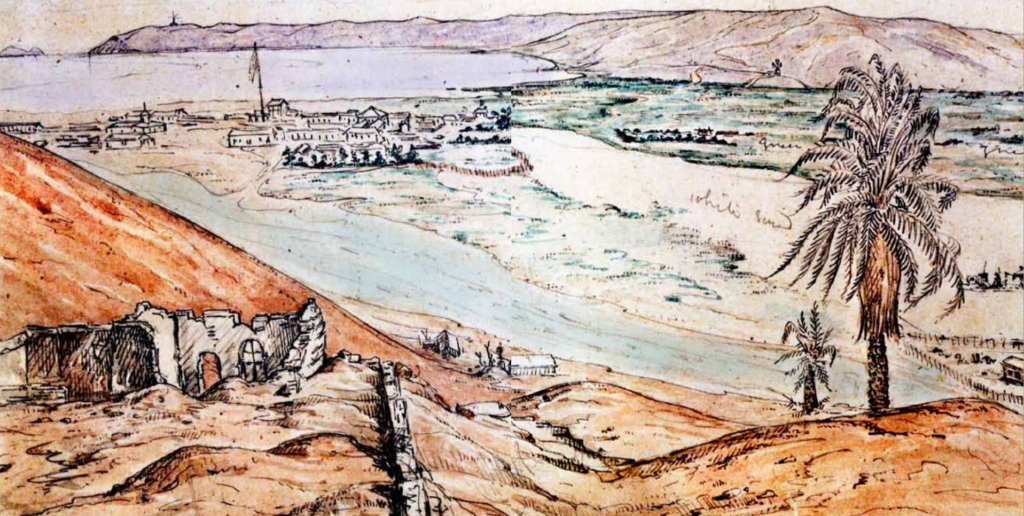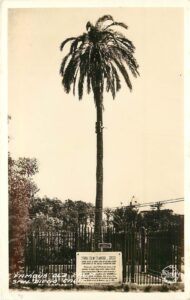 The Serra Palm (also known as the "Mission Palm"), once thought to be the oldest palm tree in California, was allegedly planted by Franciscan father Junipero Serra in 1769.
The four divisions of the Portolá Expedition met on 1 July 1769. Father Junipero Serra here began 'El Camino Real,' the most celebrated trail in California 'first trodden by white men.' The site also marks the general burial place of more than 60 victims of scurvy from ships of the José de Gálvez expedition in 1769.
The last of four, the Serra Palm was cut down on 6 June 1957. Two others had been earlier uprooted and shipped to the San Diego exhibit of the 1916 Pan-American Exposition in Chicago. They did not survive the cold weather, and died before the run of the show.
Today, at the little-visited marker, there are some young date palms planted in its place. San Diego People for Trees on 16 July 1995 dedicated these date palms (Phoenix Dactylifera) to commemorate the 1769 planting of the Serra Palms.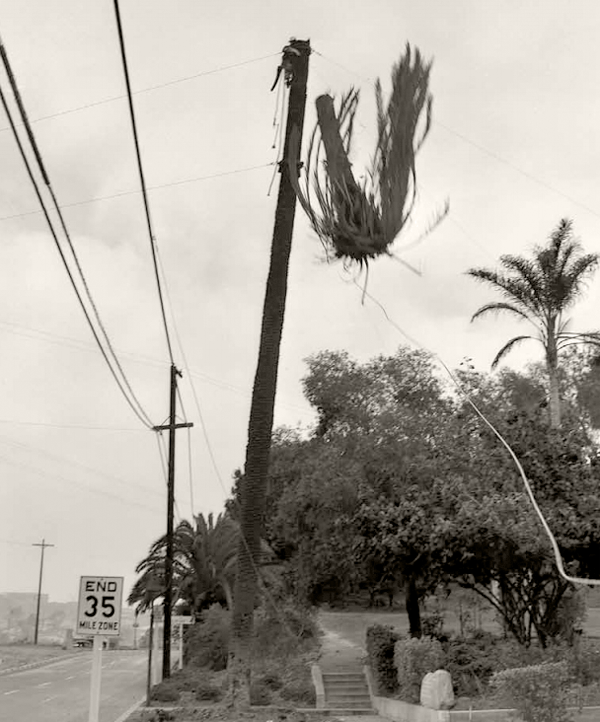 The postcard below promotes the old wives' tale (or should that be old Franciscans' tale?) the the Serra Palm was the first in Upper California. Not so. There are several types of indigenous palm trees in California, and San Diego in particular. Spanish soldiers even came upon the grove of native palms in what is now known as Palm Canyon, Anza-Borrego, while hunting for deserters.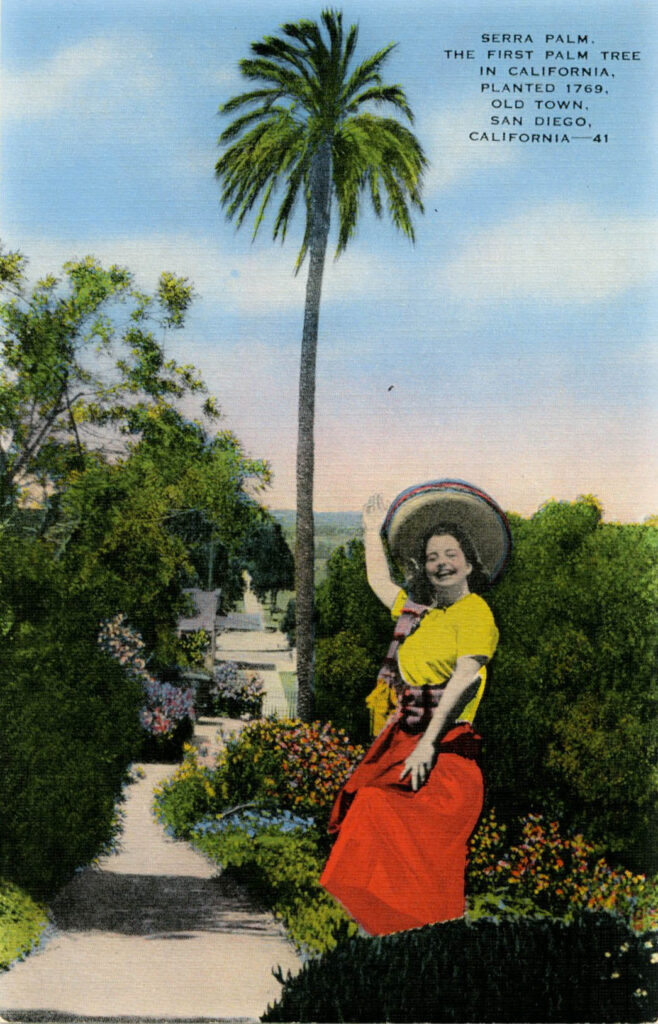 Serra Palm Site
Presidio Park, SE corner of Taylor St and Presidio Dr
San Diego, CA