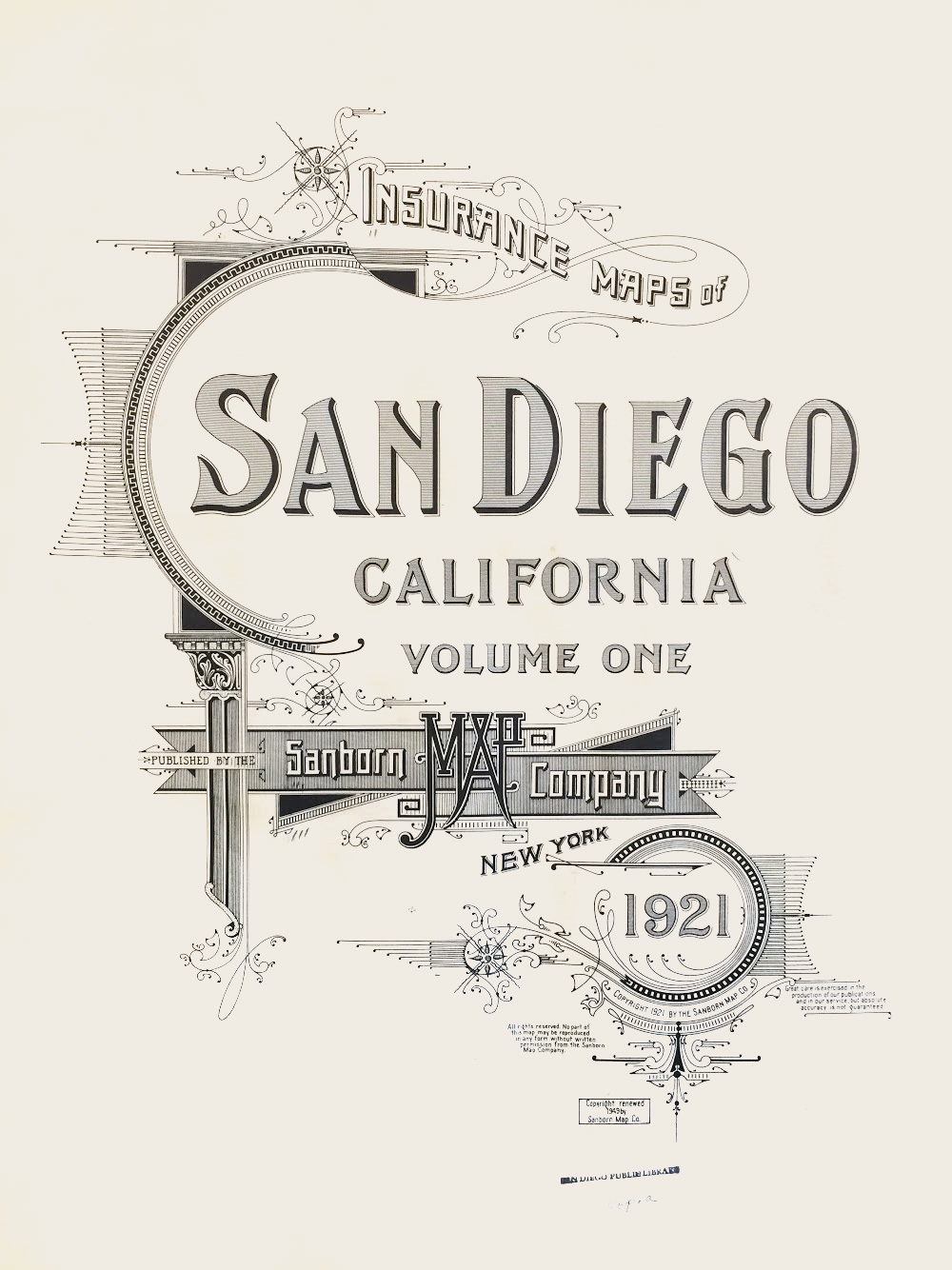 25 | Behind the Scenes: Sanborn Fire Maps
How do you check up on old addresses and buildings when researching?
Cross-referencing newspaper articles and city directory listings with Sanborn Fire Insurance Maps is always a good bet.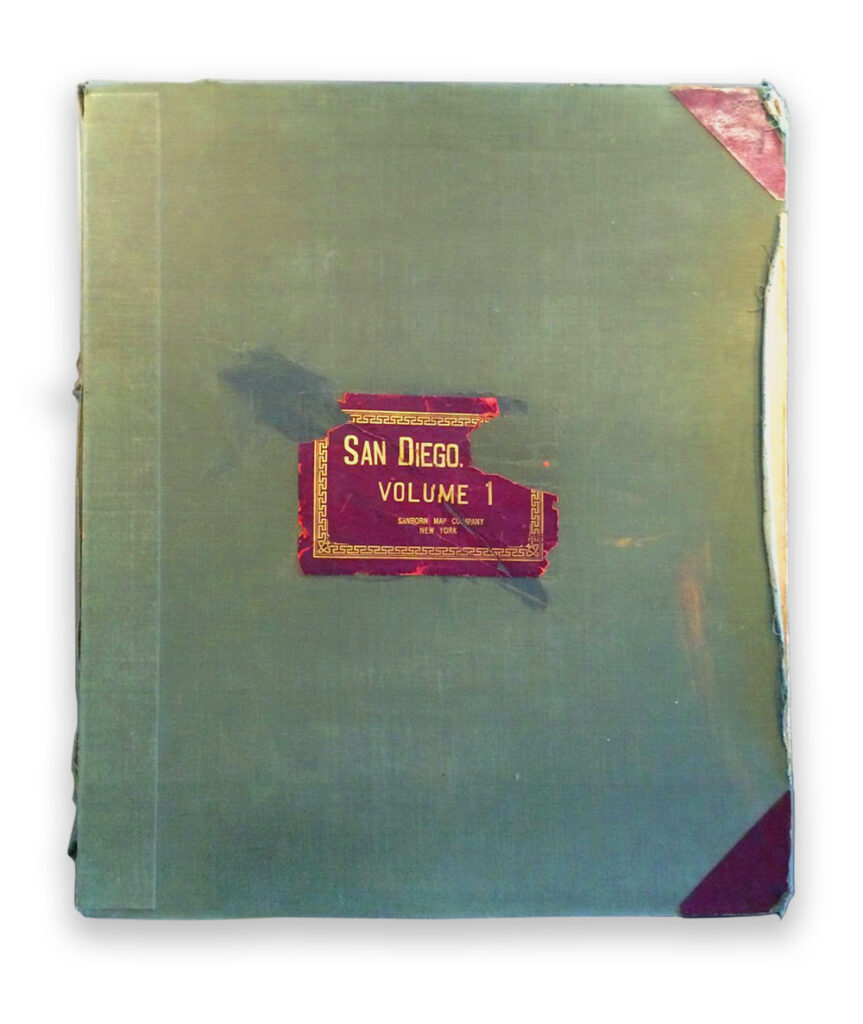 These huge books are stored away at the San Diego Public Library, and are so heavy the librarians bring them to you on a wheeled cart!
Rather than reprinting each expensive volume, Sanborn Map Company had an employee regularly update each by hand with layers of printed 'correction slip' pasted on top of each other, #librarygeek yes I know…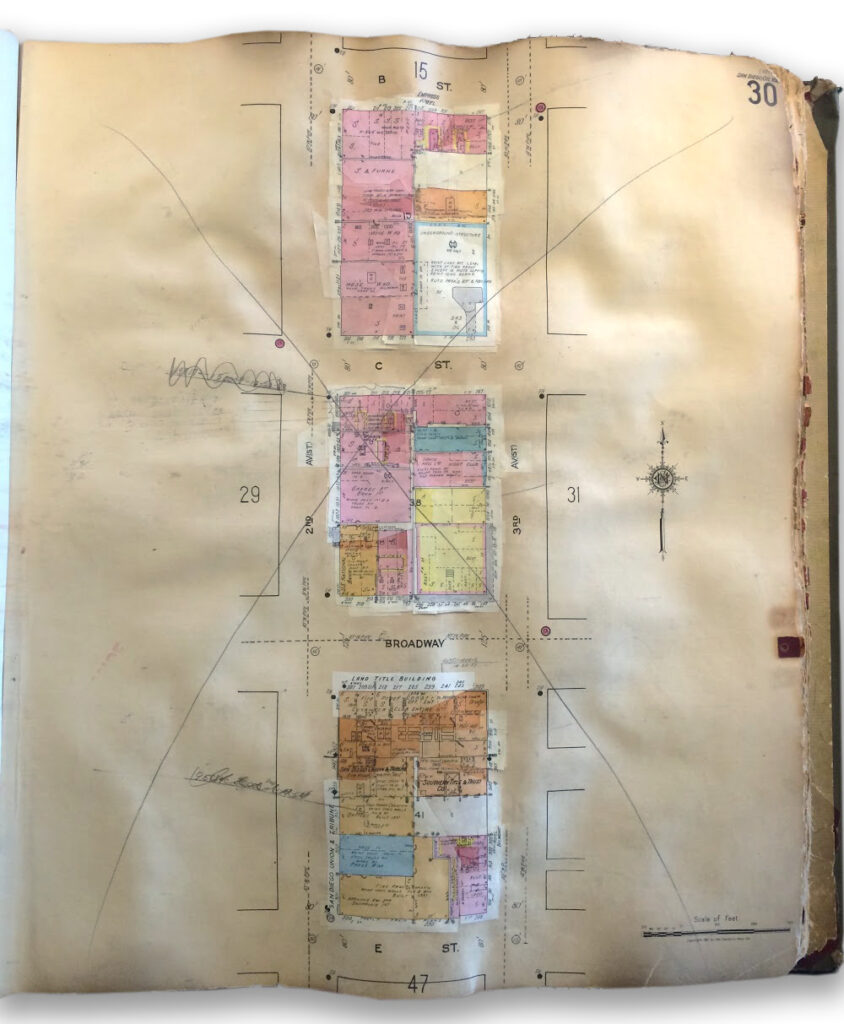 Below is the page showing the block which today holds the Westgate Plaza Hotel. Back in the day, Third Street (now Avenue) was known as "Sailor's Row" and home to the mob-controlled Gold Rail, The Tropic Cafe, Aloha Club, The Hula Hut, Cuckoo Club, Stork Club, Sheng Haw Low restaurant, and the Gay Nineties, to name a few.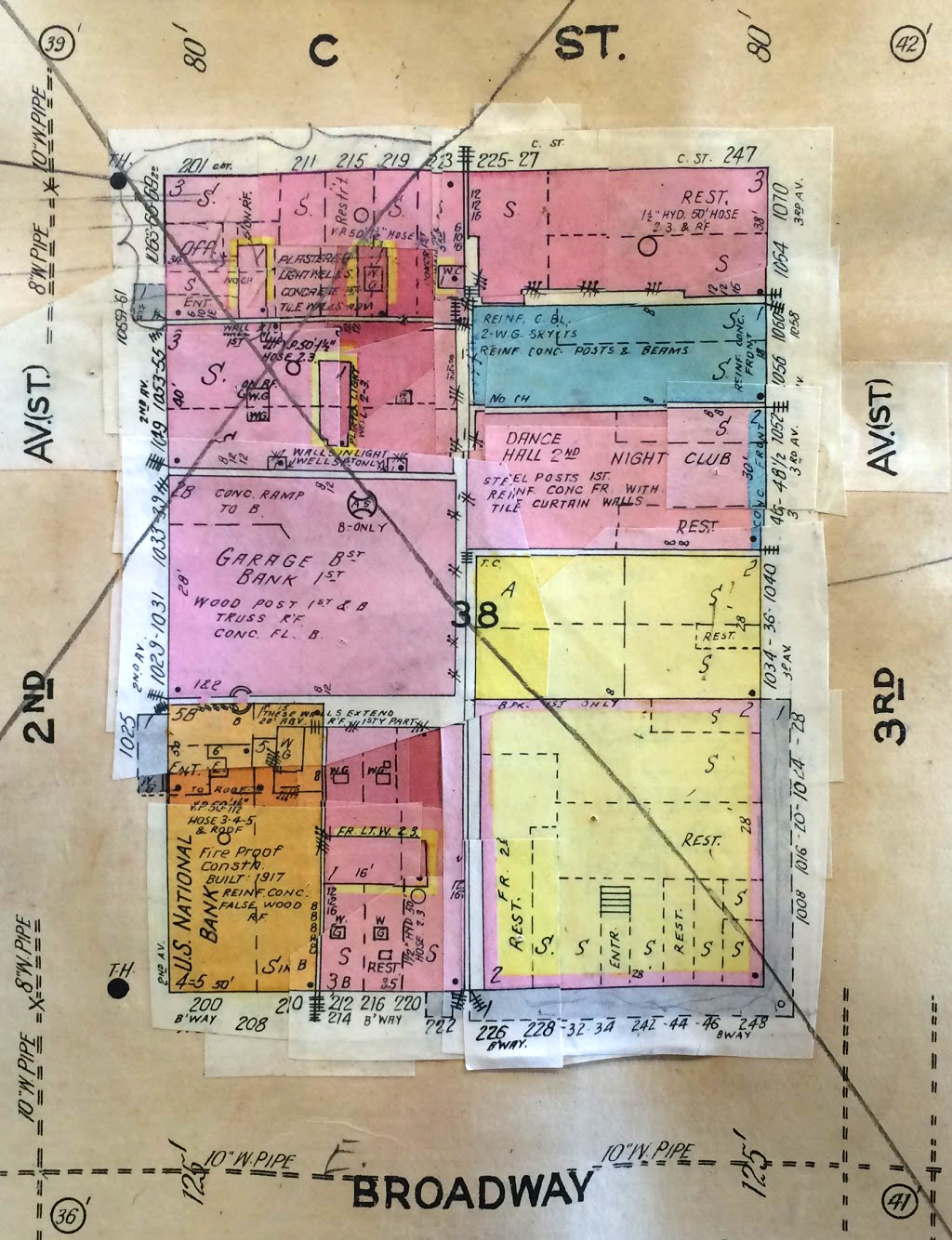 ---
Kickstarter project 20% funded, thank you! 25 days to go…
28 Days of Tiki is a countdown to the funding of my Kickstarter project, Ninety Years of Classic San Diego Tiki – The Book. It's a visual history and celebration of San Diego and Tijuana's Polynesian Pop culture, tiki restaurants, bars and cuisine.