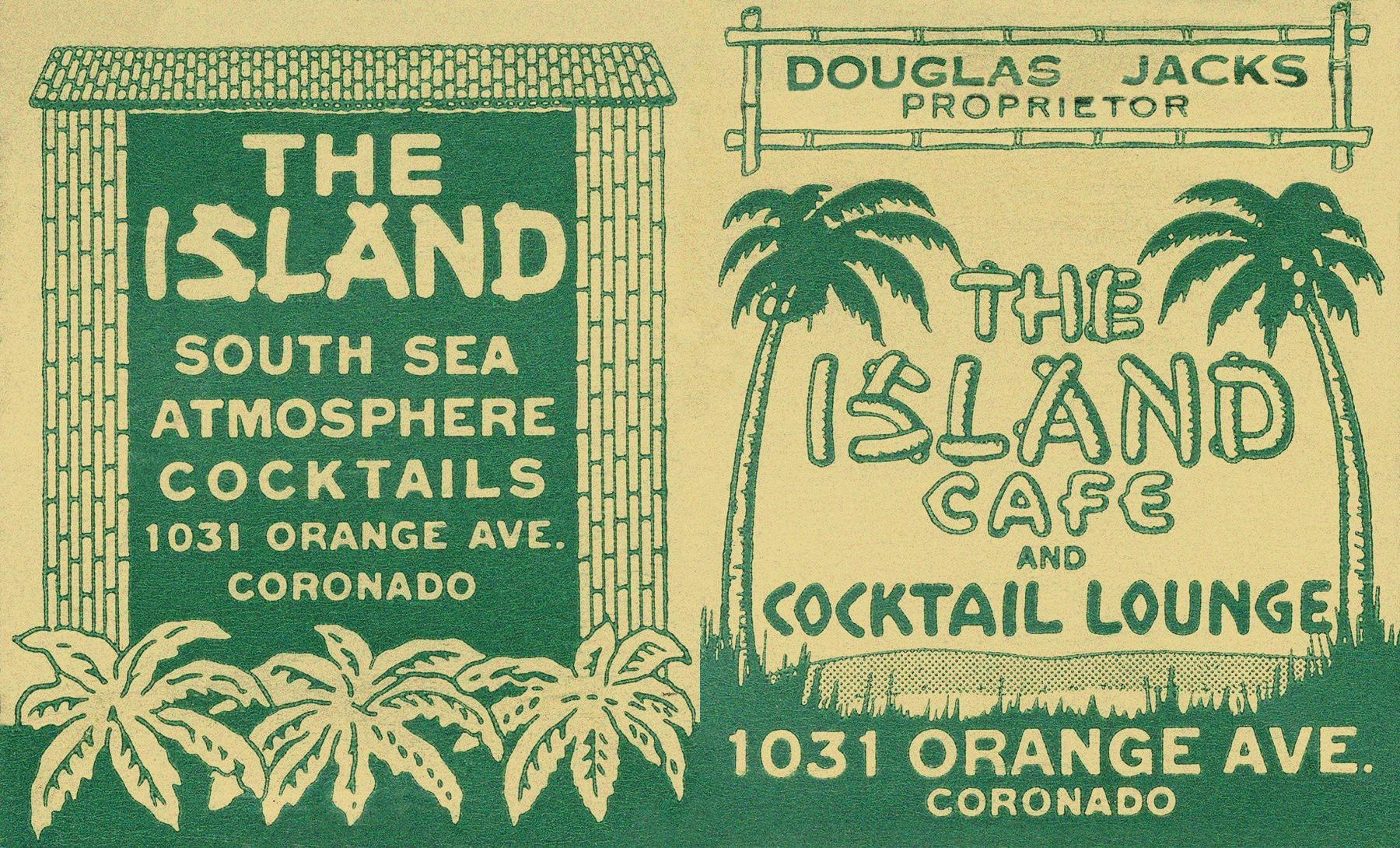 26 | The Island Cafe, Coronado
The Island Cafe (1937-1944), was Coronado's first pre-tiki restaurant and bar. A popular little restaurant that was bought by John Douglas Jacks and remodeled in 1938 into a Hawaiian-themed restaurant and bar, the Island Cafe was located on the island just within eyesight of the Hotel del Coronado.
With the help of friends, the Jacks converted their cafe into a tropical oasis… using 'native spears, blades, swords and guns…' Coco palms. Bamboo. Indirect colored lights that softly changed every six minutes. Murals by local San Diego artist Russell Dale Moffett (murals in Sherman's, Paris Inn, Eddie's Cafe, Tropic Cafe, Mexican Village and Hillcrest Bowl).
The New Island Cafe formally opened Saturday June 28, 1938. For live entertainment they had a Hawaiian duo — no doubt playing Owens and Kinney's 1936 hit 'Hawaiian Hospitality.' And served up exotic okolehao (Hawaiian moonshine) and rum drinks!
---
Kickstarter project 18% funded, thank you! 26 days to go…
28 Days of Tiki is a countdown to the funding of my Kickstarter project, Ninety Years of Classic San Diego Tiki – The Book. It's a visual history and celebration of San Diego and Tijuana's Polynesian Pop culture, tiki restaurants, bars and cuisine.