We just received printing quotes for the limited edition Tiki Mug poster, and they're looking good!
6 | Limited Edition Poster Update
Printing a full-color poster can be accomplished in many ways, from giclée to digital to offset lithography. Each printing method has its benefits and drawbacks, and must be considered.
Printing Methods
A giclée is basically a very high-end inkjet print, which can now be printed on many acid-free papers with UV-resistant inks.
A digital print is a step up from that, one-pass plateless printing with inks. Think of it as a very very high-end color copier, economical for shorter-run print jobs. The color and quality now are comparable to offset printing.
Full-color offset lithography uses larger printing presses with at least four colors of ink, the paper passing through once for each color. Setup and cleanup make it more expensive, but the final results are many times more worth it for larger print runs.
"Your papers please…"
You can go to a one-stop, online poster printer and get a really supercheap price, delivered superquick. The paper choice invariably will be limited — what they have only. As a designer, I like to oversee these things a little more closely.
I wanted a thicker vellum or light felt finish to the paper, something tactile. Not highly calendared, coated, or slick. I settled on Ultra-White Royal Sundance Felt 65C from Neenah Paper. It's chlorine-free, made with a minimum of 30% post-consumer fibre content, and is Forest Stewardship Council-certified. Yeah, I do care about this stuff…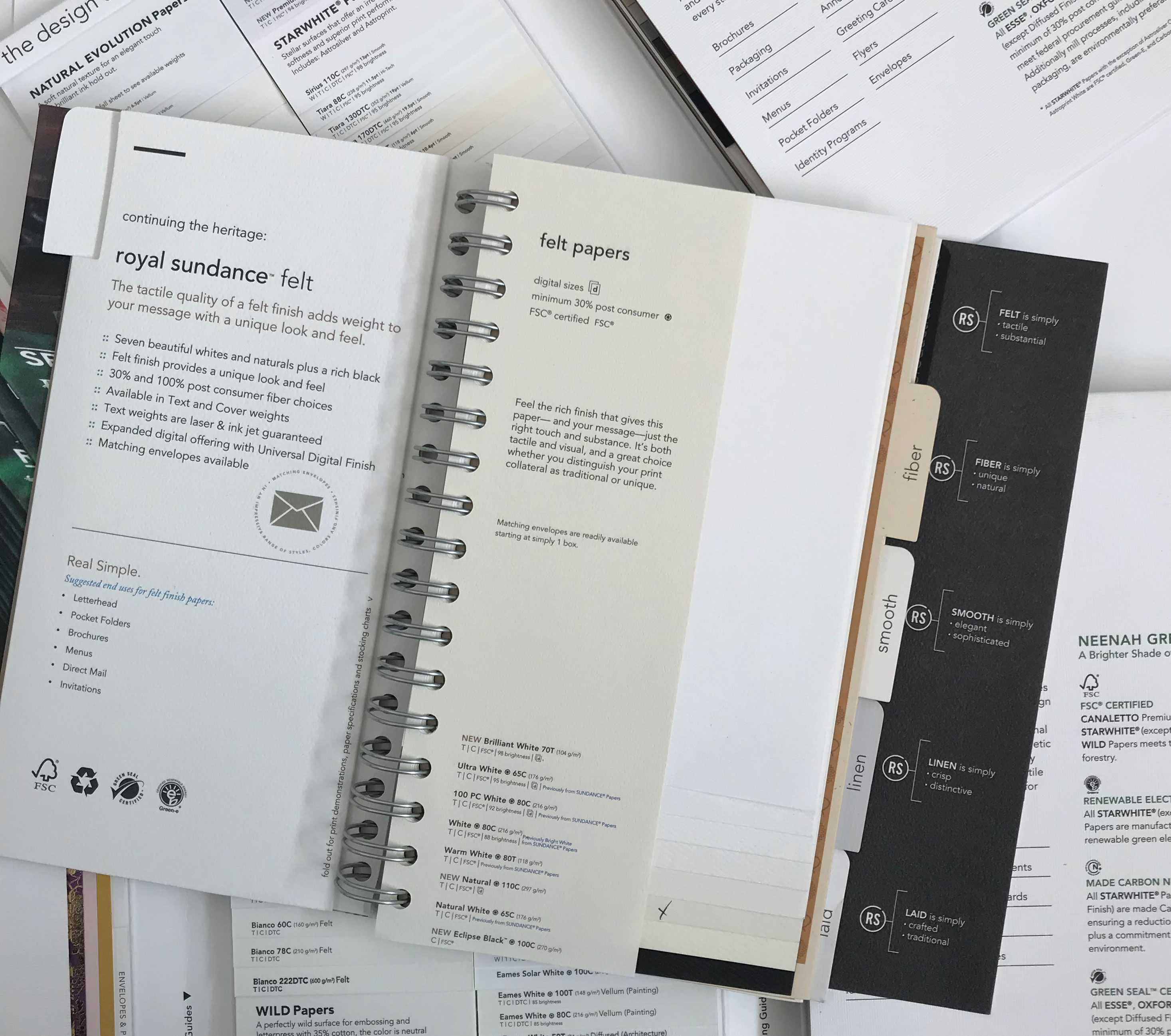 It's gonna be great!
Much Mahalo,
Martin S. Lindsay
---
6 days to go…
28 Days of Tiki is a countdown to the funding of my Kickstarter project, Ninety Years of Classic San Diego Tiki – The Book. It's a visual history and celebration of San Diego and Tijuana's Polynesian Pop culture, tiki restaurants, bars and cuisine.