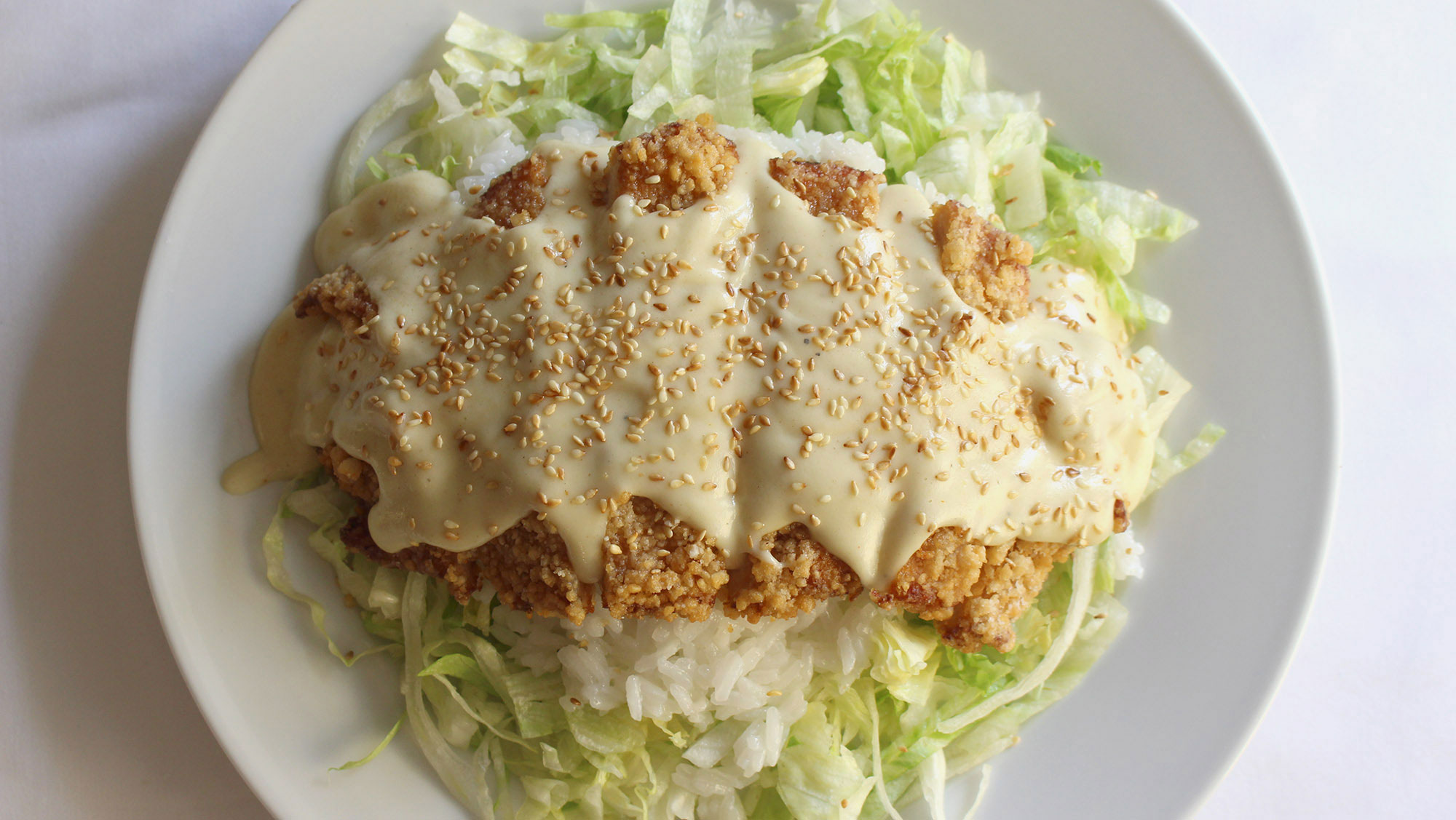 3 | Vintage Recipes
Not only is Ninety Years of Classic San Diego Tiki a history book about tiki bars and cocktails, it's also about food! If you pre-order the book, you also receive a recipe card for restaurateur Tom Ham's Chicken of the Gods recipe from Bali Hai Restaurant on Shelter Island (the recipe is also in the book).
A beloved entrée from this historic restaurant, Chicken of the Gods was always a fan favorite. Tenderized chicken breasts are dredged in water chestnut flour and fried to a crispy golden brown, then served on rice and shredded lettuce. A seasoned white sauce and sesame seeds top the crispy cutlets. It's vintage, midcentury American-Chinese cooking at its finest!
Bali Hai used an imported Chinese oven just like Trader Vic's, installed in their remodeled kitchen. The pit oven was so bulky they remodeled the kitchen around it!
We've taken the original recipe and adjusted it for the home cook and today's modern ingredients. You'll want to try this!
Only 3 days left and counting to fund this Kickstarter project…
---
Kickstarter Deadline
[wpcdt-countdown id="5222″]
3 days to go…
28 Days of Tiki is a countdown to the funding of my Kickstarter project, Ninety Years of Classic San Diego Tiki – The Book. It's a visual history and celebration of San Diego and Tijuana's Polynesian Pop culture, tiki restaurants, bars and cuisine.