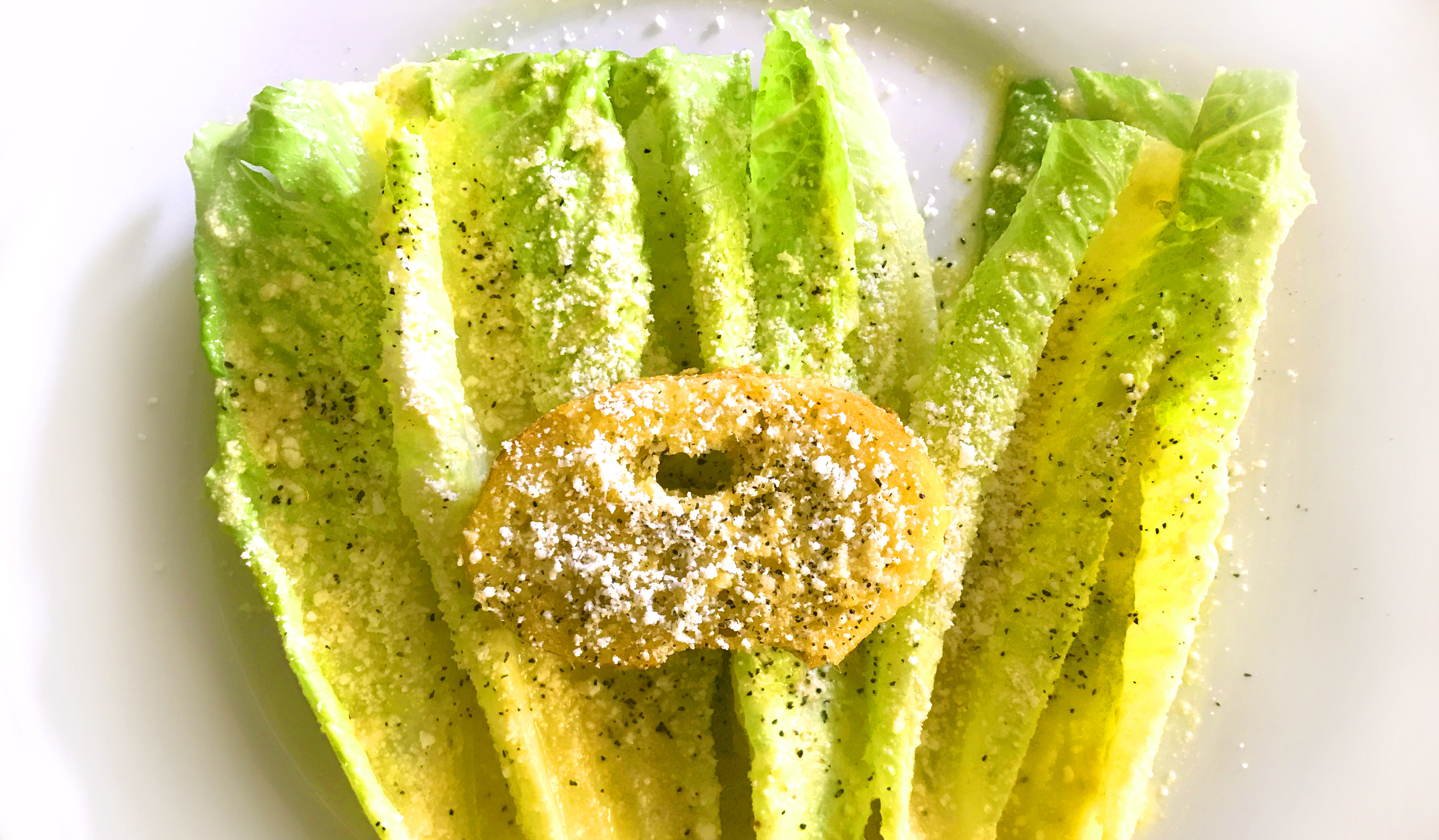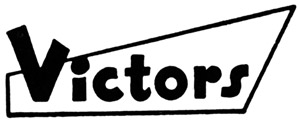 Victor's Salad
Recipe for the original Victor's Salad, from Victor's Sombrero, Tijuana. The recipe below is based on that published in a 1972 cookbook. It has been modernized and quantities have been adjusted for the home cook.
For the Salad
2 Cloves garlic, peeled and roughly chopped
1/2 cup olive oil
2 Heads Romaine lettuce
1 Tablespoon A.1. Steak Sauce
2 Teaspoons Lea & Perrins Worcestershire sauce
2 Dashes Tabasco sauce, or to taste
2 eggs, coddled for one minute
Juice of 1 fresh lemon
1 Teaspoon mayonnaise
1/2 Cup grated Cotija cheese
Salt and freshly ground black pepper, to taste
Crush garlic clove (or more than one if you like it really garlicky) a little and add to olive oil. Infuse overnight. Separate, wash and trim ends off Romaine leaves. Dry 'hearts' of Romaine with paper towels.
The 1972 recipe instructs you to separately pour ingredients over lettuce, then mix. That's a little iffy at best — you'll never get everything properly mixed. Whisk the ingredients in the bowl first, then toss in the lettuce to coat. You'll thank me later.
In a large salad bowl add the lemon juice, eggs, mayonnaise, steak sauce, Worcestershire, Tabasco and most of the cheese. The original salad was mixed in a cazuela ('clay pot'). Reserve a little to top off the salad later. Mix well. Then slowly drizzle in the oil while whisking constantly. This will emulsify the dressing. Toss in the hearts of Romaine, and coat all evenly with the dressing.
For the Croutons
1 clove garlic, peeled and sliced
2 Tablespoons corn oil
2 Tablespoons butter
1 small French baguette
2 Tablespoons Parmesan cheese
Paprika to garnish
Crush garlic clove (or more than one if you like it really garlicky) a little and add to olive oil. Infuse overnight. Preheat oven to 350ºF. Remove garlic slices from oil. Melt butter over low heat, then mix with garlic oil. Slice baguette into thick slices and coat each with garlic butter. Arrange on a cookie sheet or oven-safe tray. Sprinkle each with cheese and paprika. If topping the salad, bake until crispy. If serving on the side, bake for 3-4 minutes.
To Serve
Arrange portion of leaves on a salad plate, sprinkle with remaining cheese and top with a large crouton. Or, use a larger loaf of bread and serve on the side. Enjoy!
Caesar's Restaurant Version
The version served at Caesar's today is slightly different than the above, vinegar instead of lemon, more mayo and cheese. Try both!
1/2 Cup corn oil infused with 1 garlic clove
2 Heads Romaine lettuce
1 Teaspoon A.1. Steak Sauce
1 Tablespoon Lea & Perrins Worcestershire sauce
1/4 Teaspoon Tabasco sauce
1 Egg white, coddled 3 minutes
2 Tablespoons LA Cetto red wine vinegar
1/2 Cup Mexican mayonnaise
1 Cup grated Excelsior or Cacique Brand cotija cheese
Kosher salt and freshly ground black pepper to taste