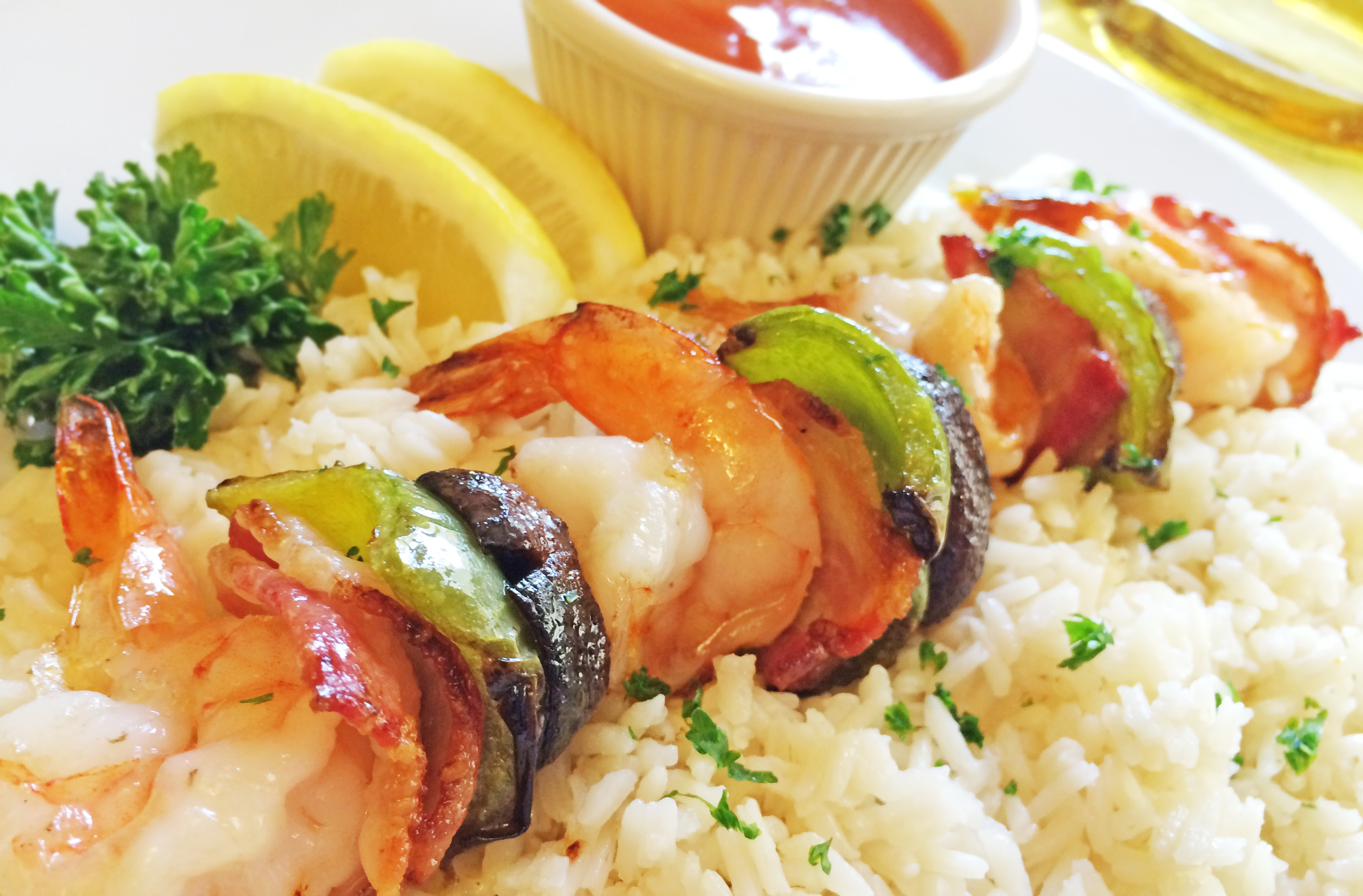 Back in the day, Lubach's (1956-1990) was one of the go-to places in San Diego for your three-martini business lunch. Dark mahogany walls. Red leather booths. Cheerful fireplace. Seafood. Salad bar and grill. Homemade cheesecake.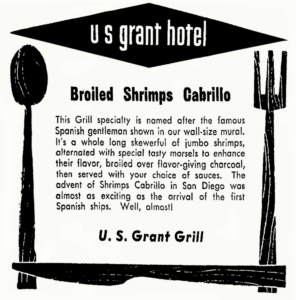 Down on the waterfront, the one-story red and white framed building sat at the foot of Hawthorn Street and Harbor Drive. San Diego resident June (and wife of band leader Bob) Crosby fondly wrote that Lubach's had "a splendid blend of big city ambience with a small town seaport's outlook."
Rinse Cornelis Antonius ("Ray") Lubach's restaurant, sadly, is no longer there, but the memories live on. This classic dish was developed by Lubach while he was food and beverage director at the U.S. Grant Hotel.
(The recipe he kept and brought to his own restaurant, Lubach's.)
It was a favorite of customers, and for many years the recipe was kept a secret.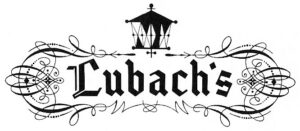 Lubach's Shrimp Cabrillo
Recipe for Shrimp Cabrillo, grilled brochette with a spicy red sauce, from R.C.A. Lubach's Restaurant, San Diego, California. This dish was $2.35 when Lubach's opened in 1956.
Shrimp Skewers
24 extra large shrimp (about 10 to 12 per pound)
1/4 pound sliced bacon, cut in 1-inch pieces
2 green bell peppers, cut in 1-inch squares
18 very fresh mushroom caps
vegetable or olive oil
melted butter
parsley sprigs
lemon wedges
Cabrillo Sauce
1/2 cup butter
1 teaspoon dry mustard
1 bottle (14 ounces) ketchup
juice of one lemon
5 dashes Worcestershire sauce
2 dashes Tabasco sauce
Peel, clean and de-vein shrimp. Prepare bacon and peppers. Rinse and trim stems from mushroom caps. Rub oil on shrimp. On skewers thread one shrimp, a piece of bacon, a piece of pepper, one mushroom and repeat, ending with a shrimp. This amount of ingredients fills about 6 (standard size) rotisserie skewers.
For the Cabrillo Sauce, melt butter in a medium saucepan and add other ingredients. Let simmer while broiling shrimp. [Editor's note: this original recipe calls for just a little hot sauce, but feel free to add more to your taste.]
Broil shrimp skewers over charcoal about eight minutes on each side, or 15 minutes on a rotisserie. Shrimp should turn a nice pink, peppers slightly olive and mushrooms brown. Remove from fire.
[Editor's note: If you don't have a grill, bake in an oven or under broiler.]
Remove ingredients from skewers to warm pan or platter with melted butter on the bottom, and keep warm.
Allow about 4 to 6 shrimp per person and serve with sauce on the side. Garnish plate with parsley and lemon wedges. Steamed rice and a green salad are good accompaniments.
Makes 4 servings.
---
Notes
Citation: Martin S. Lindsay. 'Recipe: Lubach's Shrimp Cabrillo.' Classic San Diego: tasty bites from the history of America's finest city. Web. <https://classicsandiego.com/2016/04/recipe-lubachs-shrimp-cabrillo/>
June Crosby. June Crosby's San Diego Fare: An insider's guide to San Diego area restaurants. La Jolla, California: Crosstown Publications, 1972.