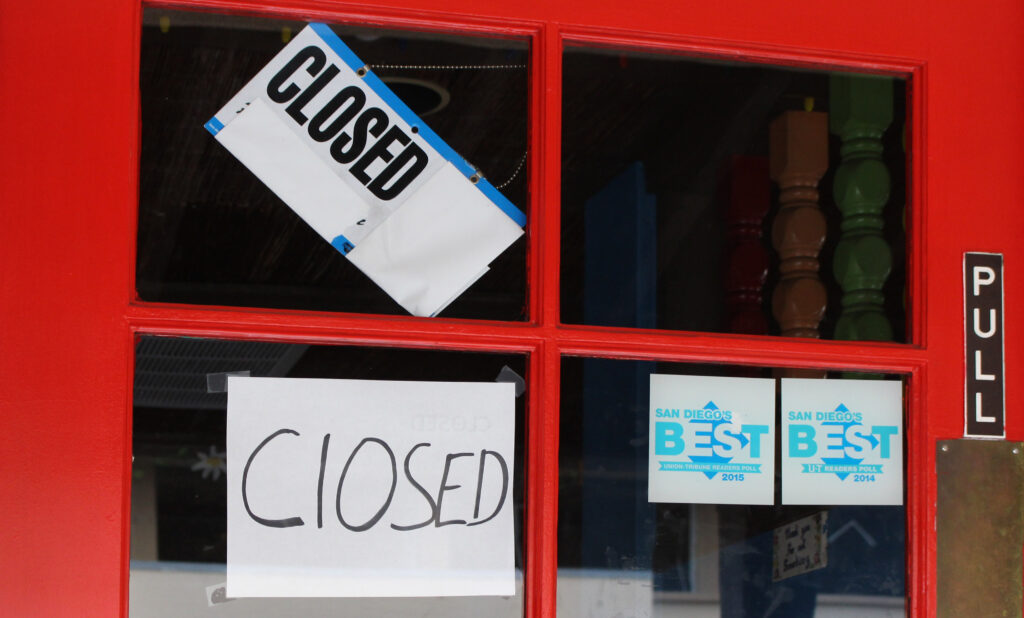 In Remembrance…
With sadness and a bit of forlorn nostalgia, we remember some of the classic San Diego establishments that have shuttered in 2018. Restaurants come and go, but when a family favorite closes up, it's almost like losing a loved one…
Posted 31 Dec 2018, updated 13 Apr 2022.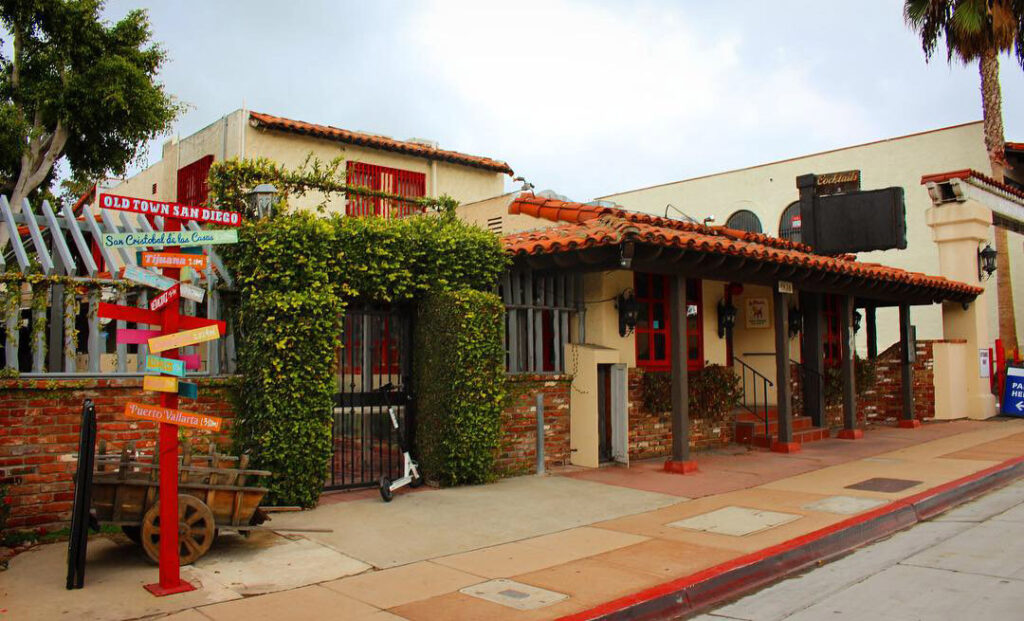 La Piñata, Old Town (1928-2018)
A ninety-year run, on and off, is a pretty damn good track record for San Diego restaurants. Florence Peters started selling tamales out of a window in her house before officially opening as Ramona's Spanish Kitchen in 1932 to take advantage of tourists' fascination with the story of Ramona. (Nearby, Old Town's Casa de Estudillo was renamed Ramona's Marriage Place and heavily marketed as the venue from Helen Hunt Jackson's period romance novel). La Piñata closed its doors in November 2018, when the State of California began demolition of its old CalTrans building across Juan Street. Current restaurant owners said it was only temporary, but we'll see. An archway over its north gate has been removed, and ticket machines installed in the parking lot look more permanent than temporary.
Old Town
2836 Juan Street
San Diego, CA 92110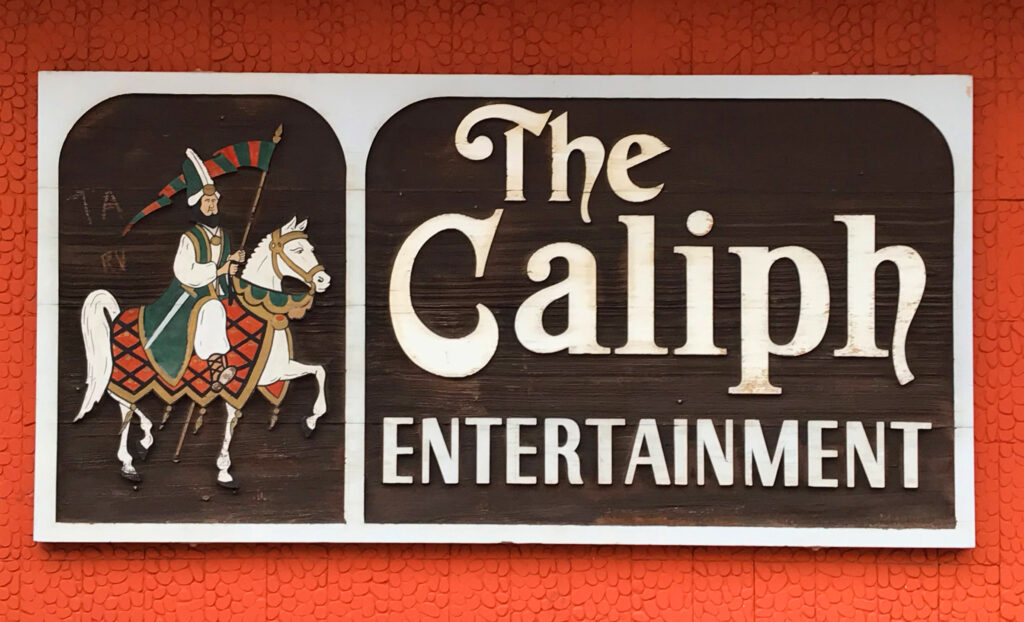 The Caliph, Hillcrest (1959-2018)
Sherman Mendoza's iconic Hillcrest piano bar is closing at the end of this year. Last call is New Years Eve, 2018. The building's owners are selling and his 15 year lease isn't being renewed.
Hillcrest
3100 Fifth Avenue
San Diego, CA 92103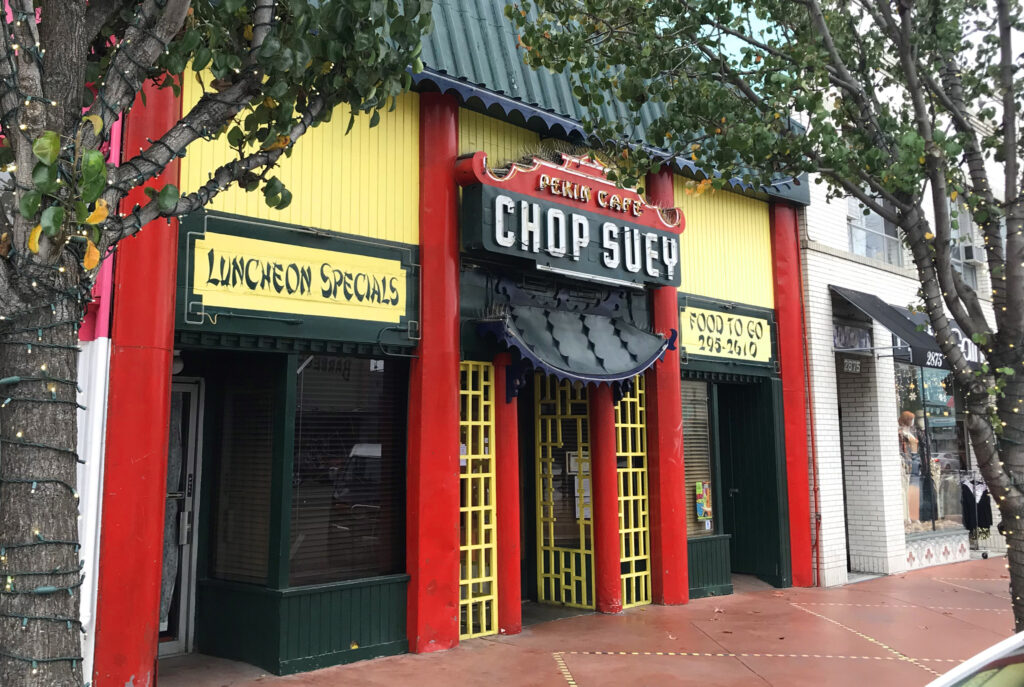 Pekin Cafe Chop Suey (1931-2019)
At the end of this year, Pekin Cafe Chop Suey is still the oldest surviving American-Chinese restaurant in San Diego. After three generations of running this old-school Cantonese chop suey house, the Leo Fong family is calling it quits in March 2019.
North Park
2877 University Avenue
San Diego, CA 92104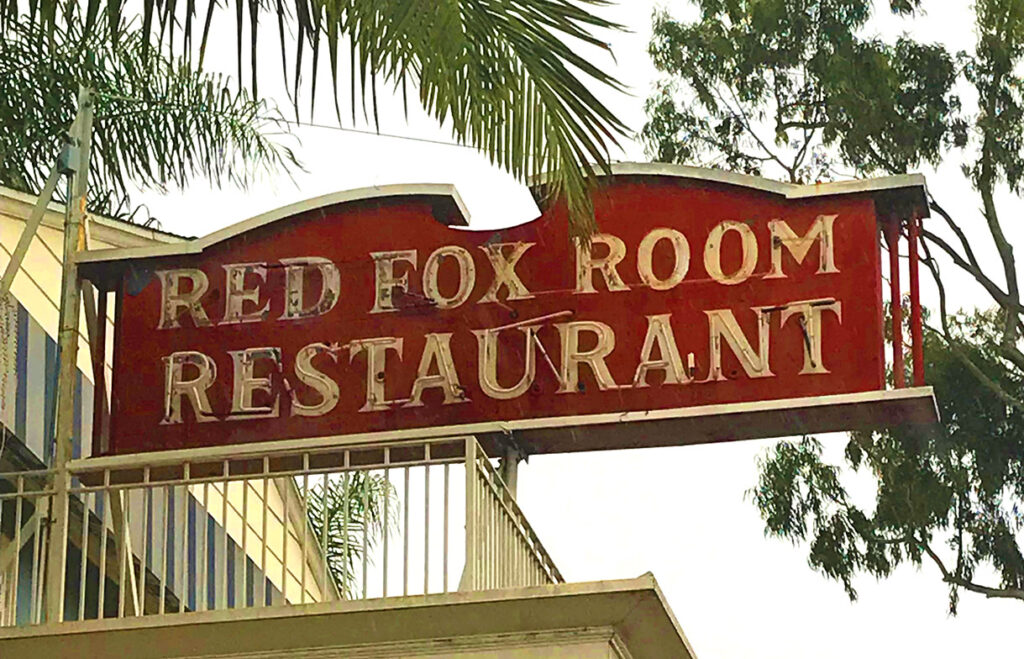 Red Fox Room Steakhouse (1959-2019)
News has been circulating for awhile that pianist Danny Beaudet's venerable piano bar and steakhouse is getting the boot from Lafayette Hotel owner Jay Wentz when its lease expires in March. Red Fox Room owners John and Jim Demos have plans to move the bar and 17th Century Pub wooden panelwork piece-by-piece to a new location across the street. Not gone yet, but get a martini and steak while you can, rebuilding may take awhile… [2022 Update: Now re-opened in its new location!]
North Park
2223 El Cajon Blvd
San Diego, CA 92104