The story of George Joe's Chinese Village and Cantonese Village restaurants, which served the San Diego community for over 50 years.
George Fong Joe (1907-1981) was born in Canton (now known as Guangdong), China. At fifteen, his family sent him to San Diego to work with relatives. After that, he was hired by Baron Long at the U.S. Grant Hotel. Joe was eager to learn everything he could about the business of hospitality. He worked as a busboy, waiter, and fry cook. During Prohibition, Joe became the resident "house boy" and handyman at the San Diego Press Club. The club was known as "the closest thing to a legal speakeasy the city ever saw," a home away from dry-home to not only the press but local politicians and police not too keen on the Volstead Act.
Joe worked his way up in the San Diego restaurant community, eventually opening his own place downtown. Bright neon heralded your arrival at George Joe's Chinese Village. The main dining room had a dark interior with octagonal windows.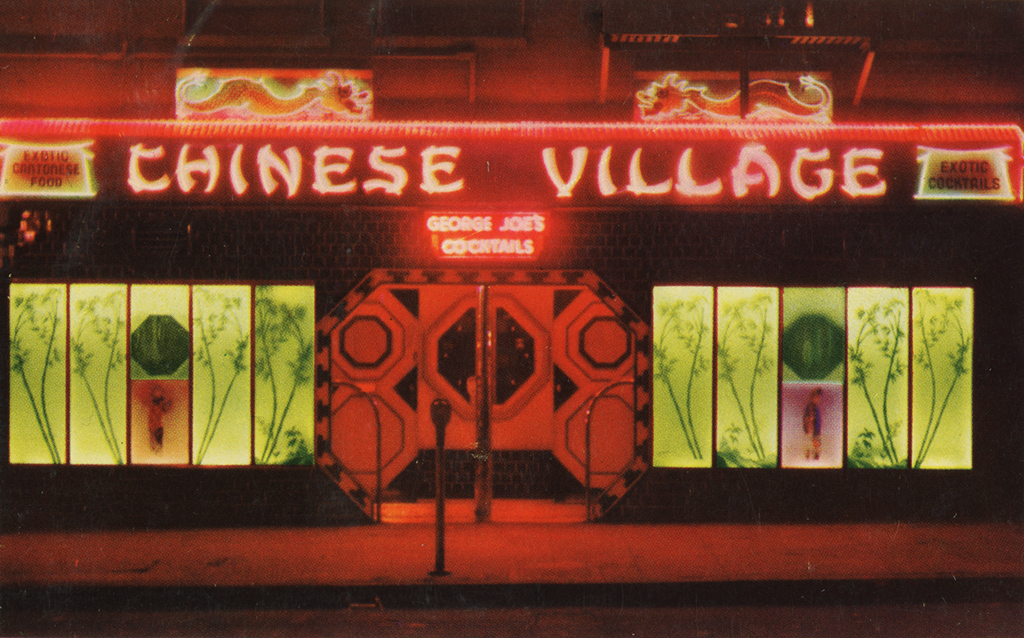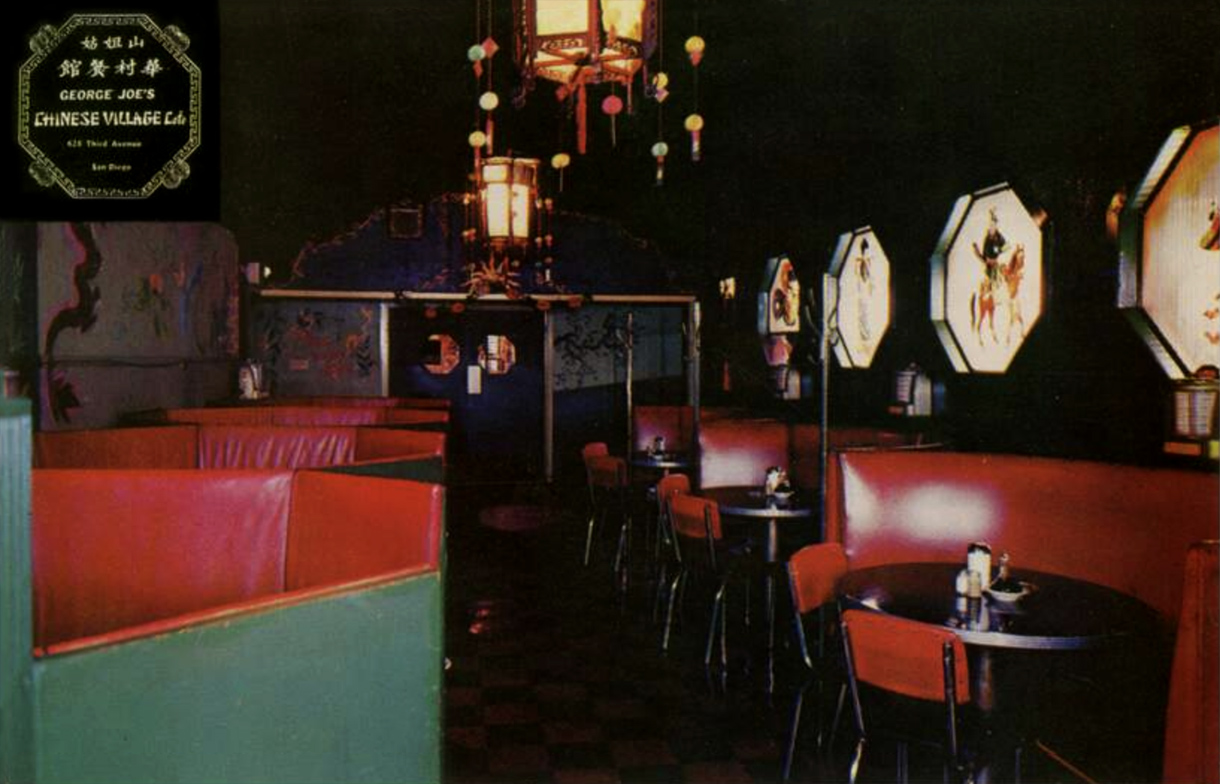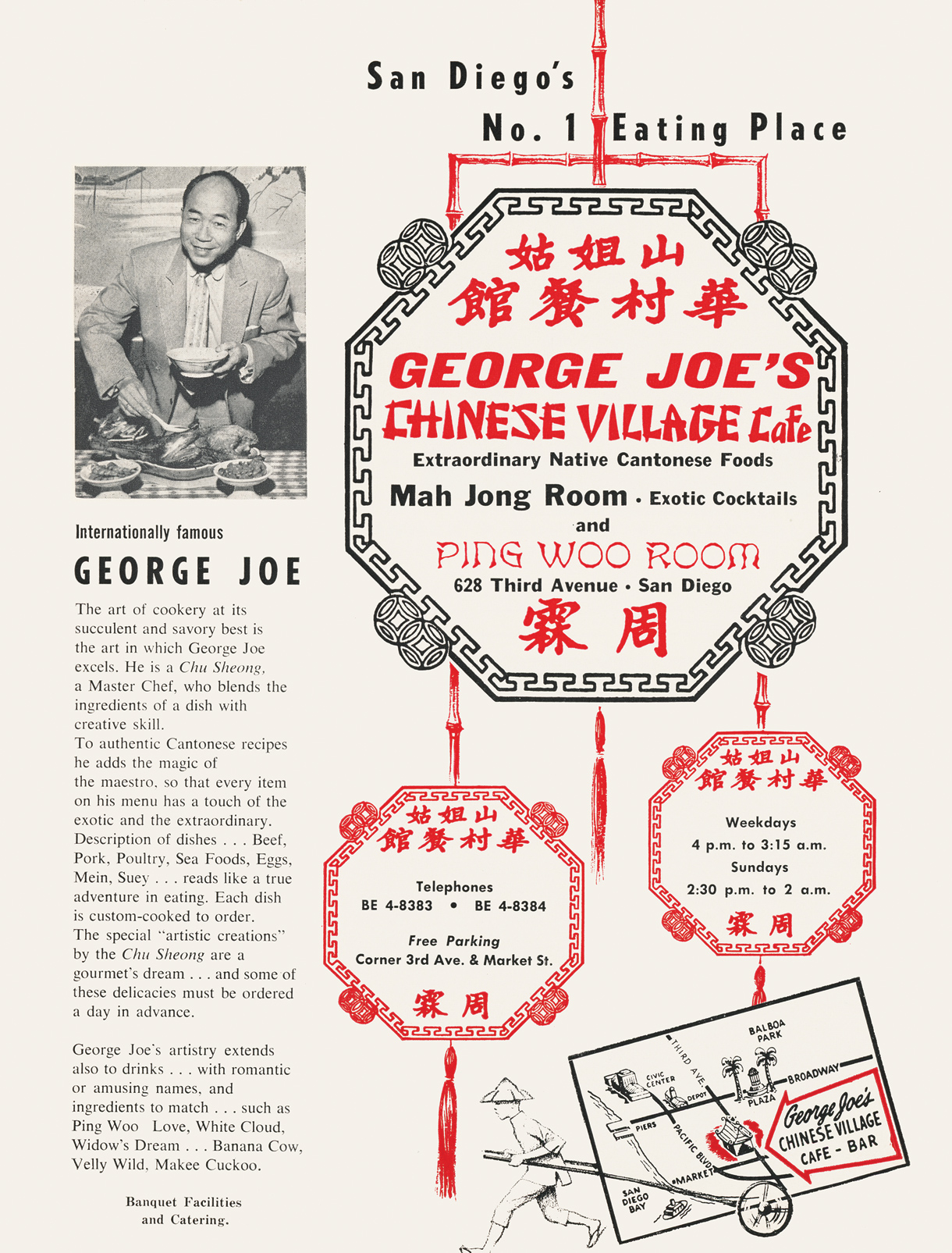 For private parties, you could book the Ping Woo Room. The Mah Jong Room bar was headed up by mixologists Edward "Eddie" Joseph Dennison (1908-1968) and Jimmie Joe. They poured well-known exotic drinks and had a line of their own creations. Dennison was reported to have invented many exotic cocktails including the Sim Sex, FBI Fizz, Widow's Dream, and The Lost Weekend.
Decreased downtown business due to the development of Mission Valley's new shopping center and hotels drove Joe to move the restaurant to El Cajon Boulevard, and once again to his largest place in La Mesa.
His El Cajon Boulevard location was opened with silent partners Virginia Harrison and "zillionaire laundryman" Wong K. Ton. They bought the place from Lebanese restaurateur Antoine Ghosn, who then opened his famous place Antoine's Sheik on Fifth Avenue!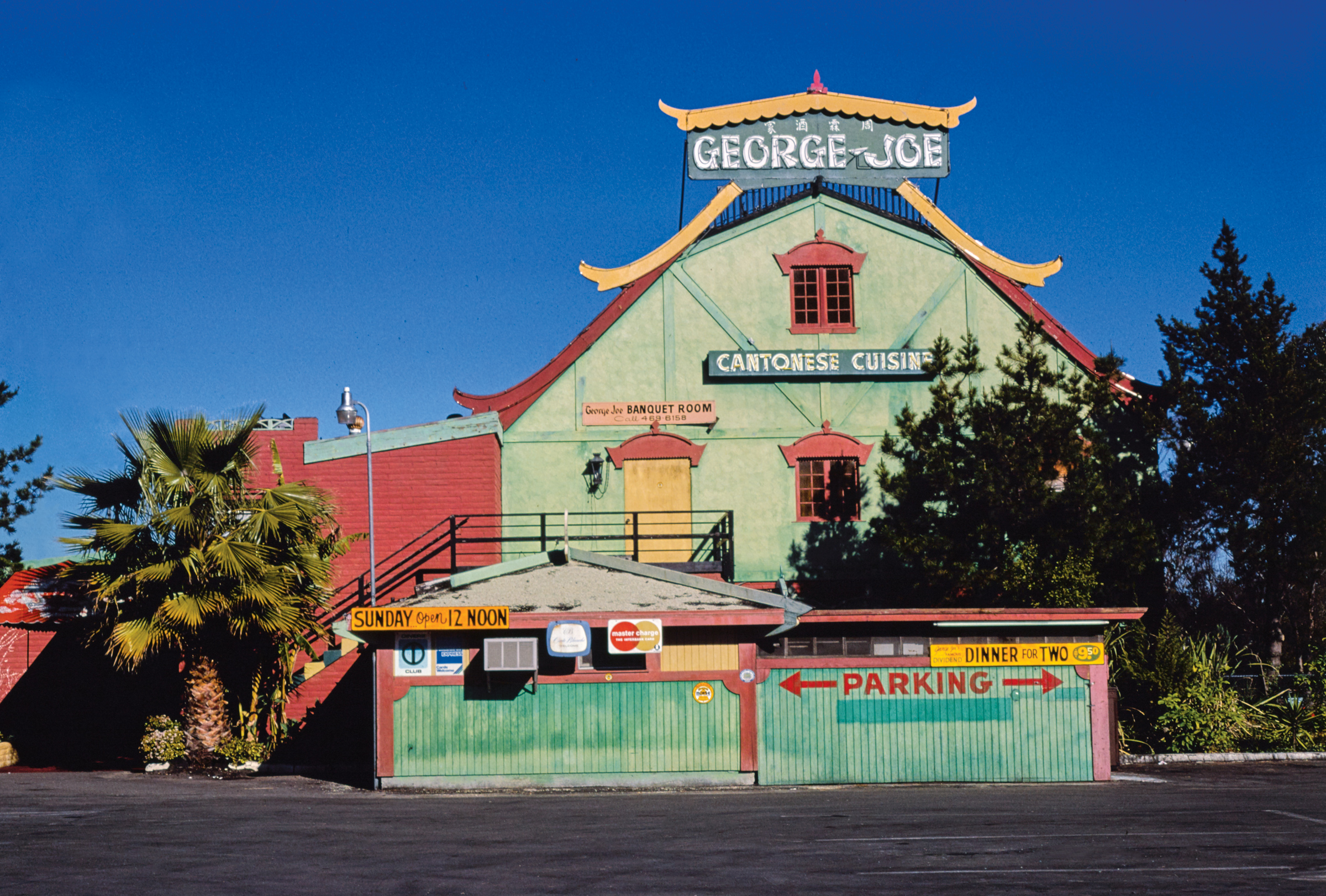 Its parking lot was so big he hired local kids to run guests to their cars in an old Chinese rickshaw. Everyone ate at George Joe's. The go-to Chinese restaurant lasted even after his death, well into the 1990s.
To his peers, George Joe was regarded as a chu sheong. To his patrons, he was the "King of Food," loved by all.

Locations:
Sailor's Row (1937–1963)
George Joe's Chinese Village Cafe
628 Third Avenue
San Diego, CA 92101
The Boulevard (1964–1968)
George Joe's Cantonese Village
2533 El Cajon Boulevard
San Diego, CA 92104
Grossmont Summit (1969–1994)
George Joe's Cantonese Village
9586 Murray Drive
La Mesa, CA 92041
---
Notes
Citation: Martin S. Lindsay. 'George Joe's Chinese Village.' Classic San Diego: tasty bites from the history of America's finest city. Web. < https://classicsandiego.com/restaurants/george-joes-chinese-village/>
"house boy," George Joe's biographical information comes from newspaper columns by Lew Scarr, San Diego Union, 23 Jan 1964; Frank Rhoades, San Diego Union, 26 Mar 1981; and from Amy Chu, 'The climb to Gold Mountain: San Diego's Chinatown,' San Diego Reader, 8 Apr 1982.
Postcards, John and Jane Adams Postcard Collection, Special Collections and University Archives, SDSU.
"King of food, loved by all," reads the epitaph on the tombstone of George Joe (1907-1981), Greenwood Cemetery, San Diego, California.
"hired local kids," comes from email correspondence with Dwight Leung, 2016.