We're at the halfway mark of this Kickstarter!
Here is a sneak peek of the backer reward Tiki Mugs of San Diego, a limited edition collector's poster available separately for $40 or together with the book Ninety Years of Classic San Diego Tiki for $75.
This art poster features newly photographed images of 50 mugs from San Diego's finest tiki bars and restaurants – past and present. Below is a legend with descriptions of each.
Printed in full color on heavy art stock, the poster measures 24″ wide by 20″ high. Limited to an edition of 200 numbered copies. Posters will be shipped rolled in heavy tubes.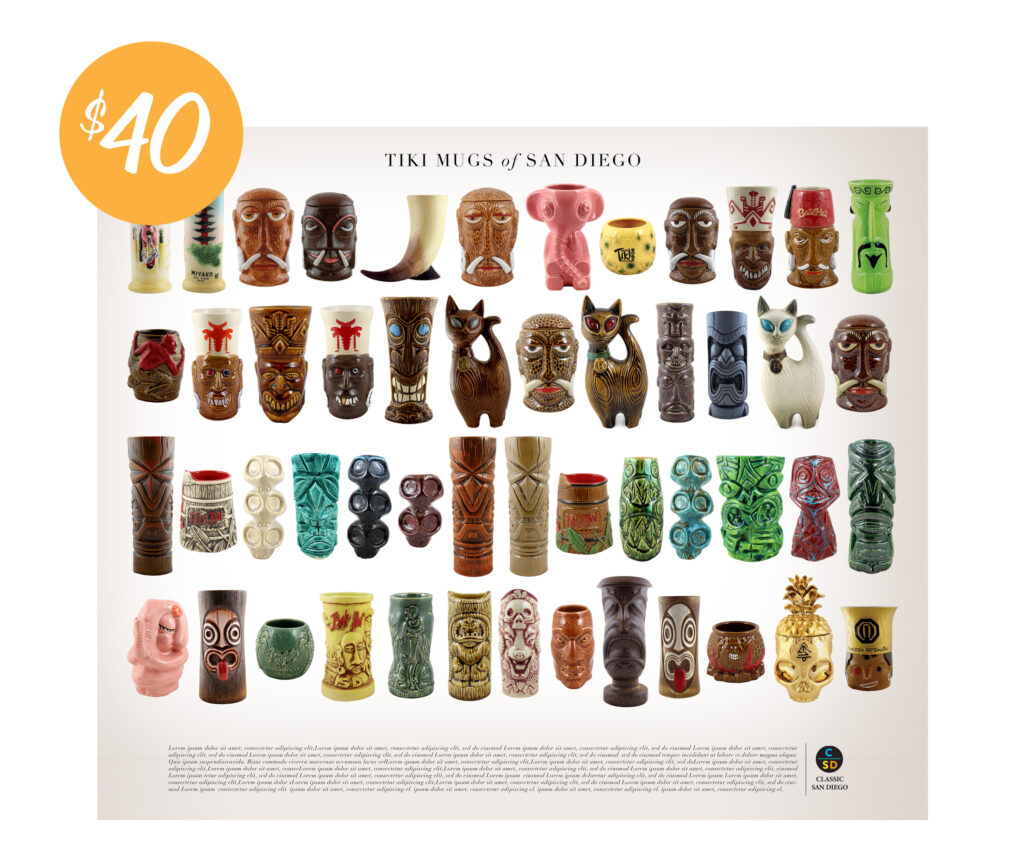 Get it while you can, this edition is going to sell out quickly!
Two weeks left… Thank you for all your support, let's get this book funded!
---
Kickstarter project 33% funded, thank you! 13 days to go…
28 Days of Tiki is a countdown to the funding of my Kickstarter project, Ninety Years of Classic San Diego Tiki – The Book. It's a visual history and celebration of San Diego and Tijuana's Polynesian Pop culture, tiki restaurants, bars and cuisine.