La Plaza Restaurant (1947-c1969), La Jolla Mexican restaurant and home of the blended margarita cocktail, established by Morris 'Moe' Locke, was first located in a station building at the end of the San Diego Trolley.
'El Tiempo No Importa'
La Jolla Hermosa was developed in 1927 as a high-end residential area, with Spanish-style buildings designed by architect Edgar V Ullrich (Casa de Mañana, Paul and Alex's, Tijuana). Locke leased the old station building from the San Carlos Electric Railroad and established La Plaza Restaurant with his wife Mary in 1947. The building had temporarily held classes for aviators during WWII.
Moe Locke was an avid horse racing fan and owned his own stable of racers. He frequented the tracks including trips to Tijuana, Rosarito and Ensenada in Mexico. His Mexican restaurant would be influenced by his trips, including the drinks served in its adjoining El Toro bar. He'd already bought and operated La Tienda restaurant (originally, La Tiendita) in Del Mar.
The story goes that in 1947 Moe told his bartender Albert Rincon 'Al' Hernandez about a new cocktail he had tried in Baja. One he liked and thought would catch on in the States, called 'margarita.' Made at the time with tequila, Cointreau and lemon juice.
Al used tequila, cointreau, lime juice, added some crushed ice and blended it for a bit. They added salt around the rim of the glass and lime for garnish, and voila! the modern, Americanized margarita as millions would come to know it. (It wasn't until 1971 that the frozen, Slurpee-like margarita would be created by Dallas restaurateur Mariano Martinez.)
Hernandez spent the rest of his career popularizing the margarita, including stints at Holiday Inn of La Jolla, opening Mi Burro restaurant in the Royal Inn on the Wharf, and at his own Hernandez' Hideaway.
In 1954 at La Plaza, Al created the 'Caliente Rose' cocktail promoting Agua Caliente racetrack in Tijuana.
Margarita's Origin Story
Whichever story you prefer, looks like Margarita migrated her way up from Ensenada to La Gloria to La Jolla.
1937. William J Tarling published a recipe for the 'Picador' cocktail in his Cafe Royal Cocktail Book, being equal parts tequila, Cointreau and lemon or lime juice.

Oct 1941. Carlos Orozco, bartender at Hussong's Cantina in Ensenada, Baja California, México, is said to have created the margarita, being equal parts tequila, Damiana and lime juice. German immigrant Johann Hussong established his saloon in 1892, and it is today the oldest in Baja California. Orozco mixed it for Margarita Henkel Parodi Ceseña, daughter of a German diplomat in México. In the 1990s, CBS newsman Don Beck and others related this story, and remembers enjoying margaritas at Hussong's in 1941.

1947. Carlos 'Danny' Herrera claimed to have mixed the first margarita cocktail at his restaurant Rancho La Gloria (in La Joya area near the Caliente racetrack). La Gloria was just minutes south of Tijuana on the highway to Rosarito in Baja California, México. He created his version for actress and former Ziegfeld dancer Marjorie King, who he said was allergic to many spirits — but not to tequila. During this period, she travelled daily to negotiate the purchase of a nearby hotel, and frequented La Gloria. Over the years Herrera's story changed details, and altered the date 1947 to 1938, perhaps to be first. Herrera retired to San Diego, where he died at the ripe old age of 90. Reporter Syd Love originally promoted the story and it got picked up by the major news outlets (with no fact-checking) on Herrera's death.

1947. Bartender Al Hernandez adapted the recipe and popularized the blended margarita at La Plaza Restaurant in La Jolla, California. By then it was known as the 'Margarita.' San Diego newspaper editor Neil Morgan was a friend and made sure Hernandez' story appeared locally.
While Al was tending the bar, his wife Helen Gutierrez Hernandez was head waitress at La Plaza and served regulars that included writers Raymond Chandler, Ted Geisel, Jonathan Latimer, Max Miller, Neil Morgan, and Billy Wilder. Chandler lived just up the street.
A chef named Washington charbroiled New York steaks, filets and lamb chops on an open grill at the front of the house. The kitchen served up Mexican combo dinners (soup, salad, enchilada, taco, frijoles refritos, dessert, coffee, $1.50), Fiesta Dinners (soup, tostado, salad, chile rellenos, turkey mole, sopa de arroz, dessert, coffee, $2.50), and Washington's home-made cheesecake.

When the building was annexed by the Methodist Church for more space, the Lockes moved to restaurant row on Prospect Street. After Moe died, the Al bought La Plaza from the family, adding live music, Flamenco dance shows, Helen's favorite recipes like sour cream chicken enchiladas, steak ranchero, and of course — pitchers of margaritas! Another La Plaza employee made his way up from busboy to bartender — Alfonso Fierro. He spread the Margarita Word at his own place, Alfonso's of La Jolla.
When renogiating the ten-year lease got too expensive, they closed La Plaza. Through connections, Al Hernandez became bar manager for the Village Cellar pub at Holiday Inn of La Jolla. Helen helped the Pellars open Su Casa.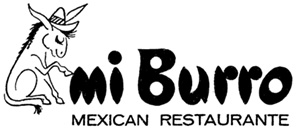 After that, Al and Helen opened the Mexican restaurant concession Mi Burro in the Royal Inn on the Wharf. Helen came up with the recipes, managed the kitchen and cooked. Al managed and tended the bar. And they both sometimes ended up doing the dishes. "Whatever needed to be done," recalled their son John.
The Mi Burro House Special featured Helen's sour cream chicken enchilada, a bean tostada and rice, $2.75. Mi Burro's Recipe Especial – Margaritas by the pitcher, $3.50.
A friend sold them his old steak joint in Del Dios. So Al and Helen moved to North County and opened their Hernandez' Hideaway on the shores of Lake Hodges.
La Tienda is now En Fuego Restaurant. The La Jolla Hermosa location is now part of the La Jolla United Methodist Church complex. The Prospect location was demolished. And Hernandez' Hideaway is still in business, under new ownership.
La Tienda [now, En Fuego] (1945)
Del Mar
1342 Camino del Mar
Del Mar, CA 92014
La Plaza (1947-1959)
Bird Rock / La Jolla Hermosa
510 Mira Monte Plaza
La Jolla, CA 92037
La Plaza (1959-c1969)
Village of La Jolla
1015 Prospect Street
La Jolla, CA 92037
Hernandez' Hideaway (1972-now)
Del Dios
19320 Lake Drive
Escondido, CA 92029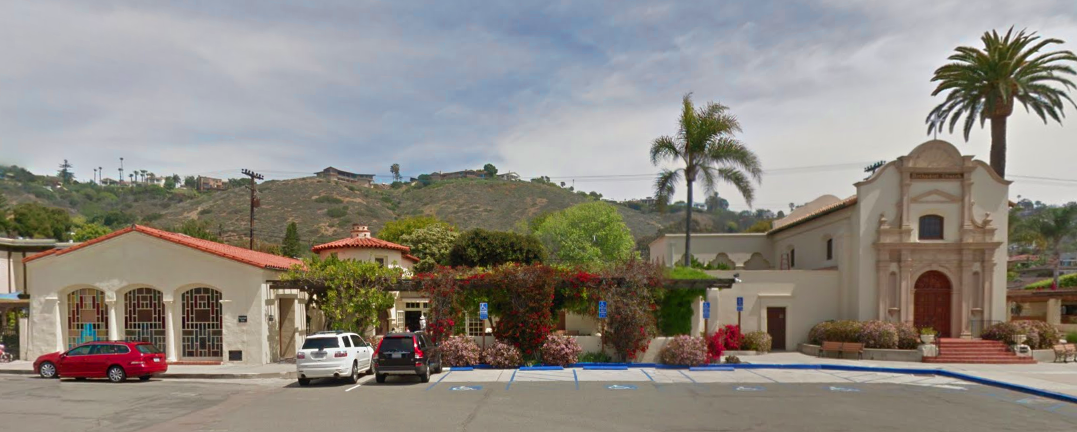 ---
Notes
Citation: Martin S. Lindsay. 'La Plaza Restaurant.' Classic San Diego: tasty bites from the history of America's finest city. Web. < https://classicsandiego.com/restaurants/la-plaza-restaurant/>
Many details about La Plaza and Hernandez' Hideaway came from their son, John Hernandez. Personal interview, 01 Nov 2017, La Valencia Hotel, La Jolla, California. Thank you for sharing, John!
"El Tiempo No Importa" was the motto inscribed beneath La Plaza's coat-of-arms. When you visited the place, time wasn't important, your good company was.
"a new cocktail he had tried in Baja" The origin of the margarita cocktail has been written about forever, with more than a dozen claiming its invention. Research is leaning toward the Baja California claims, particularly Hussong's in Ensenada. Moe Locke was a racehorse owner and frequented tracks throughout the southwest and in Baja. So the chances are pretty good of him tasting the drink at Herrera's Rancho La Gloria hotel and bar, near the Caliente tracks.
"origin stories" comes from Gloria de Mancillas, 'Seminario de historia de Baja California,' Instituto de Investigaciones Historicas, UABC, 1992; Margot Sheehan, 'Myths and Margaritas: The L.A. Times gets soused on its own margarita hoax,' San Diego Reader, 21 May 1992; Ann Hazard, Agave Sunsets: Treasured tales of Baja, Renegade Enterprises, 2002.
Gustavo Arellano. Taco, USA: How Mexican food conquered America.New York, New York: Scribner, 2012.
"Caliente Rose" cocktail was served exclusively at La Plaza and advertised in newspaper spots for Agua Caliente. It was based on the C-Shaped rose logo used by the racetrack at the time.