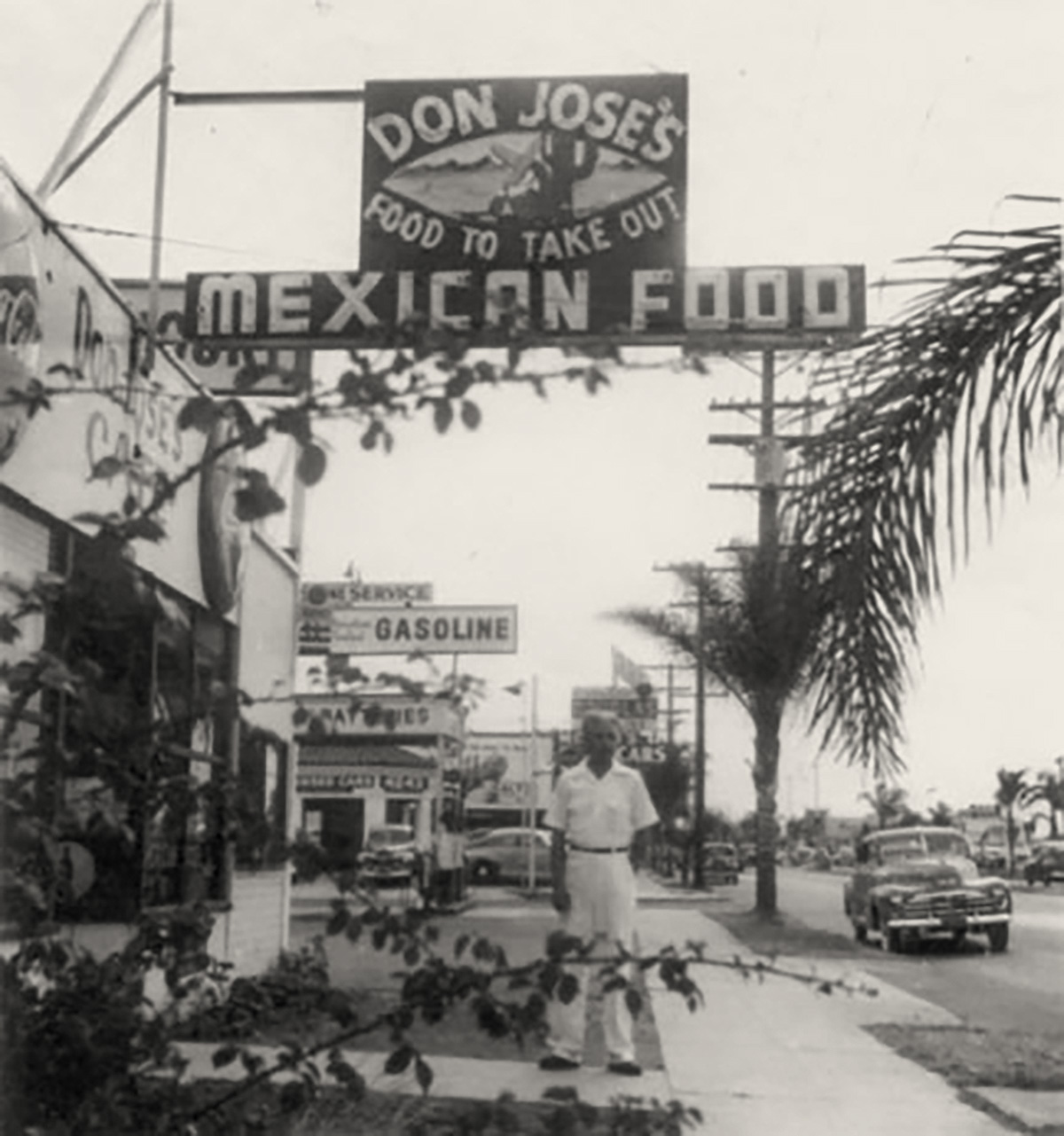 Don Jose's Mexican Restaurant (1950 – 1996)
Don Jose's was a landmark Mexican restaurant on The Boulevard for over four decades. Owners José Aldecoa Ross and Edith Ross operated their well-loved eatery with the help of daughters Wilma and Lupe. It was the favorite go-to for Mexican food, for many families (including mine).
Born in Nacozari de García, Sonora, Mexico, José brought with him savory family recipes that became favorite dishes. Known as "Joe," he started out in San Diego in the Army as a dental hygenist, where he met divorced nurse Edith Wilma (née Elza) Chandler. He became a naturalized citizen in 1943, and after the end of World War II, they married and raised her daughter Wilma. In 1950 the family opened their own restaurant in the Teralta neighborhood on El Cajon Boulevard, and Joe Ross became "Don Jose." They moved to a larger building in 1965 just up the street a few blocks, across from Hoover High School. Don Jose passed away in 1974, and Edith in 1977. The family ran the restaurant until 1996 when it sold.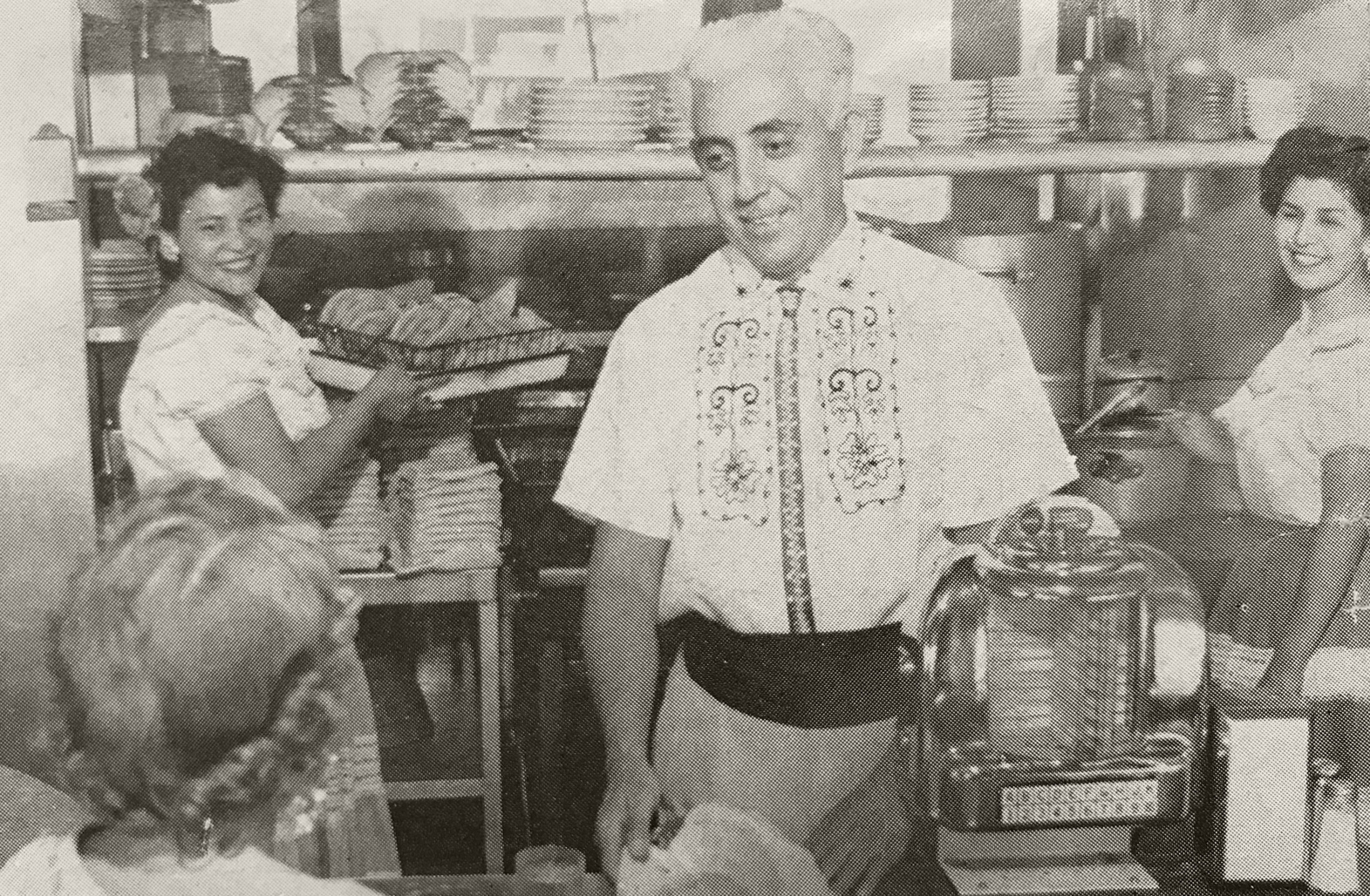 Family recipes included their guacamole tacos, wet burritos, sour cream enchiladas, and homemade salsa. What was your favorite?
Teralta West
4247 El Cajon Blvd (1950-1965)
San Diego, CA
Teralta East
4551 El Cajon Blvd (1965-1996)
San Diego, CA
Ruth's Salsa Recipe
Longtime Don Jose waitress Ruth (last name?) shared her salsa recipe with Hoover high alumni and regulars. It is made with mild banana peppers (wax chilis), which register at 0–500 Scoville units.
2 banana peppers
tomatoes
onions (minced fine)
scallions (minced fine)
1 tablespoon vinegar
1 teaspoon oil
salt and pepper to taste
pinch of oregano
Recipe, Jacqueline Reed Boehmke, JohnFry.com