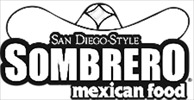 (1961-
✔
)
Sombrero Mexican Food
the family-run fast food chain, started out as
Sombrero Taco Shop,
Arturo and Maria Correa's
sit-down restaurant in the College area of San Diego. Located on a little triangular patch of land at the convergence of El Cajon Boulevard, Montezuma Road and 67th Streets, their small restaurant served inexpensive tacos, home-made tamales, enchiladas (with Maria's special sauce), menudo and carne asada. Come up to the small 'take some home window' near the back of the kitchen and get your order of 10 rolled tacos, only one dollar!
Sombrero Taco Shop flourished with a continuous clientele of students from the neighboring San Diego State campus and college dormitories on Montezuma Road. The couple retired and it closed in 1980. The corner now hosts a strip mall.
In 1984, their son Javier Correa, Sr re-established the business as Sombrero Mexican Food, a San Diego-style fast Mexican food restaurant in South Park. It has since grown into a chain of more than 20 restaurants in California, Arizona and Texas, operated by grandson Javier Correa, Jr. And yes, they still used Maria's original recipes.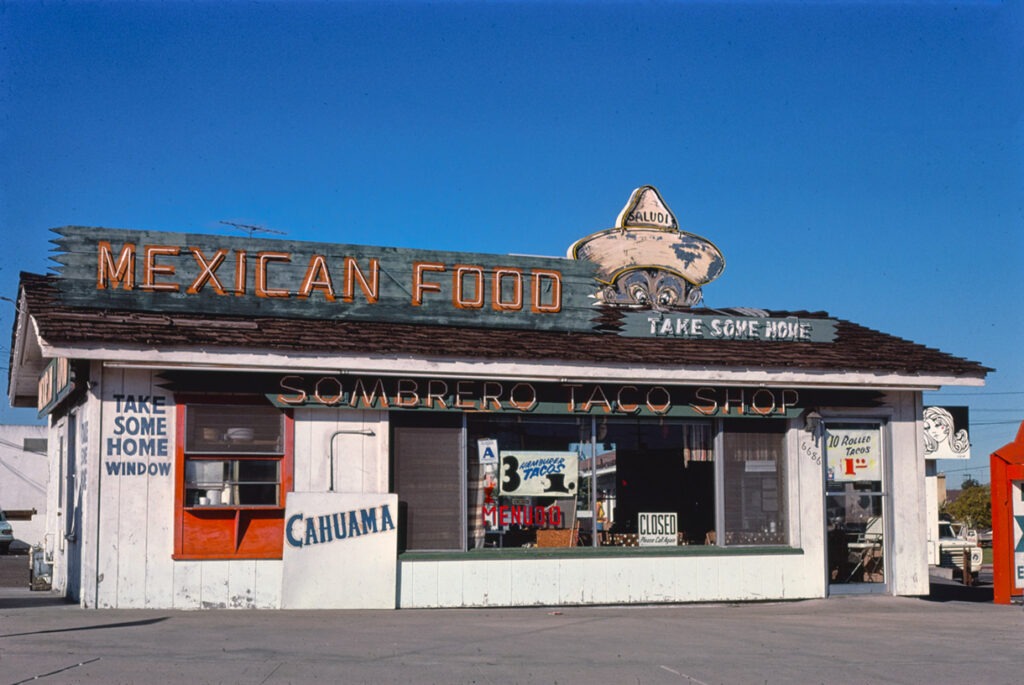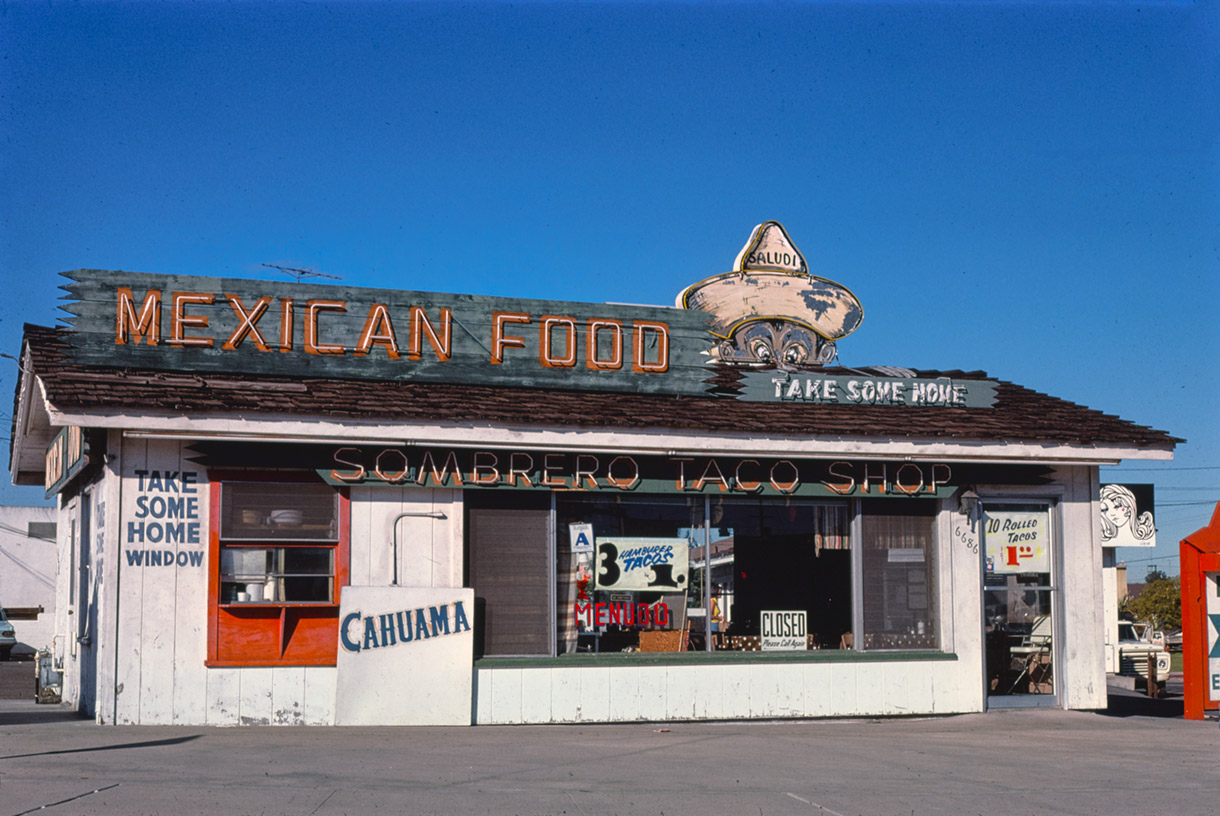 Sombrero Taco Shop (1961-1980)
College Area
6686 El Cajon Blvd
San Diego, Ca 92115
Sombrero No.1 (1984)
South Park
2201 Fern Street
San Diego, CA 92104
Sombrero Mexican Food
El Cajon
1215 West Main Street
El Cajon, CA 92020