(1964-✔) Roberto's Taco Shops, starting out with a tortilleria and cafe in San Ysidro (Tortilleria San Ysidro, La Fonda Cafe), Roberto Robledo (1928-1999), his wife Dolores and thirteen children grew their family tree of ubiquitous taco shops to over 70 in the Southwest (not including all the *berto's variations). It is thought of by some to be the first modern taco shop in San Diego.
Robledo was born in Santo Domingo, San Luis Potosí, Mexico, and came to the US as a laborer. He believed in hard work. Before
Roberto's,
the Robledos opened their first restaurant
La Lomita Taco Shop
(1970), a shop in Golden Hill run by Dolores that served small bean burritos called 'Poor Boys' for 10 cents each. A Starbuck's is on the corner of 28th and B Streets now.
The next year they took over Jesse and Esther Viramonte's restaurant at 4920 University Avenue. It was still known as Jesse's Restaurant until Robledo renamed it Roberto's Place.
A few years later, the first carne asada burrito was sold from their National City taco shop on Highland Avenue, now known as Roberto's Numero Uno ('Number One'). To this day, Roberto's specializes fast Mexican food, carne asada burritos and rolled tacos.
Later Robledo's cousins, the Dominguez family, started the Alberto's Mexican Food chain.
Tortilleria San Ysidro (1964-1969)
229A East San Ysidro Blvd
San Ysidro, CA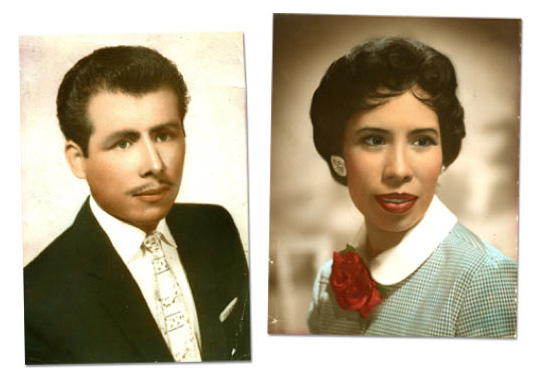 La Fonda Cafe (1969)
San Ysidro
314 East San Ysidro Blvd
San Ysidro, CA
La Lomita Taco Shop (1970)
Golden Hill
2786 B Street
San Diego, CA 92102
Roberto's Numero Uno
National City
1406 Highland Avenue
National City, CA 91950