Mexican Restaurant (1887-c1893), Although not very originally named, Jose Murillo & Co's was one of the first Mexican restaurants in Alonzo Horton's New Town allowed to advertise in the local newspaper — 'all kinds of Spanish' dishes … Tamales and enchiladas a specialty.'
"But whatever other folly you may be led into, let me implore you to wholly abstain from that deadly concoction, the Mexican tamale. Ugh! I can taste mine now.

"A tamale is a curious and dubious combination of chicken hash, meal, olives, red pepper, and I know not what, enclosed in a corn-husk, steamed until furiously hot, and then offered for sale by Mexicans in such a sweet, appealing way that few can resist the novelty. It has a more uncertain pedigree than the sausage, and its effects are serious…"
— East Coast writer Kate Sanborn, New York, 1893
"She was an excellent cook and … a genius at concocting mouth-watering tamales and green pepper dishes such as I have never tasted since then. Her name was Jesus (pronounced 'HAYSOOS')."
— Bandini house resident Susan Davis Tiffany, San Diego, 1893
As with any type of food, there are always variations of style and quality. While accepted by native San Diegans as a staple of everyday life, the
tamal
was much maligned at the time by less adventurous gastronomes. New York City author (and niece of Daniel Webster) Kate Sanborn wrote of nightmares induced by the spicy after-effects of red hot tamales. East Coast newspapermen promoting racial stereotypes preferred San Francisco businessman Robert H Putnam's tamales sold by vendors in white linen jackets. In the 1880s, there were even civil cases of street vendors slandering each other with accusations of seagull-meat tamales.
An indigenous food since before the Spaniards came to this continent, tamales are still today available in an 'endless variety' (as chef Rick Bayless describes them), throughout every region of Mexico. In Sinaloa with meat, vegetables, sweet beans, pineapple, or fresh corn. In Veracruz with pork and hoja santa. In Monterrey with shredded meat and red chiles. In Oaxaca wrapped in banana leaves with black, green or yellow mole.
Local San Diego shops and tamaleros sell steaming-hot tamales (usually wrapped in dried corn husks) in every corner of the county.
So intrinsic to San Diego cuisine, the tamal early-on earned its own category in city directories. Looking for 'tamale manufacturers'? Ahh! There they are! And the city of Escondido holds a Tamale Festival every year in November.
New Town (1887)
552 Sixth Street
San Diego, CA 92101
1036 H [Market] Street (1893)
San Diego, CA 92101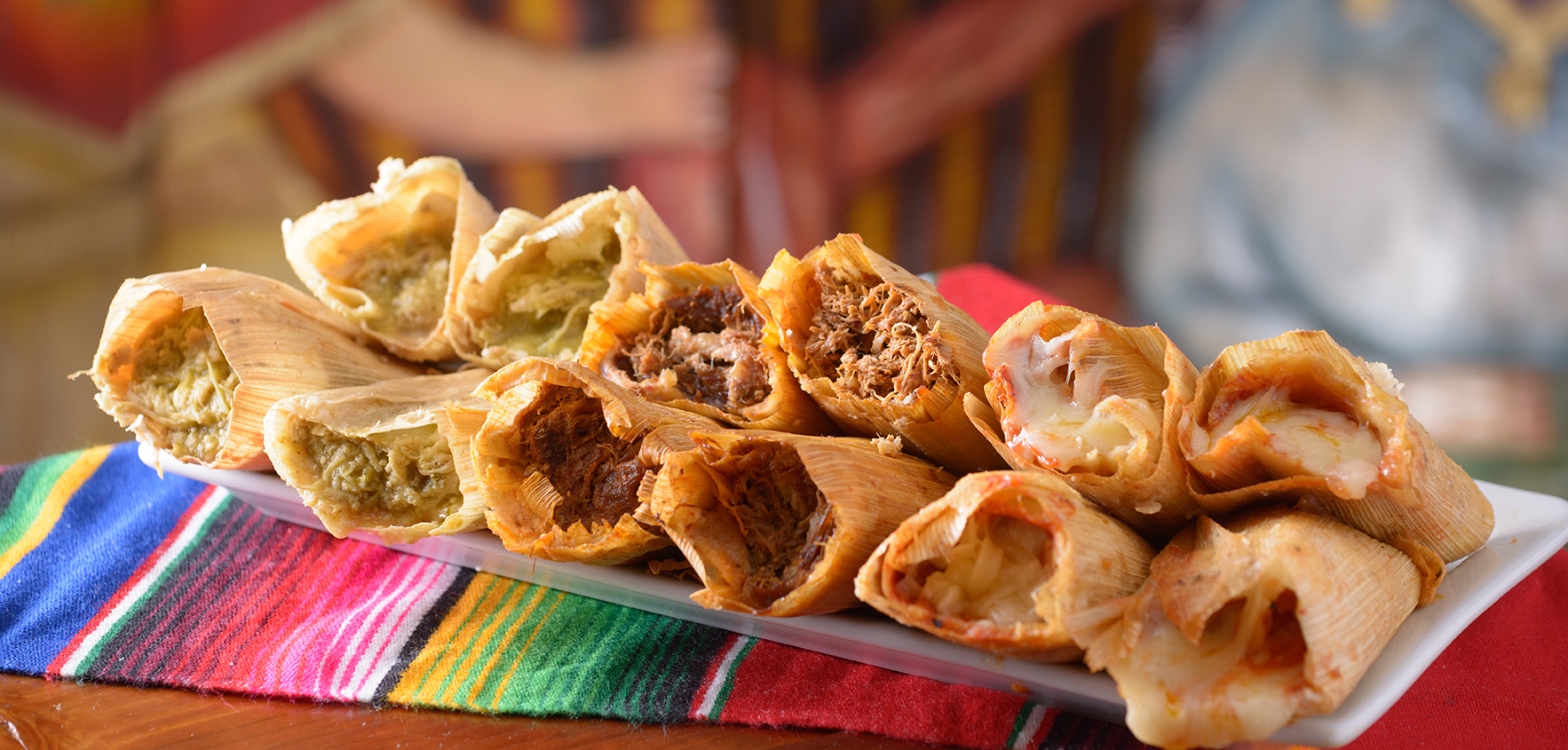 Notes
Citation: Martin S. Lindsay. 'Mexican Restaurant.' Classic San Diego: tasty bites from the history of America's finest city. Web. < https://classicsandiego.com/restaurants/mexican-restaurant/ >
"a curious and dubious combination" comes from Sanborn's travel book, in which she offers advice to tourists planning a rail trip to Southern California. Kate Sanborn. A truthful woman in southern California. New York: D Appleton and Company, 1893.
"She was an excellent cook" Susan Davis Tiffany. Memory like the ivy clings: Old times in old town and San Diego, California. Reminiscences of one who lived in the Bandini house, 1898-1911. Unpublished manuscript, 1973.
"Mexican Restaurant" San Diego city directories and newspaper advertisements, San Diego Union, 1887-1894.
"seagull-meat tamales" A common assumption by metropolitan newspaper readers was that tamales sold by street vendors were made of seagull meat, a myth perpetuated by newspaper editors and humorists at the time. In 1897, one editor pondered over the curious fact that tamales appeared at night when they were most wanted. Some things never change — after a night of partying, people love street food. The East Coast had its hot dogs, the West its tamales and tacos. Ever crave a carne asada burrito at 2:30am? 'Evolution of the chicken tamale,' San Francisco Chronicle, 14 Jul 1895; 'Where tamales are made,' Santa Cruz Sentinel, 22 Jan 1897; 'Foods al fresco,' Denver Post, 18 Mar 1910.
"white linen jackets" Robert H Putnam started his San Francisco Tamale Company in the 1892 and went national. His tamaleros wore a uniform and served up their wares from steam pails, 'fire on the bottom, boiling water in the middle, and the hot tamales on top.' Gustavo Arellano, Taco USA: How Mexican food conquered America, New York, New York: Scribner, 2012.
For an in-depth discussion on the regional differences of tamales, see Rick Bayless, Authentic Mexican: Regional cooking from the heart of Mexico. New York: William Morrow, 1987.
Hoja santa is an anise flavored herbaceous leaf indigenous to Central and Norther Mexico. In the southern United States, it is known as the root beer plant.
Updated 21 Sep 2017.