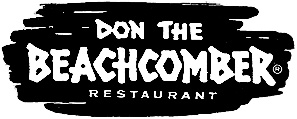 Yes! Another
Don the Beachcomber
(1980-1983) opened in the former
Barefoot Bar
location in Vacation Village Hotel, Mission Bay beachfront resort. The restaurant advertised for new employees as early as November 1979. In January 1980, the hotel's owners spent $6.5 million on a renovation plan, including expanding the restaurant.
"Opened as Vacation Village at the height of the cold war in June 1962, the Barefoot Bar was built beneath a pile of sand and could double as a bomb shelter. The joke was you could get bombed at the bar but not bombed from the sky."
Vacation Village was developed by Jack Harold Skirball (Bowlero bowling alleys), contractor Robert Golden, architect Elbridge 'Ted' Spencer (Ahwahnee Hotel in Yosemite) and his wife Jeanette Dryer Spencer as interior designer. Skirball was a Hollywood producer (Saboteur, Shadow of a Doubt) and had more than a few 'easter eggs' hidden on site, including 20 mission bells from El Camino Real, and a fountain from the film Cleopatra.
'A lush South Seas atmosphere complete with wicker furniture, hanging baskets of plants, and bayside view is the setting' newspaperman Alan Page wrote.
They served Polynesian cuisine, the requisite Zombie, Fog Cutter, Scorpion and Mai Tai. Cantonese food. Crab Rangoon. Waitresses wore floral miniskirts and hostesses halter-tops. A favorite of many for Sunday brunch on the patio. Entertainment overlooking the bay.
But the reviews were terrible. 'Don the Beachcomber is charming enough from the outside, its rustic wooden building decorated with tikis, torches and appropriate foliage,' wrote Leslie James. 'But inside, it's full of sticky formica and sickly ferns. A few wicker chairs and ersatz rock gardens do not a Polynesian paradise make.'
Skirball sold the property in 1983 to P&O Enterprises, hotel and cruise ship operators (The Love Boat). The property was renamed the San Diego Princess Resort, and the restaurant became the Polynesian Princess. Unfortunately, reviews of their food and drink were no better than those of Don's.
Vacation Village is now called Paradise Point Resort & Spa. The Barefoot Bar returned and is back in the spot of the Beachcomber.
---
Notes
Citation: Martin S. Lindsay. 'Don the Beachcomber, Vacation Village.' Classic San Diego: tasty bites from the history of America's finest city. Web. <https://classicsandiego.com/restaurants/don-the-beachcomber-vacation-village/>
"Expansion and renovation" ads, articles San Diego Union, 16 Nov 1979, 20 Jan 1980.
"At the height of the cold war" Roger Showley. 'Paradise Point: 50 years of vacation memories.' San Diego Union-Tribune, 11 Oct 2012.
Info on Skirball and "easter eggs" Ibid.
"A lush South Seas atmosphere" Alan Page. 'Happy Hours.' San Diego Union, 20 Sep 1980.
"Reviews were terrible" Leslie James. 'Disappointing dining experience – it just isn't fare.' San Diego Union, 10 Aug 1980.