Old Mission Dam (Padre Dam) and Flume, 1803.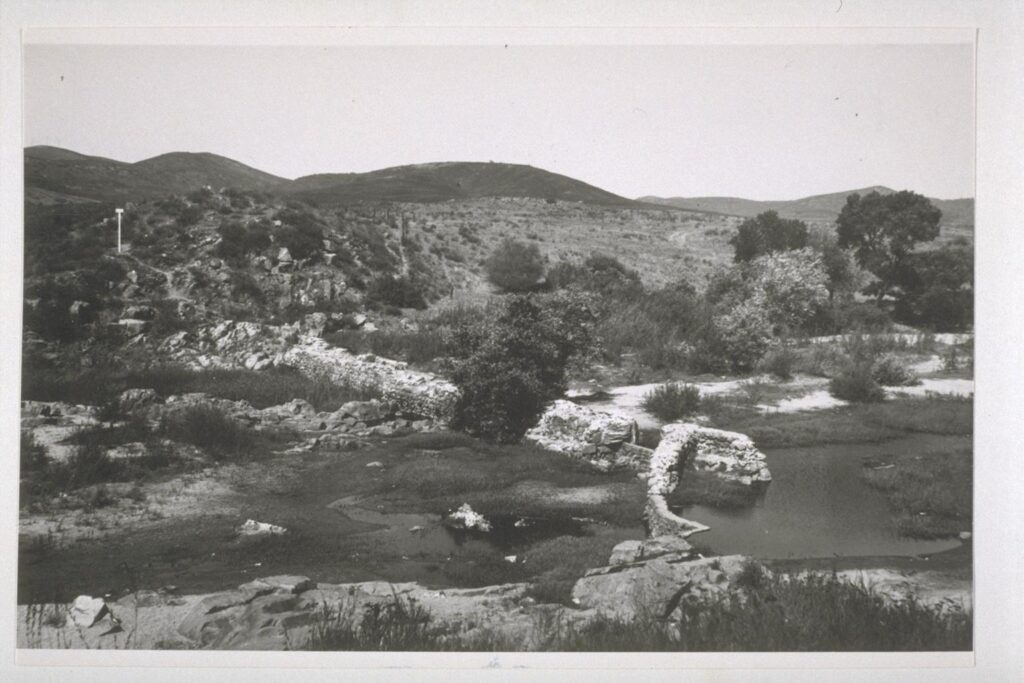 Old Mission Dam, much of which is still standing at the upper end of the Mission Gorge, was part of the first irrigation and engineering project in California. It was constructed from about 1803 to 1815 by priests and Indians of Mission San Diego de Alcalá, (the San Diego Mission).
Native rock and cement manufactured from available materials were employed to build the dam, 220 ft long (67 m), 13 ft wide (4.0 m) at its base and 12 ft high (3.7 m). A gate was let into the middle of the dam to control the flow of water down the river bed. By this means it was intended to keep the seasonal San Diego River flowing by the Mission the year around, in order that there would be no dry spell. Water was released for a sawmill and irrigation at the mission, 5 miles (8.0 km) downstream to the west.
So much water, however, was lost into river sands and the soil in the miles between the dam and the mission that the Franciscans commenced work on a flume soon after the dam was completed.
This was an aqueduct of tile two feet wide and over one foot deep, which rested on a bed constructed of cobblestones and cement.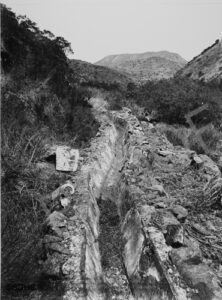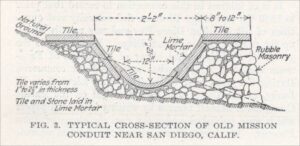 Its course was along the north side of the gorge. In the Roman fashion the fall of the flume was uniform and not so great as that of the stream, therefore a good head of pressure was available at the Mission.
The Old Mission Dam is 13 miles northeast of Old Town San Diego on Mission Gorge Road. It is now part of Mission Trails Regional Park, the largest municipal park in California.